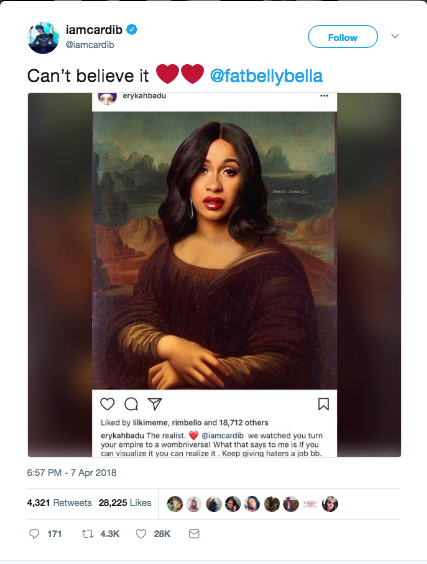 Cardi B and Offset are looking forward to their "next chapter."
The "Bodak Yellow" hitmaker confirmed she is expecting her first child with the rapper when she appeared on "Saturday Night Live," showing off her baby bump under a tight-fitting white dress, and they have also taken to social media to share their excitement at the happy news.
She wrote on Twitter, "I started winning when the whole world was doubting on me! think imma lose with my little baby counting on me?"
While Offset wrote in his own message on social media, "Cardi and I look forward together to our next chapter together."
Meanwhile, Cardi previously insisted she is working hard to make things better for her future children and wants to be able to give them all she can.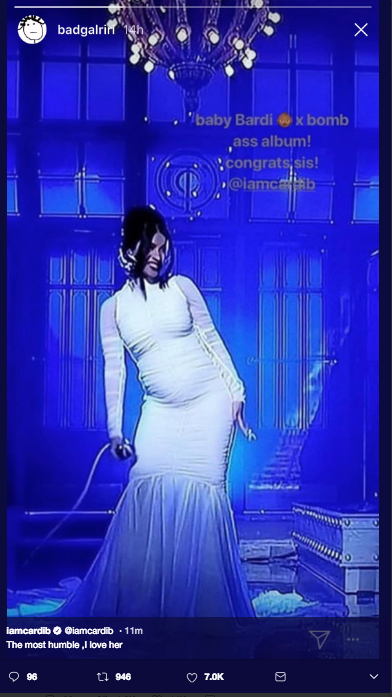 She said, "This is my work ethic: I do not want to raise my future kids where I was raised, and I know the only way to do it is working, working, working, working, working. I don't want to live in a small Bronx apartment. I don't want to have three kids that got to share one room. I don't want my kids to go to school and get gang-affiliated. I don't want to do welfare. I don't."
And the 25-year-old rapper has vowed to set a "better example" to her fans.
She added, "I realized, after Halloween, a lot of little girls, they be looking up to me. They love me and I'm thinking to myself, like, 'Yo, I really need to be a better example.' But I be trying to be a better example, though, you know what I'm saying? I've been trying to be more PG-13, less rated R."