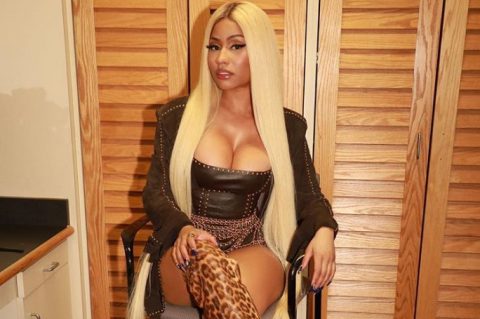 Nicki Minaj will release two new singles on Thursday, April 12.
The 35-year-old rapper has been relatively quiet on social media lately, but on Monday, April 10 the "Anaconda" hitmaker teased her fans — known as Barbz — to share the artwork for the tracks titled "Barbie Tingz" and "Chun-Li."
First, she posted the visual for "Barbie Tingz," which sees her dressed up in a Victorian gown, and wrote: "#BarbieTingz Thursday 10amPst 1pmEst everywhere."
And the second one saw her channel cosplay video game character Chun-Li from "Street Fighter," rocking a risqué print thong and matching faux fur jacket.
She added to Instagram: "#ChunLi Thursday 10amPst 1pmEst everywhere."
Speaking last year, Nicki teased that her new album — the follow-up to 2014's The Pinkprint — will be a "celebration" as she is happy in life.
Meanwhile, Minaj previously said she'd like to make a joint album with Beyoncé.
The pair previously collaborated on tracks including 2013's "Feeling Myself" and "***Flawless," and Minaj has expressed interest in joining forces with Bey to produce a rival record to Jay-Z and Kanye West's Watch The Throne compilation.
However, she confessed the project is unlikely to get up and running because of their busy schedules, though she knows their fans would love to see it happen.