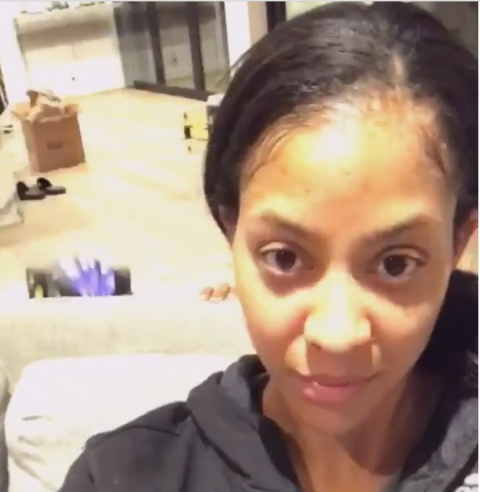 There was a time when only wealthy male business folks, athletes and entertainers were forced to fork over obscene amounts of money to their ex-spouses and ex-girlfriends in alimony and child support payments. This era has seen a radical role reversal like never before.
The latest casualty is WNBA star Candace Parker, who joins a growing list of wealthy women who are given court-mandated orders to pay thick stacks to their significant others, including Mary J. Blige, Sherri Shephard and Halle Berry. The Los Angeles Sparks superstar b-baller was forced to back up the Brinks truck to her bank vault and stack up over $400K to give to her her retired NBA ex-husband in a divorce settlement.
Parker agreed to give her ex-husband Shelden Williams, once a coveted top pick in the NBA draft, to a lump sum divorce settlement, according to court papers obtained by TMZ Sports.
Parker, a former star and champion from the University of Tennessee, married Williams in 2008, two years after he was selected 5th overall in the 2006 NBA Draft.
Williams accumulated over $12M in earnings during his less-than-steller and disappointing six-year career in the NBA. However, Parker has earned even more with her celebrated title-winning WNBA career and subsequent endorsement deals. Therefore, she settled to pay Williams the nearly half-million in one lump sum as opposed to paying Williams in monthly installments for years.
According to the entertainment publication, the large amount of money exchanging hands should not break Parker, not in the least. The former couple split the profits from the sale of their Encino, California, home which recently sold for $3.75M. Encino is a prosperous Los Angeles suburb known for housing the famous and wealthy, including members of the Jackson family.
Also, as part of the court agreement, Parker and Williams will co-parent their 8-year-old daughter, and they will share the cost of her education and upbringing.