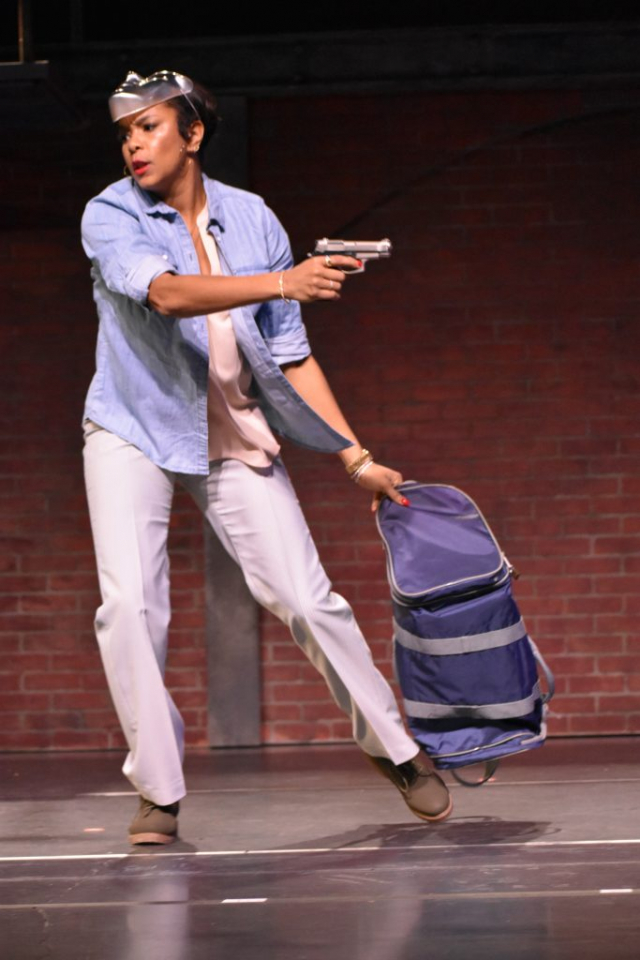 Less than six months after wowing audiences with his first film to stage play adaption, Je'Caryous Johnson is back with Set It Off Live. The stage play is based on Set It Off, the iconic Black film about four friends from the 'hood in Los Angeles, who decide to rob banks to escape their unfortunate circumstances. Themes of unjust policing and women's empowerment are still shaking our world 20 years after its release. Queen Latifah (Cleo), Jada Pinkett Smith (Stony), Vivica A. Fox (Frankie) and Kimberly Elise (T.T.) starred in the original production.
Last weekend, at Detroit's Music Hall, audiences engaged in the show as if they were watching the actual movie. All five of the shows sold out. The live drama stars Da Brat as Cleo, LeToya Luckett as Frankie, Kyla Pratt as Stony and Demetria McKinney as T.T.
Staying true to the original plot, it was filled with intense moments of despair, riveting action and tension-breaking humor. Devoted fans who watched the original Set It Off, were impressed with the uncanny casting. Each actor embodied their roles, reviving characters who represent many of our own brothers, sisters, mothers and friends.
Seamless transitions between scenes made it flow, while some present day updates brought relevancy. Those who were unfamiliar with the movie became instant fans after experiencing the play.
"The actors were great! Da Brat was hilarious! The storyline followed the movie. Overall it was a great performance and I really enjoyed myself," Brittany128 raved in an online review. "I hadn't seen the original movie prior to the play. However, after watching the play and seeing how well the actors performed, I went home that night and watched the original movie. And I must say the play did an excellent job [of] capturing the essence of the movie. I would definitely see the play again!"
Following the show, Johnson humbly thanked the crowd and revealed that he will host a Mother's Day appreciation concert for his supporters.
Visit www.jecaryous.com to find out when this gripping performance will 'set it off' near you.
Photo gallery courtesy of It Is Done Communications