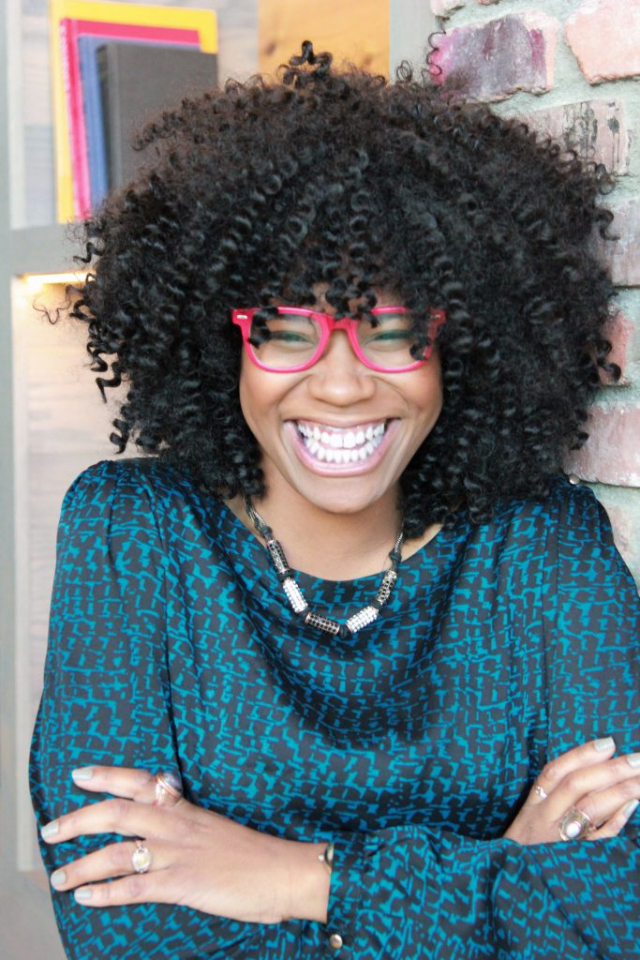 Ebonice Atkins is a TV producer and photographer, who has worked on several shows including "Judge Faith," BET's "The Frankie & Neffe Show," MTV's "TI &Tiny: The Family Hustle," TLC's "Extreme Cheapskates," Style Network's "Jerseylicious," CBS/GSN's "Winsanity," and Complex Network's "Droppin' Cash LA" and "Rules to This Sh*t."
Below, Atkins speaks about her career and being woman in a male-dominated industry.
You've helped produce several shows. What is next in your career?
Right now, I am currently working on a couple of passion projects of my own. I'm currently working on a documentary that I am trying to produce that's called Vent, allowing people to have a space where they can go and vent about whatever it may be. But I mostly do reality day time talk. The documentary side is a first and new step for me but it's something that I want to do. They always say you make it with the things you really wanna do and that you really want to educate others on. I'm still doing everything else, as well.
What does it take to be a TV producer? What exactly do you all do?
I would definitely say it takes being consistent. Being consistent is key because you work with a lot of different talent. You work with celebrities, and even people who aren't celebrities. But being consistent in each field that you work in, whether it's reality or whether it's a scripted series, is important. Being able to come through and do your job the most and know your craft is always great. Not trying to do someone else's job, you know? Do your job and be able to help the team at the same time …
I'm a photographer, as well, so Dopecameragirl is my camera girl name, but is also the name of my company. Although I am a photographer and I am a producer, being a producer opens the gate for me to be able to photograph these stars and be able to have these other dope moments.
Talk to me about your experience as a woman in a male dominated industry. 
Being a woman in this industry, well, being a woman period is tough, to be honest … We all go through the same struggle and with women I would say we go through the struggle of the "no.": "No, I don't think this will work," or actually, "We may have something like this already." It's the sitting in between. They make the women sit in between and not on one accord or not on the same level.
There have definitely been situations where I've been in a male dominated atmosphere and it's like "Oh, well, we only hired you because you're Ebo and you have that niche to the pop culture industry. We don't hire you because of your writing or because that's what you like to do. You know pop culture and we don't." It really rubbed me the wrong way because it was a situation where there was someone who kind of disrespected me in front of talent and it's like whoa. I'm the only female that's here and you want to play me down in front of talent? And talent looks at you like, "Dude, why you do that?" Then your talent has to come to you and be like "Yo, that's shady." It sucks that women in the industry have to go through this.
So what's next for you?
I want to create a junior dope camera girl organization because I grew up in a lot of programs, being able to learn what I know now. Being able to learn so much that when you got to college your first year, you knew everything and everyone else didn't. I want other students to have that opportunity, to be a know-it-all and be confident and be able to produce that stuff. That's how you have the stars you have today, because they study their craft and they wanted to be a know-it-all and it's OK to be a know-it-all. I am creating a kitchen TV show, and I'm working on this documentary. I'm hoping to have a couple of things presented and done really soon to bring out and show america.