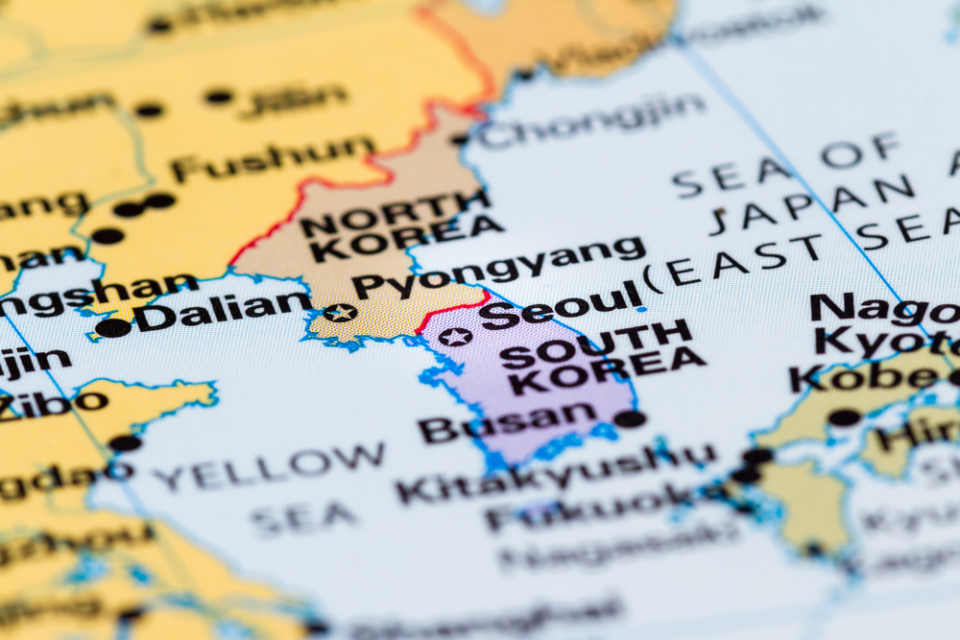 For as long as many of us can remember through countless history books and world news headlines, North and South Korea have long been locked in a decades-long war and neither country was willing to wave the white flag — that is, until now.
Last week, the world was left shocked after pictures surfaced of the two leaders, North Korea's Kim Jong-Un and South Korea's Moon Jae-in, shaking hands after successful negotiations to cease the nuclear program and pursue a permanent peace treaty. The two wrapped up an intense but ultimately successful summit by signing the historic "Panmunjeom Declaration for Peace, Prosperity and Unification of the Korean Peninsula." According to Financial Express, the declaration vowed, among many other things, to "reconnect the blood relations of the people and bring forward the future of co-prosperity and unification led by Koreans by facilitating comprehensive and groundbreaking advancement in inter-Korean relations."
Following the historic and monumental peace treaty that ended a war that has spanned decades, it seems Korea's sports teams have decided to call a truce as well. Even though the game ended in a loss of 3-0, the South and North Korean teams decided to join forces and play the table tennis world championship game as one unified team against Japan. According to CNN, the president of the sport's governing body, Thomas Weikert of ITTF, he "informed the board of directors about this development, the unified team received a standing ovation from the delegation and showed their sign of support to this historic move."
Sports and politics have intersected in the past, notably when Muhammad Ali refused to be drafted during the Vietnam War, which led to his boxing license being suspended and his title being stripped. More recently, Colin Kaepernick made headlines for taking a knee during the national anthem to protest the numerous instances of police brutality against African Americans in the USA. Kaepernick has not been signed by another NFL team since. With the now unified Korean country headed toward a peace resolution, the world watches and waits for other countries to pick up the torch of peace and extend it to one another.