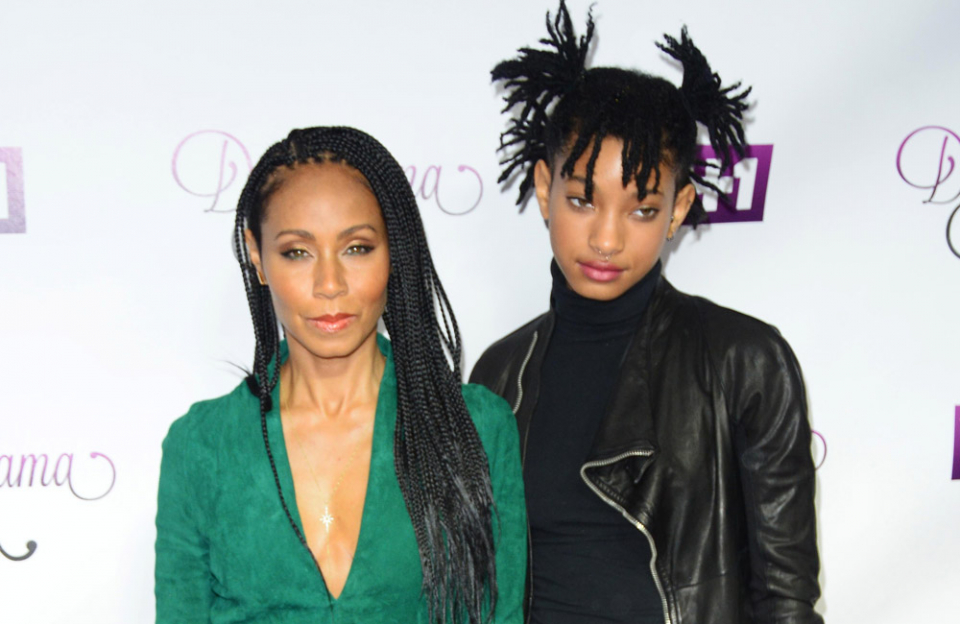 Jada Pinkett Smith's teenage daughter Willow Smith's first introduction to sex was walking in on her parents getting intimate.
Willow Smith found out what sex was when she walked in on her mom and dad having intercourse.
The 17-year-old daughter of actors Will and Jada Pinkett Smith made the revelation on the new Facebook Watch talk show "Red Table Talk," which airs today May 7. On the show, she told her mother and grandmother, Adrienne Banfield-Norris, how she discovered sexual relationships.
Speaking to Vulture magazine, Jada recalled: "I realized she walked in on Will and I. We were doing the sex show, I was like, 'What was your introduction to sex?' She was like, 'Well, you know, me walking in on you and Dad.' I had no idea!"
The Girls Trip star — who also has 19-year-old son Jaden with her spouse — admitted she keeps a "therapy fund" for these kinds of situations with her brood.
She continued: "How did that happen?! I was like, 'Lord have mercy, what did you see? Thank God I have some therapy fund put aside for you.' It wasn't funny in the moment."
The 46-year-old actress was thankful that Willow wasn't disturbed by what she witnessed, and that she knew it was "private time."
Jada said: "She was like, 'That's private time.' She said she didn't really see anything. But she knew she had just walked in on a very private moment."
The Bad Moms star decided not to tell Will about the situation their daughter found herself in, and she confessed she can't wait to see his reaction when he hears about it.
She laughed: "He does that to me all the time. I'll sip on my little tea and [watch]."