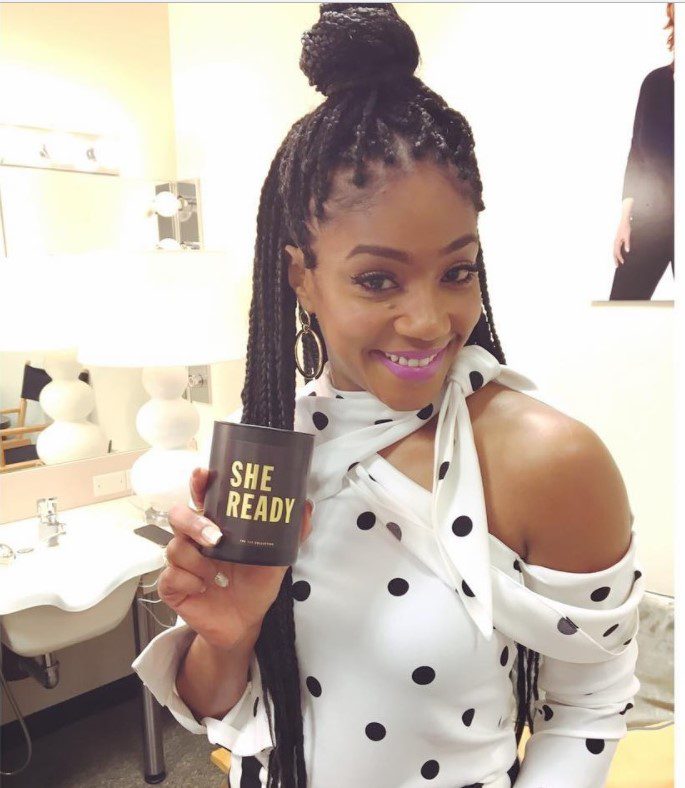 Girls Trip breakout superstar Tiffany Haddish has been media fodder since this summer when she starred alongside Queen Latifah, Jada Pinkett Smith and Regina Hall in the Malcolm Lee-directed blockbuster. Haddish plays Dina who joins her three girlfriends on a trip to New Orleans for the Essence Festival.
Haddish's new year is off to a great start, as she won Best Supporting Actress at the New York Film Critics Awards on Wednesday, Jan. 3, 2018.
The 38-year-old comic shared during her acceptance speech, "First, I want to thank God. Because without God my Mom and Daddy wouldn't have put their two uglies together and made me.
"I'm thankful for the critics. I'm learning a lot about you guys. The only critics I knew before this were 'Siskel and Ebert' and when they passed I was like 'Oh well.' "
In 2017, Haddish became the first African American female to host "Saturday Night Live."
During this writer's interview with Tiffany Haddish on the set of  the now canceled "The Carmichael Show" in February 2017,  she shared that just when you think it's over and you are having a breakdown, you have your breakthrough.
It has definitely been a breakthrough season for the longtime actress.