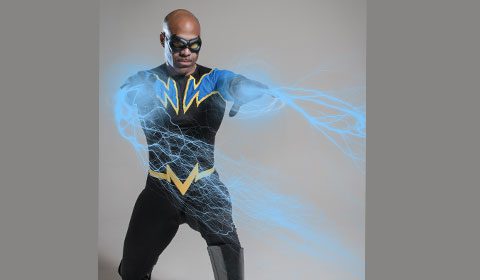 "My name is Walter Dean. I am a cosplayer and designer. My business' name is Dean's Lyst. My work has been spotlighted by Marvel Studios in their video series called, 'Marvel Becoming.' For this series, I recreated two Dora Milaje costumes," says Dean
What city do you call home? 
I'm, originally, from Lansing, Michigan. Now, Atlanta is my home.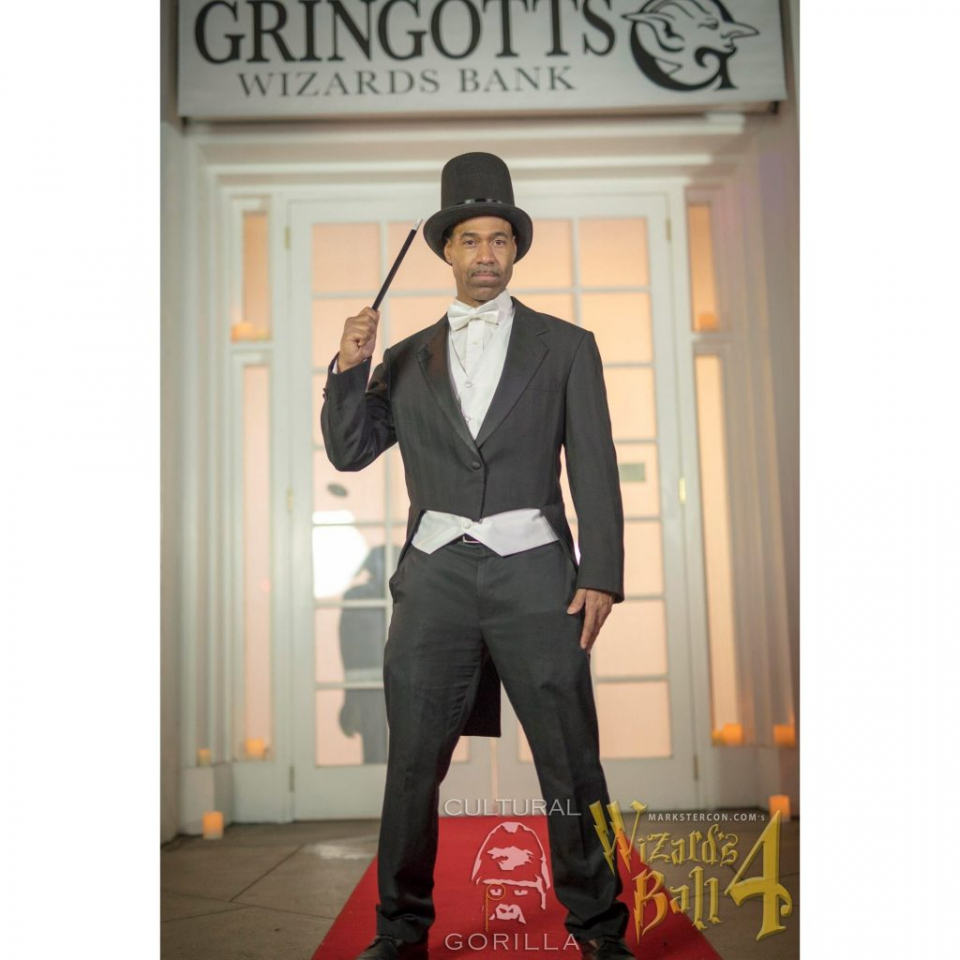 When not in costume, what do you do for a living? 
I'm a designer. I make custom apparel and costumes for a commission. What I do most is make costumes for people to wear to sci-fi conventions, such as Comic-Con and DragonCon.
How would people describe you, normally, when not in costume? 
I think that most people would describe me as mostly quiet, but still friendly. I'm not, innately, extroverted, but I do like meeting and talking to people.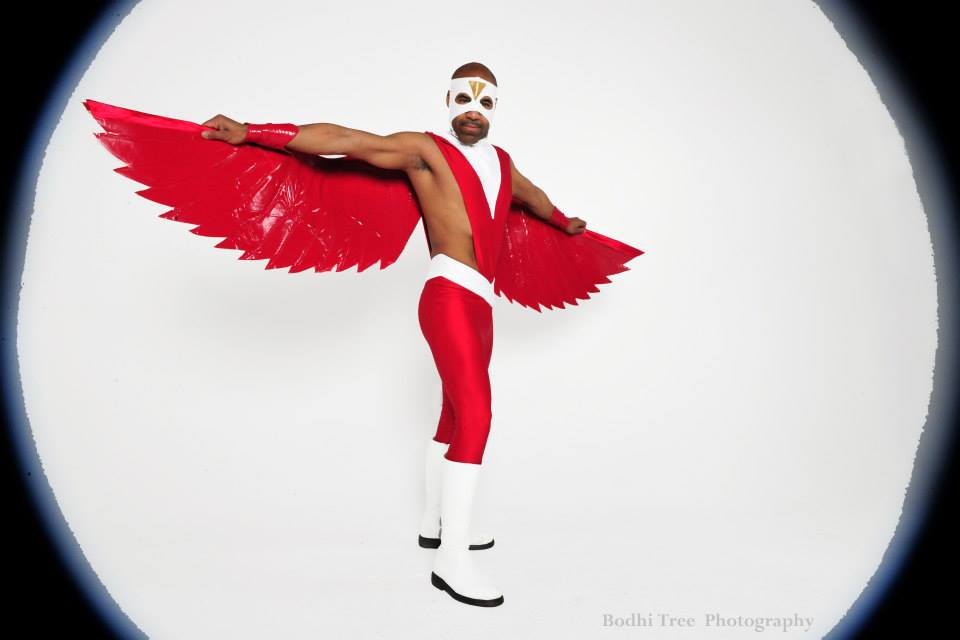 What has been the most memorable reaction you have received when you revealed an outfit? 
The most memorable reaction that I've received when revealing an outfit was when I revealed Falcon. Falcon fans were excited to see the classic version of this popular Black character that I represented. In this costume, I won the DragonCon hallway contest for the Best Superhero Costume.
Why do you cosplay? 
Cosplay is a fun escape for me. I get to pretend to be the characters that I love. It, also, allows me to express my creativity. I've always added a little something to my costumes, even the purchased ones. Now that I'm making my own costumes, my pride and enjoyment in cosplay events has increased.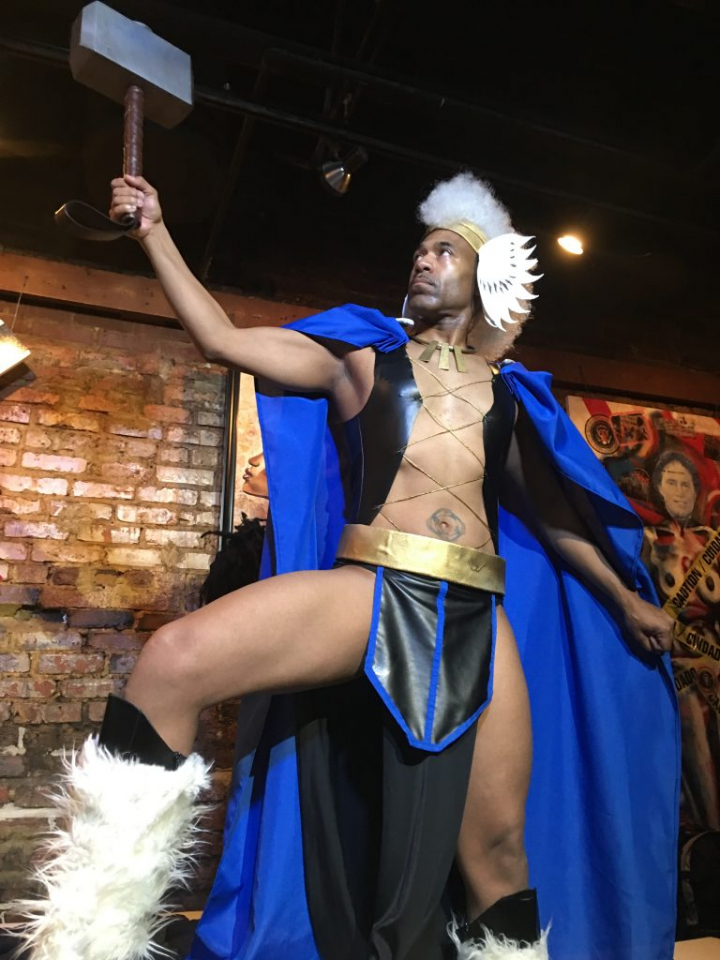 What was your first cosplay? 
My first cosplay was a horrible rendition of Bamm-Bamm from the Flintstones. It was a flimsy, store-bought Halloween costume. Instead of the white wig and cap, I wore my long brown braids. At the time, I was proud of it, and I had a great time. That's what was important.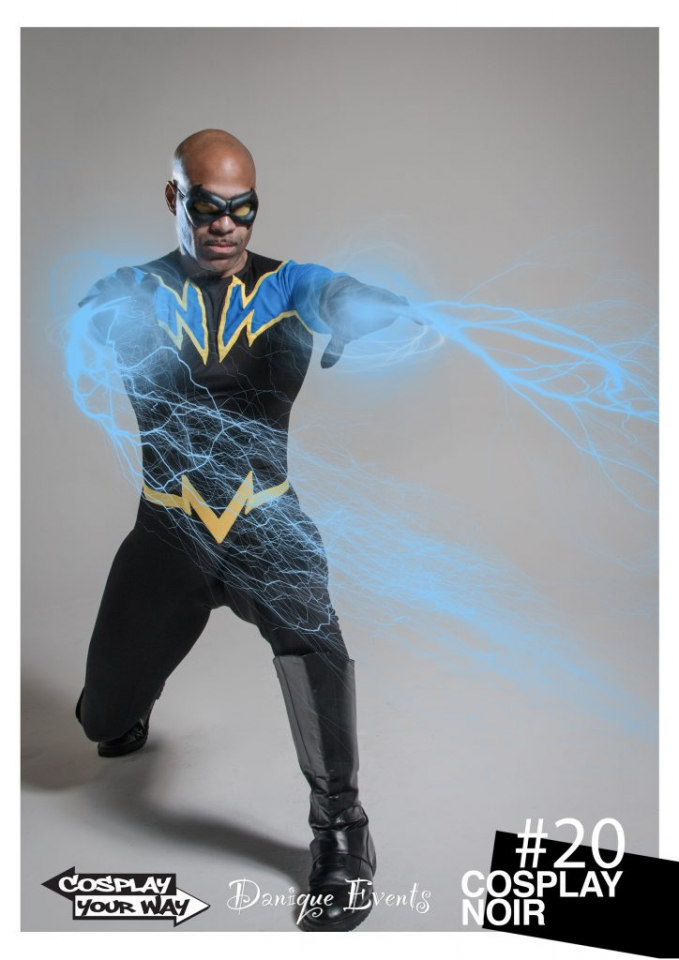 Do you feel that there has been somewhat of a racist backlash toward cosplayers of color? Especially when we slay in the outfit?
In some instances, it seems that cosplayers of color are not taken seriously. This happens more so when we cosplay characters who are not of color. Some people think that people of color should not cosplay. Others say it's OK, as long you cosplay characters that are the same race as you. People should feel free to cosplay anyone they choose, ignoring the naysayers. 
If you could have any three superpowers, what would you choose? 
If I could have any three superpowers, they would be flight, telekinesis and phasing ability.
Are you Marvel or DC fan? Why?  
Growing up, I was DC, but now, I'm Marvel. I feel that Marvel has more dynamic characters, especially characters of color.
What is the next big hero movie you're looking forward to viewing? 
The next big hero movie that I'm looking forward to is Deadpool 2, which comes out on May 17, 2018. I expect that it will have a good story, while being full of action and humor.
How can people follow you on social media? 
You can follow me on social media (FB, IG, Twitter and Etsy) with the handle, @deanslyst. I also have a Walter Dean FB account.
What advice would you give to a first-time cosplayer? 
I would tell first-time cosplayers that they have the right to choose who and how to cosplay. Don't let people talk you out of characters you love. Don't try to stick to other people's rules about how characters must be portrayed. This is for you. Have fun with it.
What would you like to say in closing to our readers? 
Cosplay is about having fun while bringing your enjoyed characters to life. Don't let negative people bring down your experience.