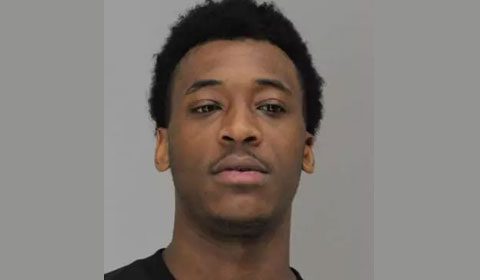 For many high school athletes, once they graduate they miss the days of competition. But one Dallas man took nostalgia to the extreme and passed himself off as a student at several Dallas high schools. According to the Dallas News, Sidney Bouvier Gilstrap-Portley, 25, claimed to be a 17-year-old Hurricane Harvey survivor and was enrolled this school year at Skyline High School as a senior.
Because of the damage to public records by the devastation of Hurricane Harvey, some schools still do not have access to student and vital statistics information. This made Gilstrap-Portley deception easy within the Dallas ISD. A few months after attending Skyline, he decided to try his luck at Hillcrest High School. It was at Hillcrest that he joined the basketball team and began dating a 14-year-old girl at the school.
He excelled on the basketball court at Hillcrest and was named the District 11-5A offensive player of the year and helped the Hillcrest High School Panthers complete the 2017-2018 season with an 11-10 record. But all that came crashing down when one of his old coaches from North Mesquite High School saw him at a tournament in April and alerted officials that he graduated in 2011 and was playing with high school kids.
Coaches and staff were shocked to learn of the deception and so was his 14-year-old-girlfriend. He was arrested last week and charged with tampering with government records. He told detectives he wanted to try to restart his basketball career after failing to be picked up in the NBA Draft when he was a college basketball player at Dallas Christian College. He has apologized to the students and staff at the school and the Dallas ISD issued a statement to parents about the situation.