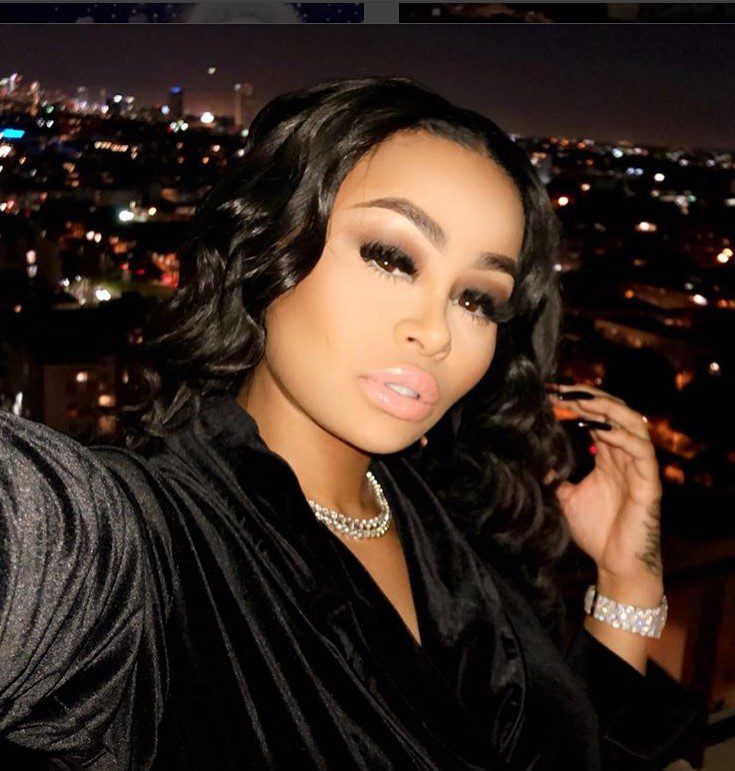 Sinking socialite Blac Chyna is settling down in her figurative bunker, preparing to legally spar with her assistant's family after the brain-dead woman was taken off life support and died.
The New York Post's Page Six is reporting that Lorena "Patty" Hernandez suffered a "third brain bleed" and "was pronounced brain dead on Monday." The surviving husband has announced he will sue Chyna, 30, born Angela Renee White of Washington D.C., for reportedly "abusing" his wife and failing to offer worker's compensation.
"Remember when the news broke and she said she was helping [Hernandez] and she was helping the kids and everything? She never did," the source told Page Six, countering Chyna's claims she was taking care of Hernandez's children. "I mean all she pretty much did was spread the word and reach out to her baby daddies, so she felt like, 'That's how I helped.'"
Both of Chyna's ex-boyfriends and baby daddies, reality star Robert Kardashian Jr. and rapper Tyga, made contributions to a GoFundMe page in Hernandez's name to cover some of the medical expenses and help her children. Tyga gave $5K with Rob Kardashian offering up $10K.
The tabloid newspaper reported that Hernandez collapsed from a seizure at Chyna's Lashed salon in January and never recovered.
"[Chyna] has never ever been [to the hospital]," the source told the publication. "She was only there the first day when they found her at Lashed, but the only reason she came to the hospital was to tell the doctors and everyone not to give out any information to anybody. When I got there they didn't even want to give me information because she gave them the order not to say anything. After that she never came back."
The source close to the situation told Page Six that the family decided, after painful deliberations, to take Hernandez off life support on Thursday.
"She's still on life support (before Thursday) because her husband decided to donate her organs because they were completely healthy so that she can give the gift of life to other families," the source divulged. "They're finding the recipients now so tomorrow they're going to take the organs."
Chyna's camp told Page Six "did reach out to try to work something out, but the lawyers said not to go along with it and just to let them handle everything. So I guess she just got really upset and called and she was just being horrible."
Chyna's attorney Walter Mosley has declined to comment on the tragedy or to give Chyna's side of the story.