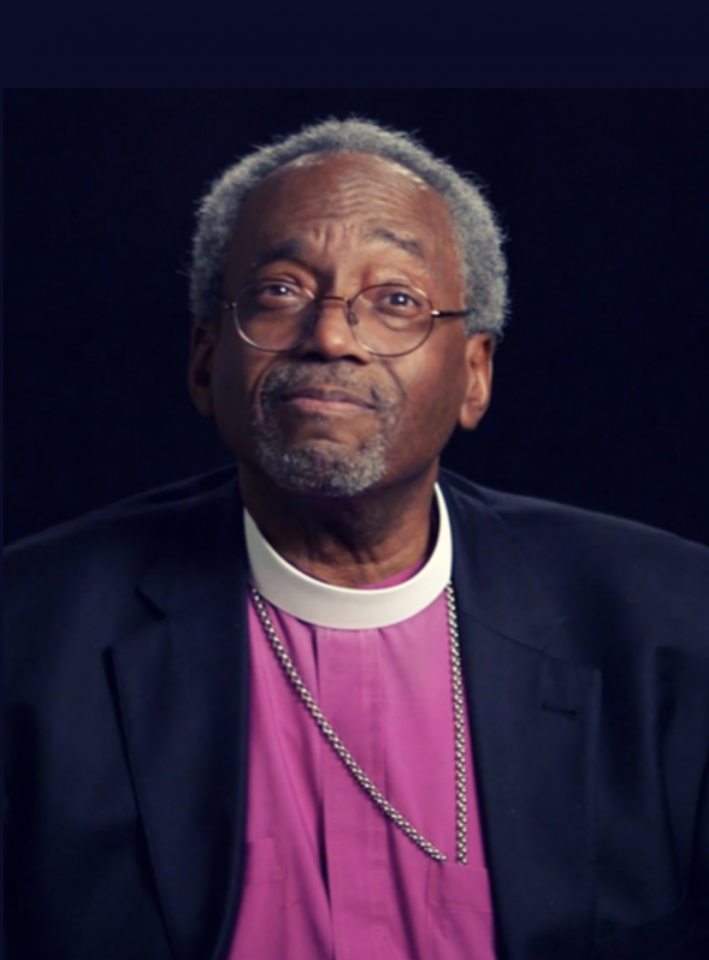 Once again, the royal couple Prince Harry and Meghan Markle, the Duke and Duchess of Sussex, shocked the world with their wedding plans that deviated from typical royal traditions, from their choice to have guests donate to their favorite charities instead of bringing wedding gifts to exchanging nuptials in St George's Chapel at Windsor Castle. So, when it comes to who will be presiding over the couple's ceremony their choice shouldn't be a surprise that it is very far from traditional as well. Kensington Palace announced that Most Rev. Michael Bruce Curry gave the address — a sermon at the royal wedding on May 19, 2018.
He quoted Martin Luther King Jr, saying, "We must discover the power of love, the redemptive power of love and when we do that we will make of this old world a new world … Dr King was right, we must discover love, the redemptive power of love. When we do that we will make of this old world a new world. My brother, my sister, I love you. God bless you. May God hold us all in those almighty hands of love."
Here are five facts you need to know about Rev. Curry.
The Most Rev. Michael Bruce Curry joined the dean of Windsor, the Rt. Rev. David Conner and the Archbishop of Canterbury Justin Welby, who will officiate at the service. "The love that has brought and will bind Prince Harry and Ms. Meghan Markle together has its source and origin in God and is the key to life and happiness. And, so we celebrate and pray for them today," he said.
Presiding Bishop Curry was born in Chicago on March 13, 1953. After attending public schools in Buffalo, New York, and Hobart College in Geneva, New York, he earned a Master of Divinity degree in 1978 from Yale University Divinity School. Bishop Curry continued his education at The College of Preachers, Princeton Theological Seminary, Wake Forest University, the Ecumenical Institute at St. Mary's Seminary, and the Institute of Christian Jewish Studies.
After completing his education, he began his ministry as deacon-in-charge at St. Stephen's, Winston-Salem, North Carolina. He was rector there from 1979 to 1982. He accepted a call to serve as the rector of St. Simon of Cyrene, Lincoln Heights, Ohio, where he served from 1982 to 1988. In 1988, he became rector of St. Jams in Baltimore where he served until his election as bishop.
Throughout his career in ministry, Curry has been an activist in his community. He has been very vocal about issues of social justice, speaking out on immigration policy and marriage equality.
Curry is the first African American to serve as presiding bishop of the Episcopal Church. He was installed as the 27th Presiding Bishop and Primate of the Episcopal Church on Nov. 1, 2015. The Episcopal Church is a part of the Church of England in the United States and a larger part of the worldwide Anglican Communion.