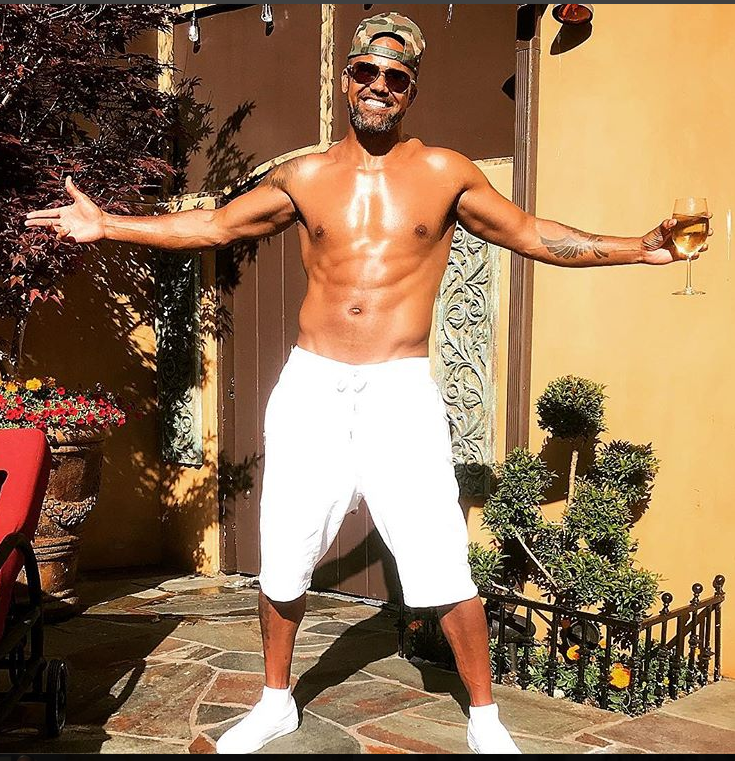 Because of a positive twist in actor Shemar Moore's career, the self-proclaimed ladies man was in the mood to celebrate. But what he was not in the mood for was the various critics of the dancing he employed at his Los Angeles-area home to commemorate the fact that his show, "S.W.A.T," got picked up for a second season.
True, the internet can be merciless, even cruel. And The Brothers actor was showered with some social media hate that rankled his sensibilities. Moore, 48, had taken to his Instagram page to post a video of himself imbibing on some wine as he danced shirtless to Ed Sheeran's "Shape of You."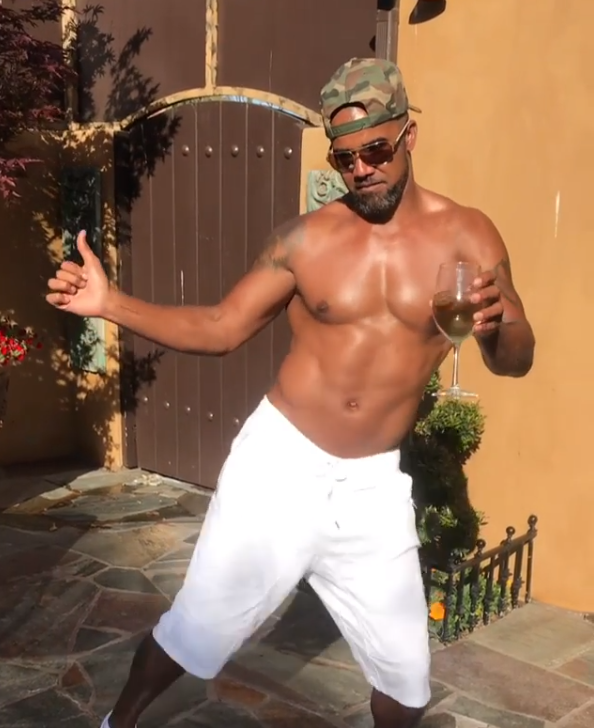 The fashion model-turned-actor was simply living his best life, captioning the above video: "Put that body on ME!!!"
He added on his IG account: "BROWN SUGAR in da building!!! If you like CHOCOLATE… HOLLAAAAAA!!! ……. ENJOY tonight's SWAT FINALE!!! ….. THANK YOU ALL for LOVING on me and BELIEVING in me, and SUPPORTING MY DREAM!!!"
The video rapidly went viral, and while many ladies loved it, a small batch of folks told Moore he has no rhythm and said he moves like a "grandfather."
That's when Moore lost it and fired back.
The former "Criminal Minds" star took a break from his busy schedule to gather his haters.
Moore wrote a scathing Instagram note on The Shade Room that not only is his money long, he is in great shape, and he has enough swagger to snatch away their wives and girlfriends.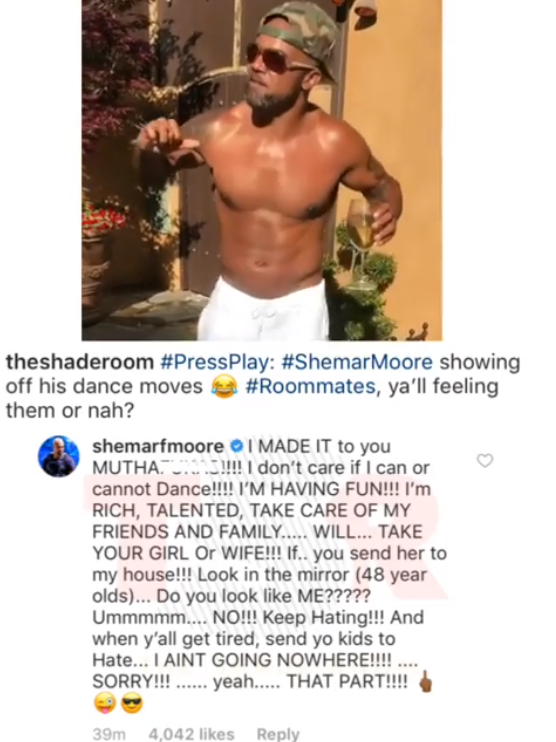 He finished his profanity-laced tirade by giving the critics the middle finger.
Many female fans concurred with Moore's sentiments, with one follower saying, "Hey I saw u wrote on @theshaderoom and said you would take someone's girl or wife 🤔 well I'm married and I wanted to know what time should I tell my husband to drop me off at your place 👀🤷🏽‍♀️."
Others, however, were repulsed that someone of Moore's stature and chronological maturity would stoop to the level of a petulant teenager to anonymous haters.
What do you think of Moore's rant?