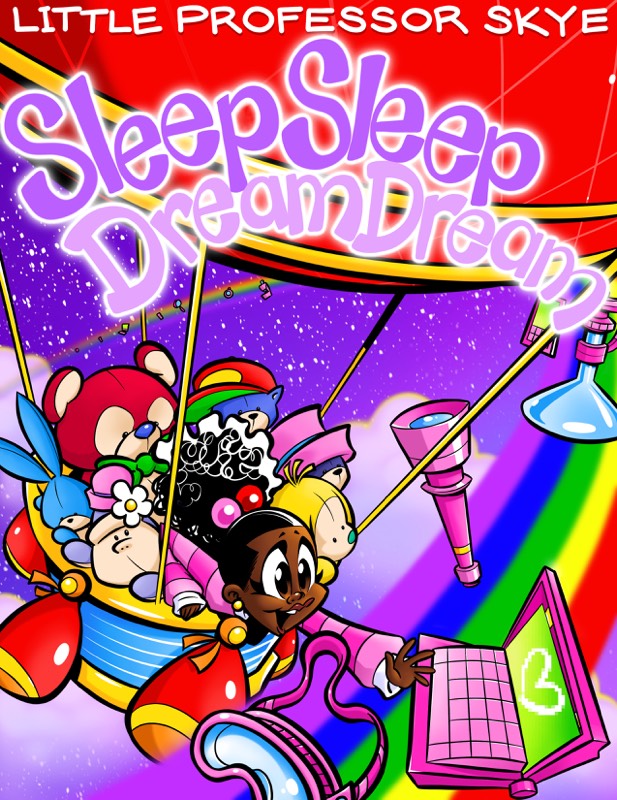 Media maverick, CEO and publisher Munson Steed continues to expand his family entertainment and children's book series Little Professor Skye with a perfect bedtime storybook titled Sleep Sleep Dream Dream. The book echoes every child's desire to engage in any other type of activity except for sleep. As Daddy pleads with the lively child prodigy, Little Professor Skye, to get to bed, he tucks in his "princess," and sings her a bedtime song of the same name. Here's an excerpt:
Daddy: My little princes, I can see your crown. It is waiting for you if you would lie down. 

Little Professor Skye: Daddy, the Plush Crew is waiting for you to sing the songs that make dreams come true. 
Sleep Sleep Dream Dream has the undertones of a classic children's story where you enter La La Land, a whimsical and magical place where you are reminded how extraordinary you are. Love complements Little Professor Skye along her fairy-tale journey on every glossy page. The rich illustrations tell the story that children from ages zero to 9 years old will enjoy, and is the best and most fitting accompaniment for family bedtime hour.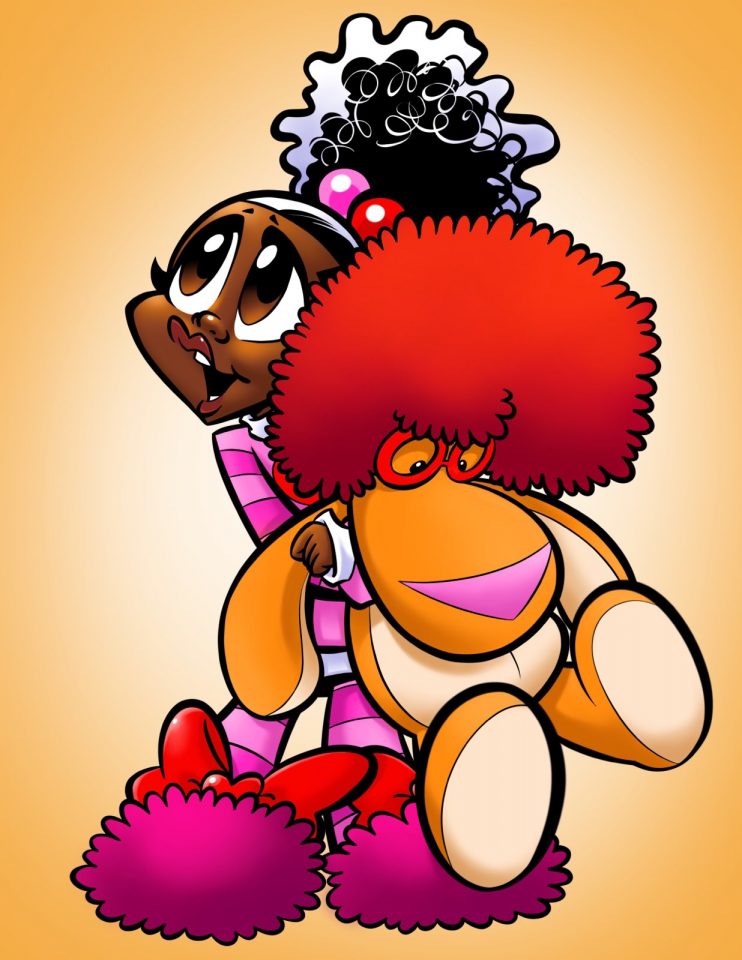 Sleep Sleep Dream Dream provides young Black girls an opportunity to see themselves crowned and to be told they are special each and every night, which is a rarity as there are few books that depict positive images of young Black girls. There's no secret that there's a gap in the publishing industry that is not as inclusive when it comes to producing books about young Black and girls of color, however Steed Publishing and Steed Animation Studio is dedicated to bringing Black and Multicultural characters to life. In addition to the book series, Steed Studios is also producing a musical soundtrack to go along with the book series. This soundtrack will be performed in part by Little Professor Skye and the Highlights, and other special guests, and will be released on the rollingout music record label. Take a listen to the title soundtrack of Sleep Sleep Dream Dream below and chime in on the comments to let us know what you think. Sleep Sleep Dream Dream is available on LittleProfessorSkye.com.where you can also purchase Little Professor Skye's first book in the series, Little Professor Skye, Favorite Things. You can also follow Skye's journey @LittleProfessorSkye on IG and FB.
Sleep Sleep Dream Dream Title Track (press play)
In addition to the new book Sleep Sleep Dream Dream, check out a sample animation video after the cut, titled "Good Morning." Produced by Steed Animations, it's a lively video that helps Little Professor Skye wake up in the mornings and has a super catchy tune that reminds you that your morning will be a great morning! The song is sure to help anyone get their morning off to a bright start! Check it out by clicking here or the the Page 2 link below!