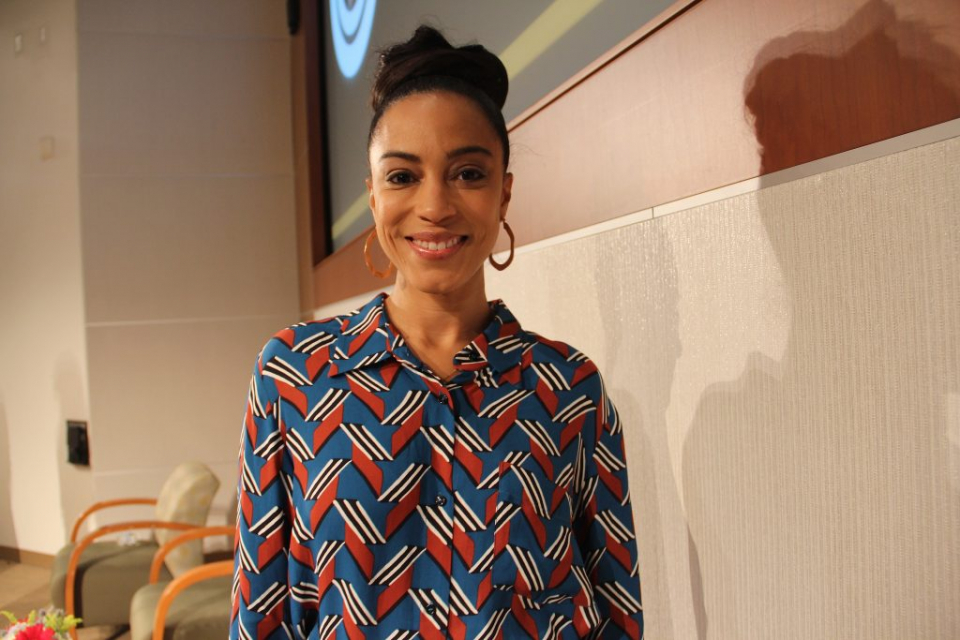 Stacey Abrams seeks to become the first Black female governor in American history. On May 22, Abrams is going head-to-head with Stacey Evans for the Democratic primaries.
Angela Rye recently visited Atlanta's premier members-only club, The Gathering Spot, to discuss why Georgia voters should choose Abrams as the next governor of Georgia.
Rye shared why she flew to Atlanta to support Abrams.
"The timing is now for us to reclaim our time, our power and our vote. We'll put the person of our choice in the governor's mansion in Georgia. It is my privilege to be here for her.  Stacey Abrams cares about our folks. We may not always agree on every single agenda, but it is really up to us to hold our folks accountable. There are issues around mass incarceration, criminal justice reform, educational access or making sure that we are paid our worth. Stacey is that person, so I ask that you join me in supporting her. If you can't vote in Georgia, you can write a check. If you can't write a check, you can volunteer your time to knock on doors. The race is just starting. We will see her in November and I hope we can count on all of you," Rye said.
Rye also spoke with rolling out.
"This election is important to me because from the first moment I heard about the New Georgia Project, it was something that I wanted to support. And so everything that I've learned about Stacey over the years, she is about that life for us and it's so important that we support our own, that we make history, not just in Georgia, but in the United States. We have the opportunity to elect the first Black woman governor in the history of the United States and it's just time," Rye said.