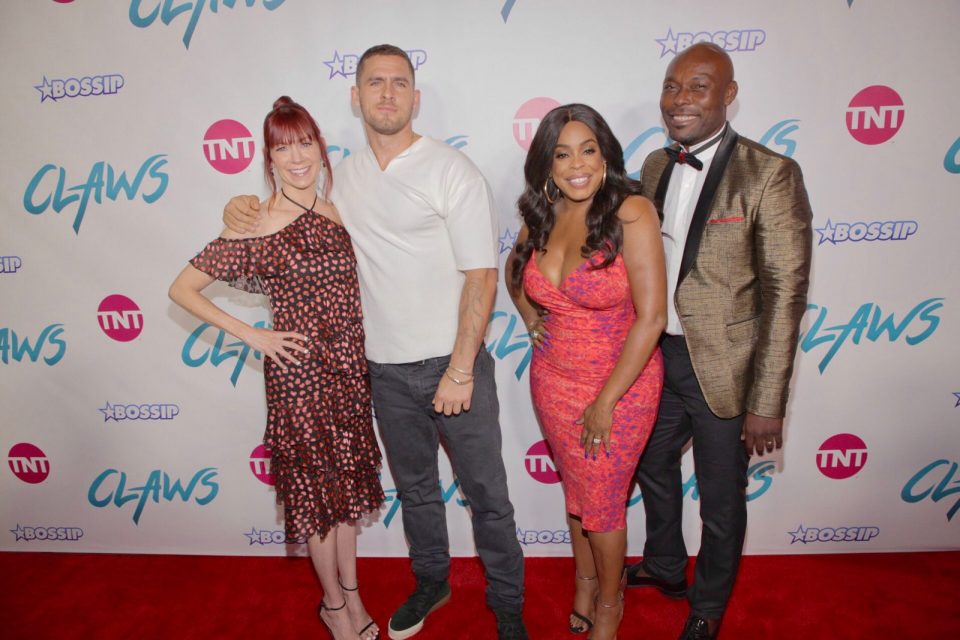 Niecy Nash and Karrueche Tran led the promo tours for the TNT network show "Claws" in three major cities. One of the first stops was Atlanta, where Nash (who plays Desna Simms) was joined by four other cast mates: Carrie Preston (Polly), Jack Kesy (Roller), and Jimmy Jean-Louis (Dr. Gregory Ruval). The screening was followed by a Q&A session moderated by radio personality Maria Moore. Nash and her panel of cast mates answered questions about getting into the acting business and maintaining longevity. Who better to speak on this since Nash and several members of the cast, as the veteran actors have a large body of work ranging from improv to serious drama?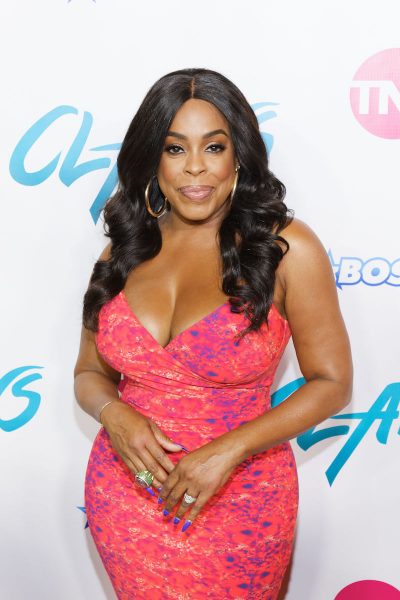 Several celebrities and special invited guests were in attendance, such as actor Brad James (OWN "For Better or Worse"); musician Ben Tankard and his daughter Brooklyn Tankard ("Thicker Than Water"); super producer Bangladesh (Shondrae Crawford); actors Isaiah John ("Snowfall"), Racquel John (Tyler Perry's Acrimony), Ashley Love Mills ("Too Close to Home"), Dawn Halfkenny ("Saints and Sinners"); rapper Kourtni Myers (Jagged Edge artist); Nicci Gilbert (television executive producer/former member of Brownstone) and actor Jeremiah Clarke ("Gotham"). The event took place at the Regal Theater in Atlantic Station.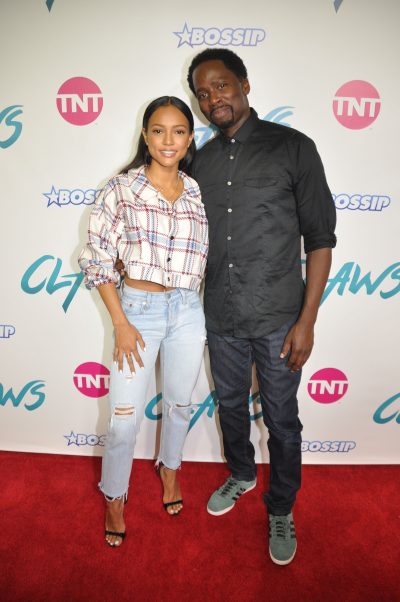 "Claws" follows the rise of five manicurists who were all former criminals, except the owner of the salon, Desna Simms, who wanted to give the ladies a place they could all be together and work at the Nail Artisans of Manatee County salon. There is definitely a lot more going on than silk wraps and pedicures. Desna (Niecy Nash) is the captain of this group of women who work alongside her salon staff to launder money from Suncoast Rejuvenation, a barely legal pain clinic operated by the Dixie Mafia. While it has always been Desna's mission to break free of the redneck syndicate and become her own boss, last season saw Desna trade one crime boss for another as the Russian mob took control of both the pain clinic and the salon. With new management comes new problems for the women to navigate.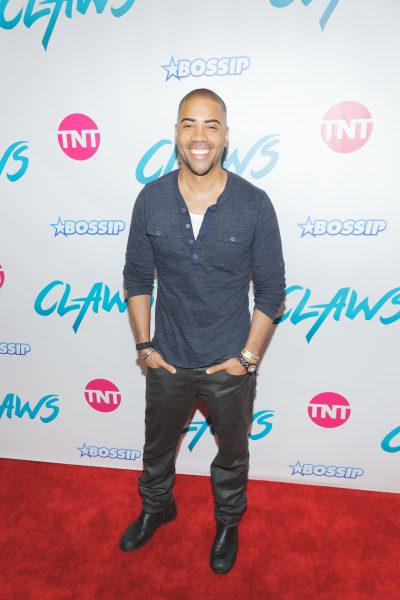 Tune in to Season 2 of "Claws," which premieres Sunday, June 10 at 9/8 p.m. on TNT. Check out the red carpet review of the show, after the break.