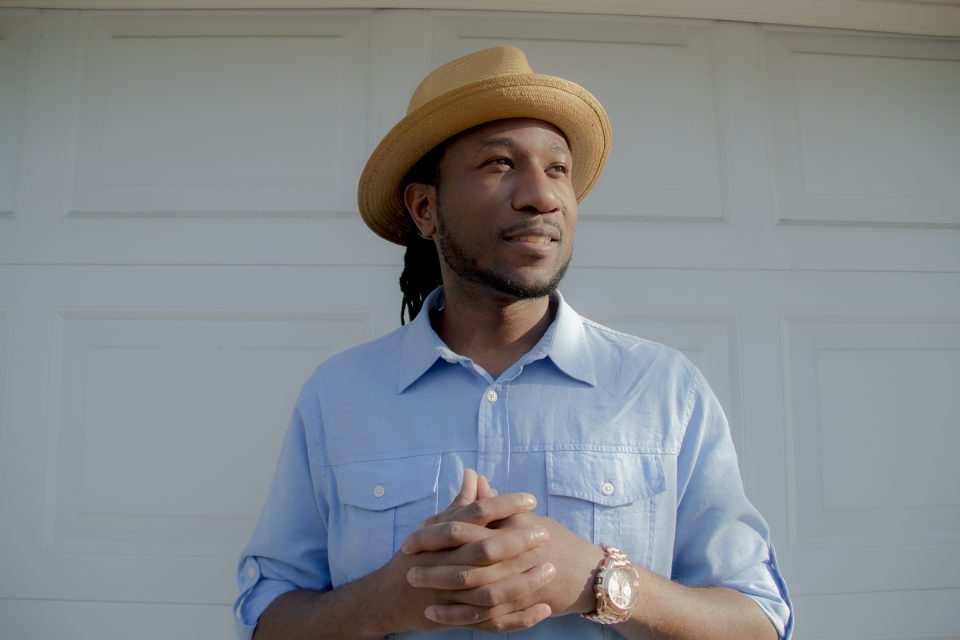 In the words of Toki Wright, "Windows open when doors close. Glad to announce that I've accepted the position of Assistant Chair of Professional Music at Berklee College of Music in Boston. Honored to have a leadership role at an institution that has graduated Quincy Jones, Lalah Hathaway, Steven Tyler, Esperanza Spalding, John Mayer and many more. Looking forward to creating more global connections and growing the network. I want my Minnesota family to know this is an expansion of work. My Wife and I will now be simultaneously building platforms on the East Coast and MN. Onward and upward."
International Hip-Hop Multimedia Artist and Minneapolis native, Toki Wright accepts a new leadership position at the prestigious Berklee College of Music in Boston. He has blazed several stages across the globe and highlighted the need for more healing through the cultivation of hip-hop and entrepreneurship. This two time Emmy Award Winner has changed the narrative of what a recording artist from Soul Tools and Rhymesayers Entertainment can accomplish in a lifetime. Toki Wright is the creator and personality for Soul Tools Radio airing on KFAI as well as the producer of his video podcast series "Wright About Now" airing on The Current. It is hard to be a fan of Wright and not also love his fiancé, Brittany "Miss Brit" Lynch, a fierce renaissance woman, entrepreneur, and mother-to-be. They both DJ monthly events for Afriquency and Lo Fi Lounge.
What titles and projects are you currently working on?
I'm one of 3 judges for NPR's Tiny Desk contest. Recording a new album for my group "Toki Wright and Big Cats". Having a daughter. DJing our monthly events at Afriquency and Lo Fi Lounge. Graphic design. Video directing.
Share your journey as a hip-hop artist in academic leadership.
My rise as a Hip-Hop artist happened at the same time I became more involved in Youth Work. I've always used writing, production, performance, and recording as a way to get young people engaged in education. Through YO! The Movement we were able to organize youth events based on their interests. I eventually began guest teaching and lecturing around the world. Later I became the Department Head at McNally Smith College of Music. After the owners caused the closing I focused on independent contracting with rural schools and youth centers. Shortly thereafter I accepted the position at Berklee.
Why do you consider continued learning important for people in the music industry?
We should never stop educating ourselves on the past to inform the future. We should never stop learning about the present to make sense of the past.
Where did your love for music, especially hip-hop, begin?
Watching music videos of people that looked like me displaying their power and influence. I wanted to be recognized and appreciated.
How would you describe your leadership style?
Leaders have to know when to step forward and when to step back.
Name your 3 Favorite books for insight and inspiration?
The Tipping Point – Malcolm Gladwell
Hatchet – Gary Paulsen
Mind of My Mind – Octavia E. Butler
What would your graduation speech be to college students about becoming a music professional?
You work will last a lifetime. Your music is the thread that sews together concepts, ideas, imagination and feeling across the planet.
What scripture(s)/african proverbs/song lyric do you lean on for inspiration?
The Writings of Nichiren Daishonin. "To get lost is to learn the way." ~ African proverb.
What currently spinning on your playlist?
I play new and old music all the time working in radio and playing live.  Thelonious Monk – Underground, Damian Marley – Stony Hill, Moodymann – Black Mahogany
What affirmations do you repeat to yourself that contribute to your success?
My mother always reminded me, "onward and upward."
What is your favorite vacation destination and why?
The Dominican Republic. Good food, great weather, the people.
Describe the song of success that you hear in your head.
In Gods We Trust – Toki Wright
Name your top 5 most inspiring songs/artists.
Sun Ra
Burning Spear
Mos Def