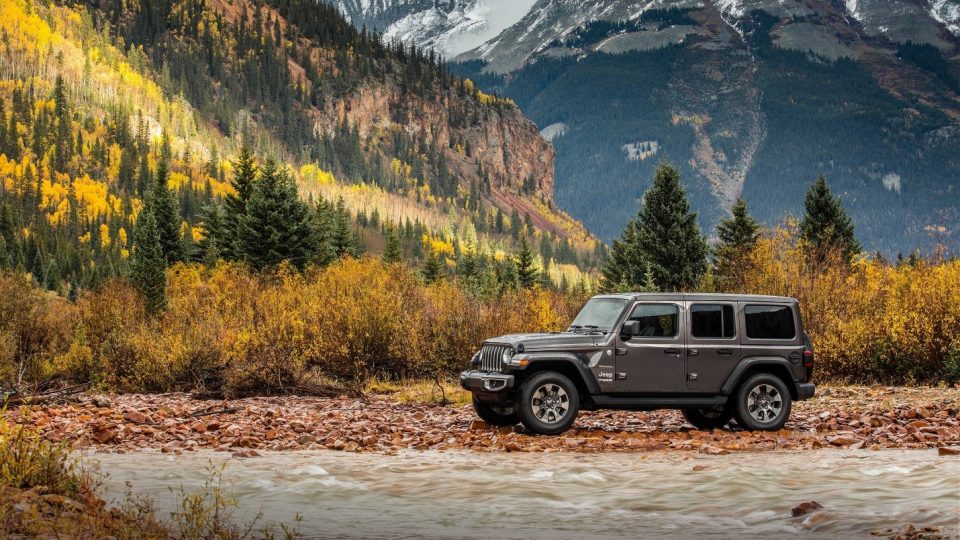 Like fine wine, the Jeep Wrangler gets better with time — and like the internet, it's still undefeated.
Jeep has evolved from one of the most popular off-road SUVs to the epitome of pop-culture on wheels. Known for its simplicity and militarized look, the Wrangler has tackled every category of driving without lifting a finger — or changing its body-style.
Tradition has served the brand well for more than 75 years now with no signs of slowing down. Jeep is making it harder for competitors like Land Rover to keep up while maintaining a very standard platform. The Wrangler in particular, has never had mind-blowing technology, great gas mileage or spectacular safety ratings. It's advantages on the other hand have come from vehicle customization.
For years now, drivers could remove the doors and top of the vehicle if they're willing to apply a bit of muscle — but that's all a thing of the past. Jeep's new JL Wrangler allows drivers to effortlessly remove rear windows and doors in less than 15 seconds. If that doesn't drop your jaw, then maybe a retractable top will.
With the press of a button you can now drop the roof of the Wrangler to get some fresh air. Although this isn't quite as cool as taking the top off a Maybach, I'm sure DJ Khaled would be a fan of this Jeep.
The Wrangler's technology has finally caught up with the times without compromising what Jeep stands for. You can now opt for the premium Alpine sound system with an 8.4-inch touchscreen, push button start—and to accommodate the everyday driver—rear back-up camera. If you're more of the off-road type, the new JL comes in a 2.0L turbo or 3.6L V6 and the ability to tow 2,000 pounds with ease. Did I forget to mention that the interior is fully-waterproof?
Whether you're valet parking or enjoying the great outdoors—this Jeep has you covered. You can buy the base JL for a little under $35k or around $41K if you're seeking more upgrades—but when the sky is the limit, you can't put a price on a convertible legend. –-j. bodwin
See photo below.