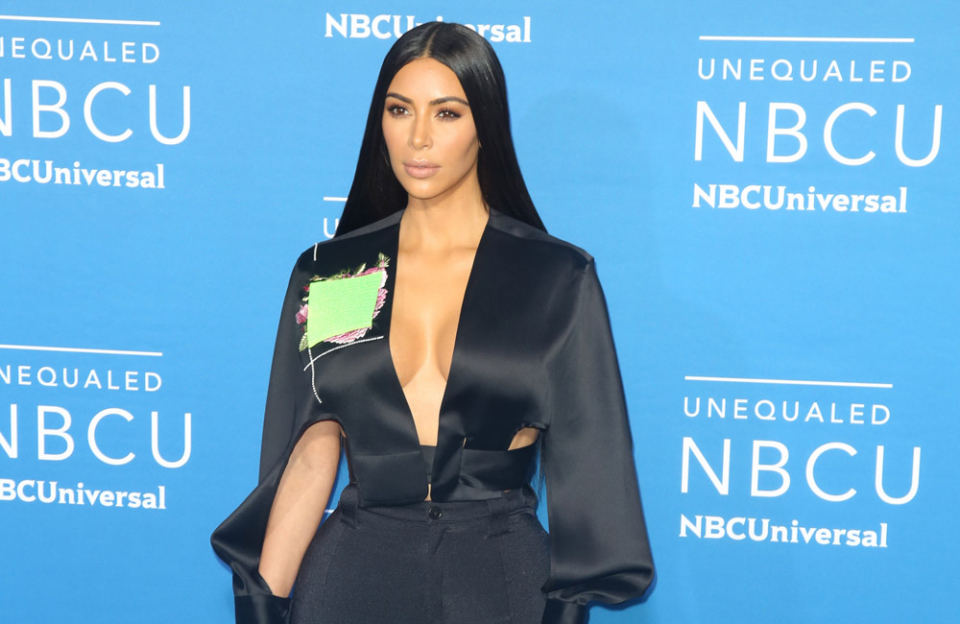 Kim Kardashian West was "starstruck" when she met President Donald Trump.
The "Keeping Up With the Kardashians" star had a meeting with the politician at the White House in Washington, D.C., last week to discuss executive clemency for Alice Marie Johnson — who was sentenced to life in prison without parole in 1997 on money laundering and drug conspiracy charges — and she has admitted she was blown away by the head of state.
Speaking on "CNN Tonight with Don Lemon," she said: "I never get starstruck. I was starstruck over the Oval Office. … It really felt powerful and felt like, you can just feel the history in there … I just took a second to take it all in, and then we talked about it."
The 37-year-old beauty — who voted for Trump's rival Hillary Clinton in the presidential campaign in 2016 — was surprised by how nice and understanding the president was.
"He said: 'You know, this is a really long time that she's been in here, right? This just isn't fair.' He knew that this is the right thing to do, and he said that from the start after he had heard her whole story and situation and he knew it was the right thing to do. … And he wanted to make it happen. And, at the end of the day, he heard me out. We got the job done. I just have to stay focused, and I have to know that if [he] is the only person in the world that could have done this for her, why wouldn't I go talk to that person, if I had the opportunity to? Forget about my fears. Forget about my life.
"That was the right thing to do. I mean, there [are] over 3,000 people in this same exact situation as Alice. … But it doesn't mean that we're going to stop here," she said.
Johnson, who was being held at Aliceville Correctional Facility in Alabama, became international news last year when Kim tweeted about her case and hired a lawyer for her.
Kardashian has spent the past seven months trying to get parole for Johnson. And, after her meeting with Trump last week, the 62-year-old grandmother was released.
"I saw this seven months ago and I have [had] daily phone calls with the White House, maybe a dozen emails a day trying to get letters from the warden. I have to [give] credit to Alice's whole team, [who] had been working on this for years. I mean, I did step in late in the game. So I don't want to take away from [that]," Kardashian West said.