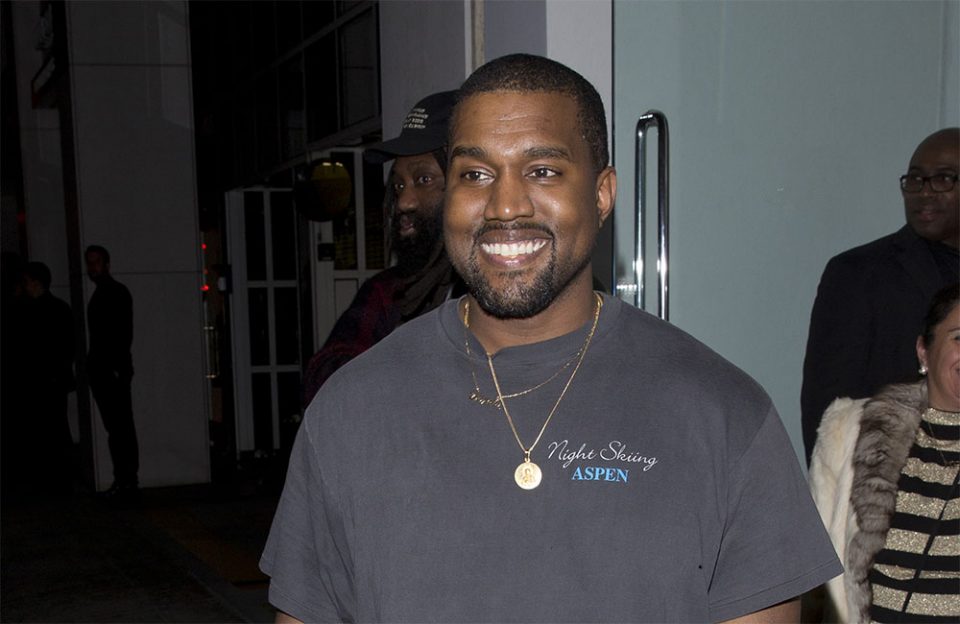 Kanye West appeared to having the time of his life on 'Celebrity Family Feud', beaming from ear-to-ear as he tried to get the Kardashian family disqualified for cheating.
Kanye West tried to get the Kardadians disqualified from 'Celebrity Family Feud'.
The 'Bound 2' hitmaker appeared on the hit gameshow with wife Kim Kardashian West and three of his cousins, competing against his mother-in-law Kris Jenner, Kim's sisters Khloe Kardashian, Kendall Jenner, her grandmother Mary Jo Campbell, her cousin CiCi Bussey and friend Jonathan Cheban.
When the Kardashian family began consulting with one another when they shouldn't have been, Kim called out: "No cheating over there! No discussing."
Kanye appealed to host Steve Harvey: "That's an automatic disqualification. I guess we, uh, win?"
The 41-year-old rapper – known for his serious attitude and reluctance to appear on reality show 'Keeping Up With The Kardashians' – seemed to be having the time of his life on the NBC show, as he just couldn't stop smiling.
Kim, 37, revealed: "Kanye wasn't going to do it, it wasn't the plan. And then when he heard that I was doing he was like, 'Oh no, no, no. I've got to come too.' He was in his element. We have it on in our household at all times."
Kanye revealed on the show that he would like to keep their bedroom door locked as the children are always sneaking into their bed.
He and Kim are parents to daughter North, four, two-year-old son Saint, two and baby girl Chicago, who was born in January.
Kim said: "I feel bad because they're sneaking in the room in the middle of the night."
Kanye replied: "That's the problem. I don't need 'em sneaking."
The 'Gold Digger' rapper went head-to-head with mother-in-law Kris, telling host Steve, "I'm here to win!"
When sisters Khloe, 33, and Kim went head-to-head, Khloe refused to shake Kim's hand, telling her, "It's called 'Family Feud'. Not today."
During the Fast Money round, when Steve asked Kim: "How sexy are you compared to the people you work with?", she immediately answered, "10," despite her family who she works with standing right opposite her on the stage.
Kanye and Kim managed to scoop $25,000 for their chosen charity, the Children's Hospital of Los Angeles.