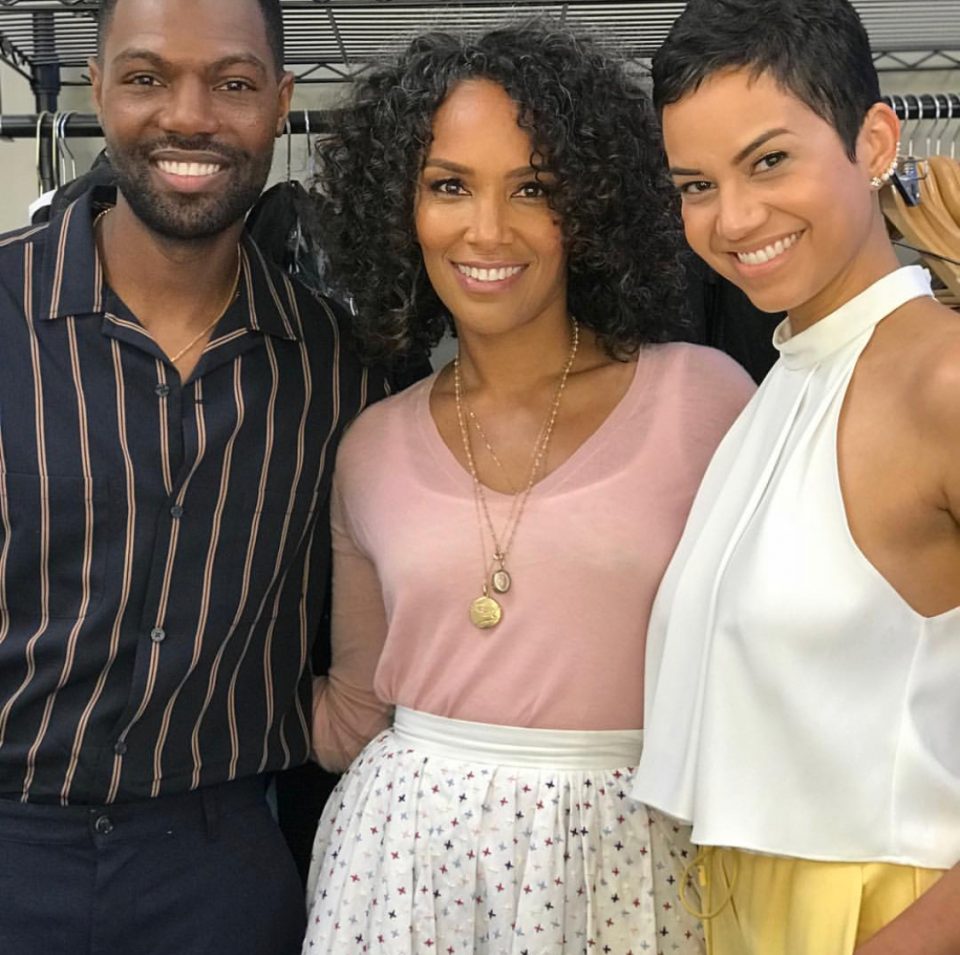 Mara Brock Akil is an inspiring woman who, alongside her husband Salim Akil, created Akil Production Company. Their production company is all about creating original programming that adds new, refreshing and complex images to the media landscape. Through their production company, they have created some of our favorite content, including "Being Mary Jane," "The Game," and "Girlfriends." This time the couple has collaborated with OWN to produce a show, "Love Is," that honestly depicts their love story.
She was encouraged to be a writer at a young age when her mother first spotted her creative instincts. Brock Akil spoke with me about her journey from a little girl with a vibrant imagination to a producer and director.
"A significant moment was when my mother bought me a Hello Kitty diary, and I filled it page to page effortlessly. I looked forward to writing in it, and it was my safest place, my happiest place, and a place where I could be exactly myself."
After pursuing a career in journalism, she realized that life had something different in store. "Life is a journey. That journey led me back to who I was. I had to look and understand where I belonged.  I turned down a career as a journalist because I knew I would be on the treadmill of that life, and it wouldn't have been the life that I wanted. I took a leap of faith and moved out to Los Angeles to start my career as a production assistant on "The Sinbad Show."  I sat there and answered the phone and wrote my scripts, and just like the character said, 'I wrote and wrote and wrote.' All of that happened."
When asked why she felt it was important to share her love story, she admits, "This show is an honest answer to a sincere question that I've been getting for the last seven years. Love is being brave enough to say the truth and accepting people for who they are."
Brock Akil hand-selected Will Catlett and Michele Weaver to play the younger versions of her and her husband because Akil Productions prides itself on giving new talent opportunities to flourish.
Brock Akil adds, "I remember telling Oprah in our casting call I really wanted to do fresh faces. Our company has done that throughout our career. We have launched so many firsts. I wanted to lean into myself. I told them to keep an eye on Will Catlett. With Michele, I didn't have any awareness of her, but what attracted me to her was her light. Nuri has to have light."
When asked about her experience working with Oprah and OWN, she added, "It was pure trust from the beginning. She gave me her trust and support, and the whole company fell in line with it."
The new show is set to premiere June 19 on OWN. If you are looking for a television show about true love and growth that you can connect with and learn from, this is the show for you.