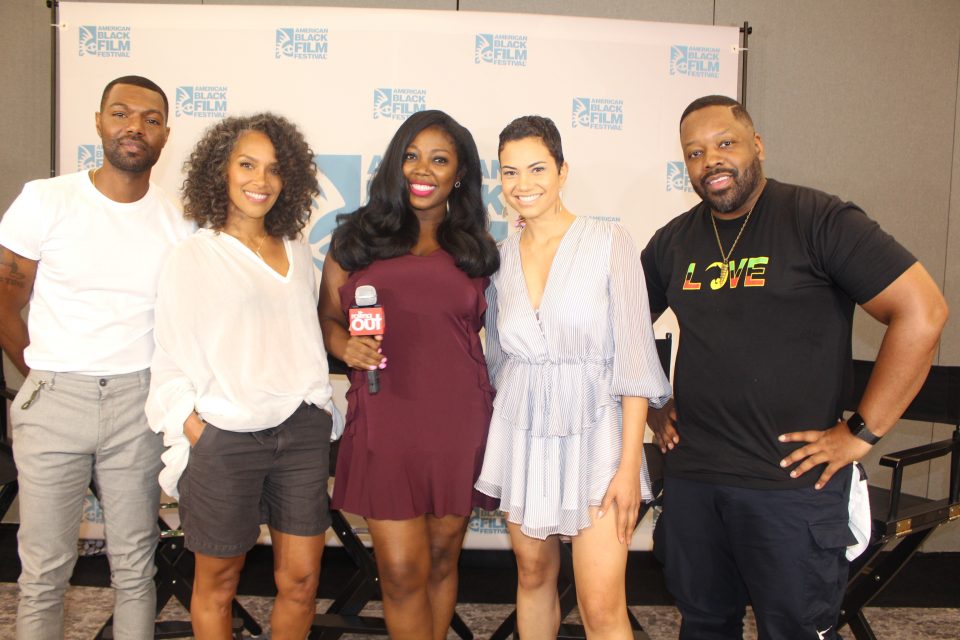 What is Love? What does it look like to you? How does it feel to you? What does it mean to you? Well, Mara Brock Akil and her husband Salim Akil just may have an answer for you with their new relationship drama "Love Is___." Together, they've created a new scripted show on OWN that will remind us all of the good, and well, the challenging emotions of exactly what love is.
"Love Is___" is a new series inspired by the true love story of Black Hollywood power couple Mara Brock Akil (executive producer of "Black Lightning", "Being Mary Jane," and "The Game" and "Girlfriends") and her husband Salim Akil (award winning writer and director).
The series premiered on Tuesday, June 19, 2018, and is an hour-long romantic drama that was executive produced by the Akils. Set against the backdrop of 1990's Black Hollywood in Los Angeles, "Love Is___" follows Nuri (Michele Weaver) and Yasir (Will Catlett), a young couple chasing their dreams and following their hearts. The series also takes us down memory lane by revisiting some of the social issues and the resplendent Black culture of that time. It also shows how the Akils navigated their social life (in the absence of social media), built their successful careers and juggled work/life balance in their beautiful family life. This love story narrates the ups, downs, challenges and magic of being in love, and is sure to make you fall in love with love.
Rolling out caught up with Mara Brock Akil, Michelle Weaver (Mara Brock Akil's character) Will Catlett (Salim Akil's character) and Kadeem Hardison during the American Black Film Festival (ABFF) to find out details about the show. During the cast interview, each of the panelists also shared some intimate, real-life, childhood memories about their respective father's in honor of Father's Day. Check out the interview on the next page and let us know what you think.
Set your DVR's because "Love Is___" airs on the OWN network on Tuesday nights, at 10 p.m. after "The Haves and the Have Nots." Will you be watching?