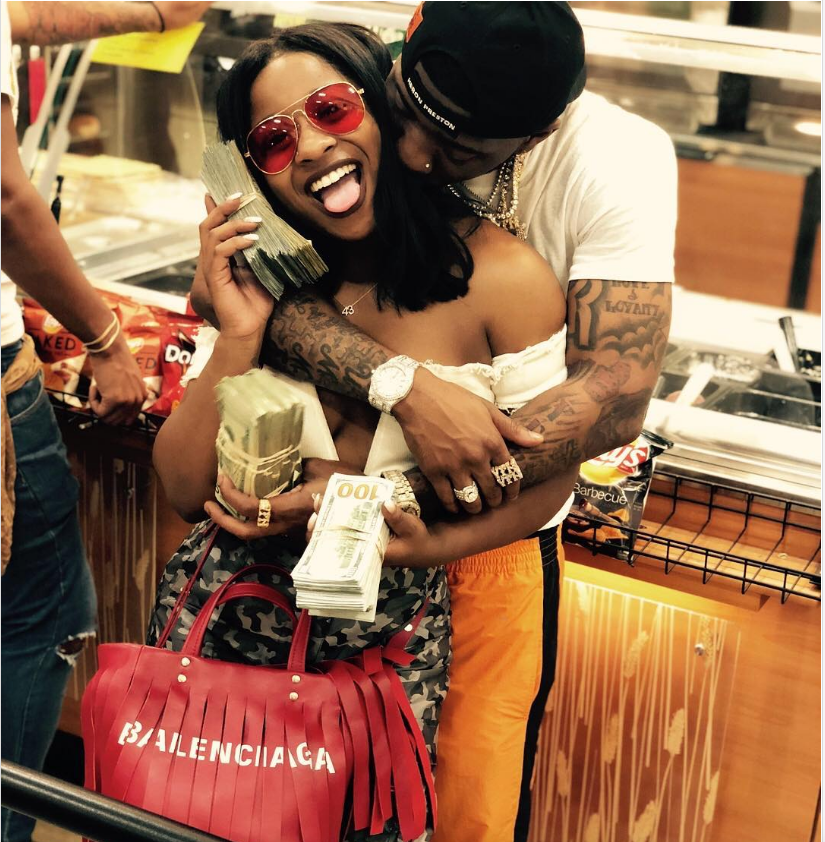 There are some days when reality star Reginae Carter does not enjoy the plight of being a celebrity and she occasionally cracks back at her haters.
The child of reality TV personality Toya Wright and Cash Money superstar Lil Wayne is telling folks to get up out of her business with her boyfriend. Carter, 18, has been taking grief for dating rising rap star YFN Lucci who is 27 years old.
Carter is a featured star on the reality show "Growing Up Hip Hop Atlanta" and is a recurring star on "Tiny and Toya."
Carter, a Clark Atlanta University student, has a well-developed reputation as a quick draw with the tongue who won't hesitate to mix it up with folks. This is one of the reasons her mother declared that her daughter will no longer appear on the hit show GUHH. Wright claims her daughter has been portrayed as a spoiled rich kid who can't seem to keep her mouth shut and often gets involved in her mother and father's dramas.
This week, Carter stirred up social media when she posted the video below lashing out at her haters and detractors.
"Like y'all are wack. Like the people hating, you haters – you are wack!" Carter said. "My momma probably gonna be mad at me. A lot of people are going to be mad at me for doing this but I gonna speak my mind. That's one thing I always do. I speak my mind and y'all are wack. Everybody that's hating… y'all are wack!"
Not only are fans getting on her nerves because of the large age difference between Carter and Lucci, but, as rolling out previously reported, the couple was stopped by police in Tennessee a couple of weeks ago outside an after hours spot following a Lucci concert there.
Some fans believe Lucci is leading Carter down a dangerous path.
Check out Carter airing out her feelings on Instagram, according to The Jasmine Brand.