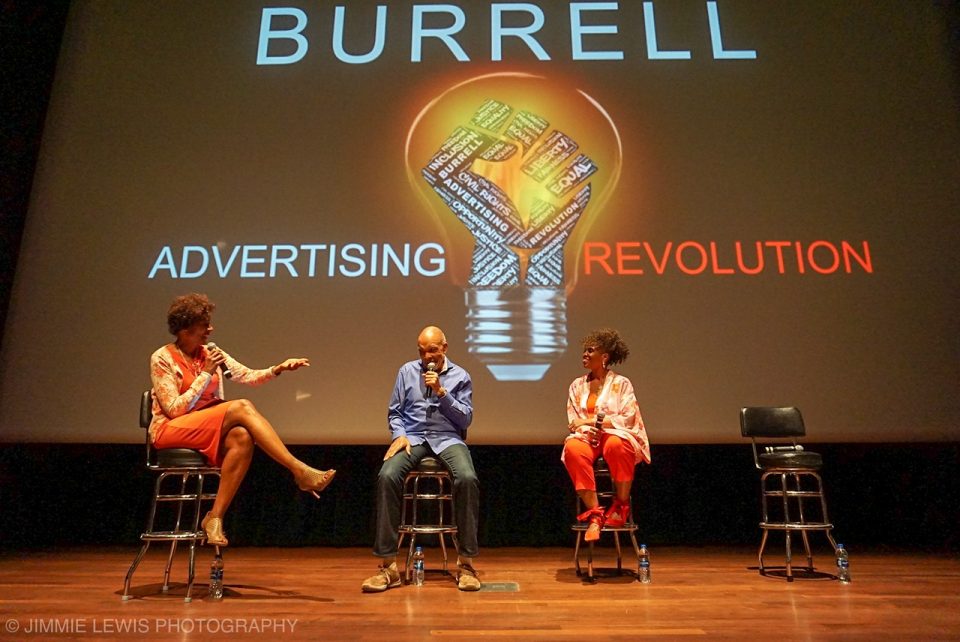 Thomas Burrell started his storied career in the mailroom as the first Black employee of Wade Advertising. A year later, he was able to move up the ladder, securing accounts like Alka Seltzer.
He started Burrell Communications in 1971, and over the years launched campaigns with companies like Coca-Cola and McDonald's. One of the company's most memorable advertisements was one that featured a young Black man named Calvin who represented his community respectfully in the streets and at work.
"What's Black about it?" was the question Burrell would pose to his staff when creating advertising campaigns at the biggest Black-owned advertising firm in the United States.  
A screening of Burrell: Advertising Revolution was held at Reva and David Logan Center in Chicago on Tuesday, June 26. The film centers around Burrell Communications and how it reshaped and disrupted the advertising world by including Black faces and Black stories.
Tom Burrell's dedication to the Black experience is summed up in one sentence: "Black people are not dark-skinned White people." Watching the advertising that has spanned decades was nostalgic and triggered deep emotion.
The power of the media is not lost on Burrell. "There is nothing more powerful than the power of positive propaganda," said Burrell.
The documentary airs at 9:30 p.m. Thursday, June 28, on WTTW Chicago.
Check out a few pictures from the screening below.