Kobe Bryant, T.I., Ice Cube, Snoop, other celebs on LeBron James going to LA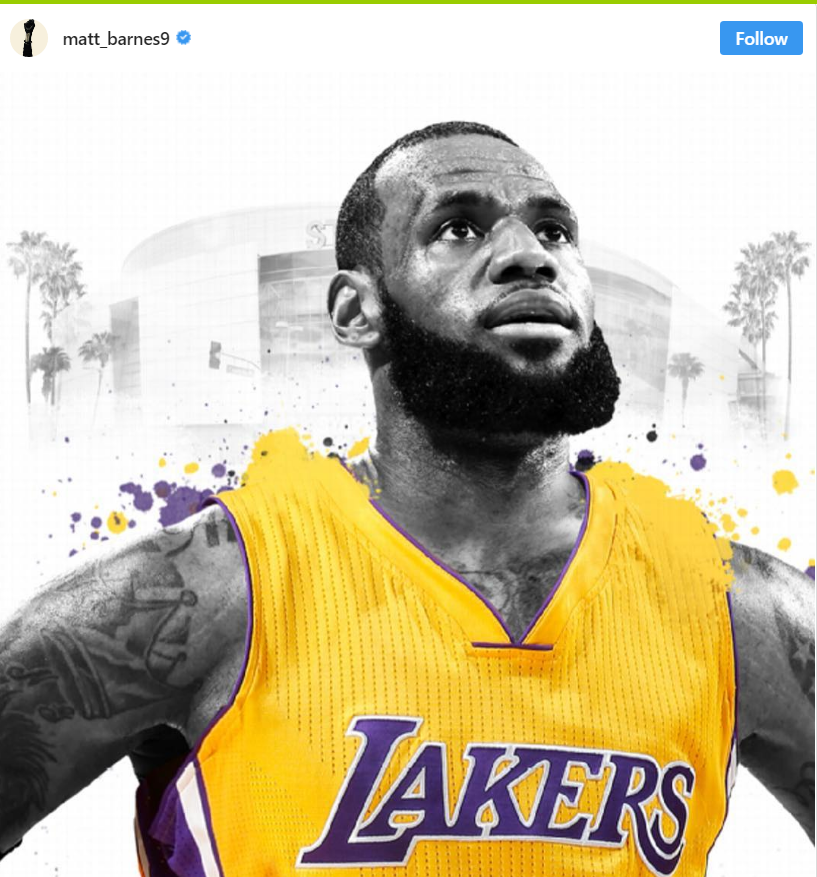 LeBron James' NBA career is inducing dizziness in fans with the news that he is leaving the Cleveland Cavaliers — again.
LeBron will probably go down as one of the top five players to ever play the game. Yet people don't know where to cement LeBron's legacy since he's had so many destination stops during his award-winning, record-breaking NBA career.
And just when he got back in good with the city of Cleveland — the prodigal son who returned home and delivered a title to the championship-starved Cavs just as he promised — LBJ packs up and bolts from the city (again)  and heads for the glamorous confines of Los Angeles and the marquee franchise that is the Lakers.
LeBron did what many expected and signed a four-year, $154 million contract with Magic Johnson and the Lakers. But King James did take a Cavs franchise to the NBA Finals all four years he was there where, in contrast, the team had not even tasted the playoffs before he returned to Cleveland.
As he trotted out the door for the last time from Quicken Loans Arena in downtown Cleveland, James posted a photo on Instagram from the Cavaliers' 2016 NBA title victory parade and this message: "Thank you Northeast Ohio for an incredible 4 seasons. This will always be home."
LBJ made good on his promise to deliver a championship for a team that hasn't won one in more than 52 years in any sport. And James did so in spectacular fashion, helping the Cavaliers become the first team in NBA Finals history to rally from a 3-1 series deficit to win it all. Moreover, the team he vanquished, the Golden State Warriors, had the best regular-season record in league history at 73-9.
But now it's on to the Lakers and to the franchise that Magic Johnson, Kareem Abdul-Jabbar, Kobe Bryant and Jerry West built.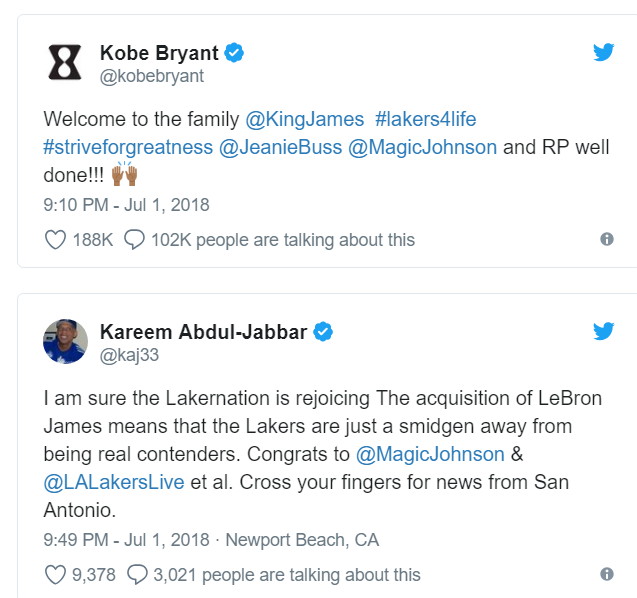 Comedian Michael Blackson was less than thrilled that LeBron spurned his Philadelphia 76ers for the Lakers and penned this hilarious meme mocking LeBron's hairline:
"Since you didn't come to philly I hope your hairline ends up in your back pocket, Big head n—a I hope you ahead of the game, I hope all the girls are head over hills for u, imma leave you alone before you head my way. You might come to la but your hairline is still in Cleveland, I hope you catch Ebola in your d—k. Thanks for increasing the value of my new home in Hollywood you big head bastard welcome to #LAX."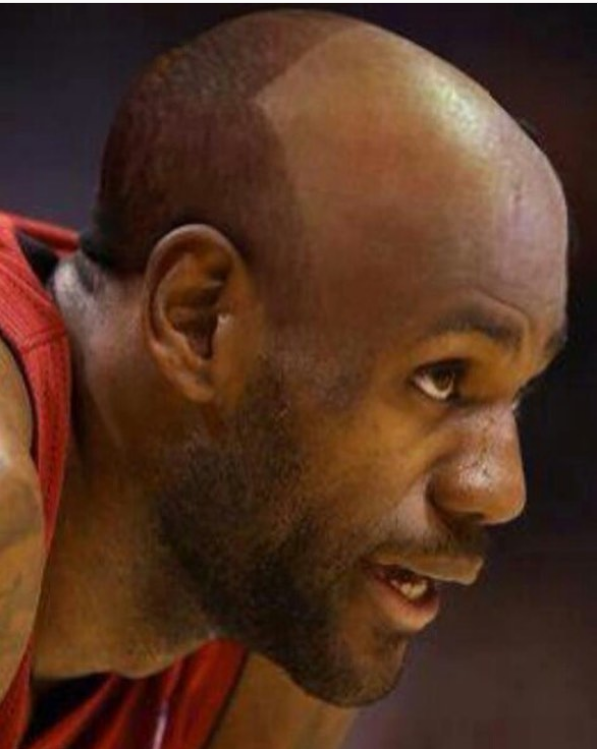 Other celebrities are welcoming him with a bear hug. Everyone from Lebron's former nemesis, Bryant, to rapper T.I., model Chrissy Teigen, rapper-filmmaker Ice Cube and, of course, the sports-addicted Snoop Dogg, chimed in and laid out the welcome mat to the four-time MVP and three-time NBA champion to arguably the most valuable and coveted destination in the sport.