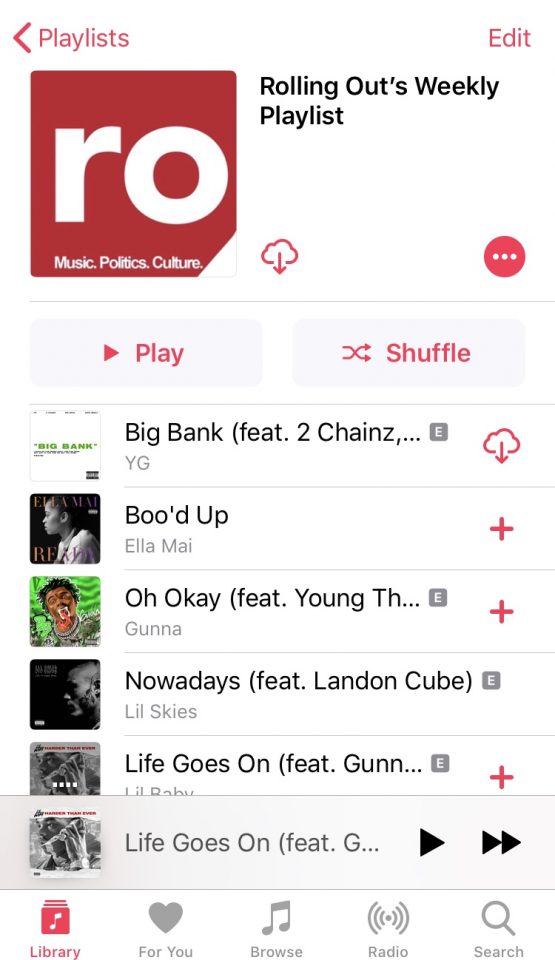 With summer in full effect, it is only right for us to list the hottest trending songs right now. With "Boo'd Up" and "Big Bank" trending, and the release of Drake's album, Scorpion, there is no room to get bored. Whether you are taking a road trip, on vacation, or simply enjoying some "me time," this playlist of the week will satisfy every mood.
Here is our list of ten songs.
"Boo'd Up" -Ella Mai
"Oh Okay" -Gunna
"Big Bank" -YG ft. 2 Chainz, Big Sean, & Nicki Minaj
"Nowadays" -Lil Skies ft. Landon Cube
"Life Goes On" – Lil Baby ft. Gunna & Lil Uzi Vert
"I Like That" -Janelle Monae
"All Mine" -Kanye West
"Nice For What" -Drake
"Don't Matter To Me" -Drake
"Motiv8" -J. Cole
For more, be sure to tune into rolling out's IG Live with @RomeoInternational every Monday, Wednesday, and Friday to see which artists and songs are trending .