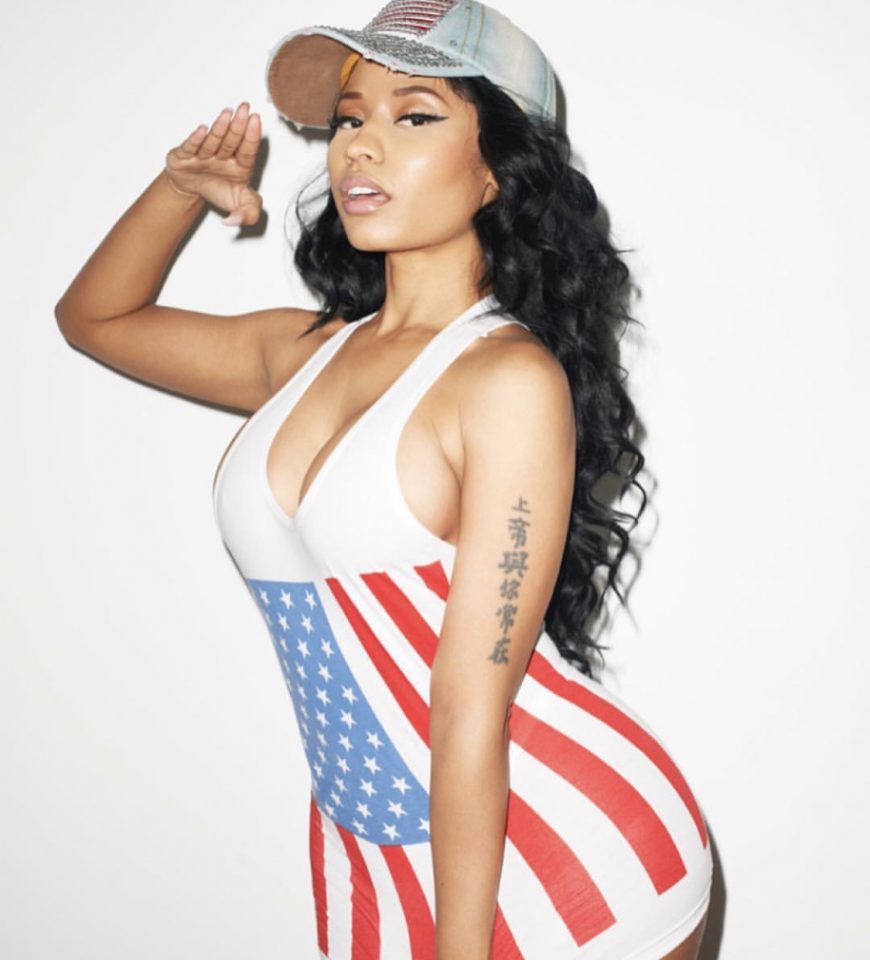 Reality show star and podcast host Joe Budden says Nicki Minaj's peculiar online stunts are a clear indication to him that she is on some powerful drugs.
Budden, 37, blurted out on his podcast, "The Joe Budden Podcast," saying, "Let's all try to guess the drugs that Nicki Minaj is on. Somebody should watch her usage. Nicki Minaj is 100 percent on something."
As an example, the "Love and Hip Hop: New York" alum references the squawking video of Onika Tanya Maraj, 35, opening those Chanel gifts as confirmation of her odd behavior.
"I've said this on this podcast a bunch, because Meek talked about it. Meek talked about him being hooked on pills while he was with her," Budden says. "I know that battle all too well, I'm not trying to be funny here. I really think that somebody should intervene, it's getting progressively worse."
The biggest piece of evidence, Budden says, is the ferocity by which Minaj trounced and stomped out an obscure Canadian writer whose negative critique of her album seemed to incite Minaj's unbridled wrath.
Budden says he doesn't believe the music critic said anything wrong. But Minaj's erratic behavior towards the fan is evidence that she is not in her right mind: "What she (the fan) said was 'you know how dope it would be if Nicki put out mature content?' Let get into Nicki's response via DM."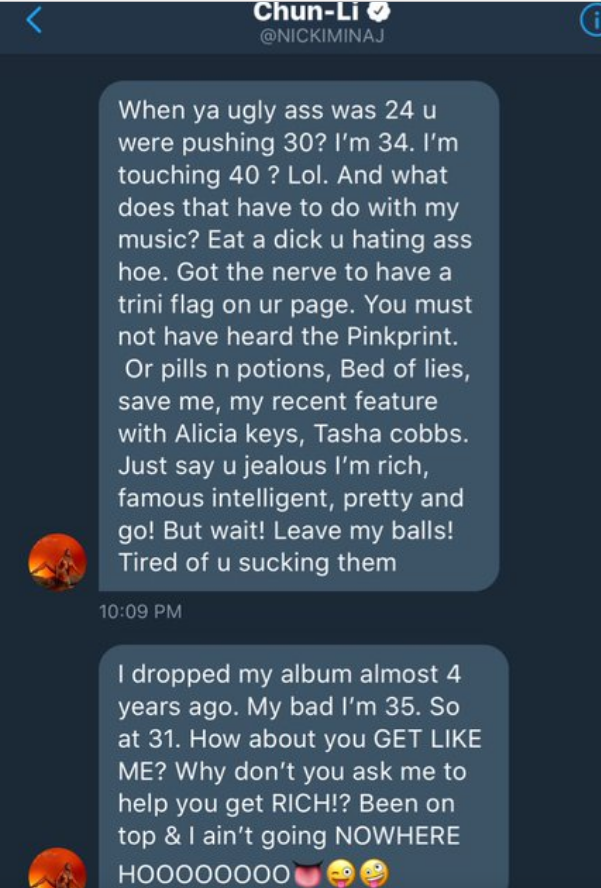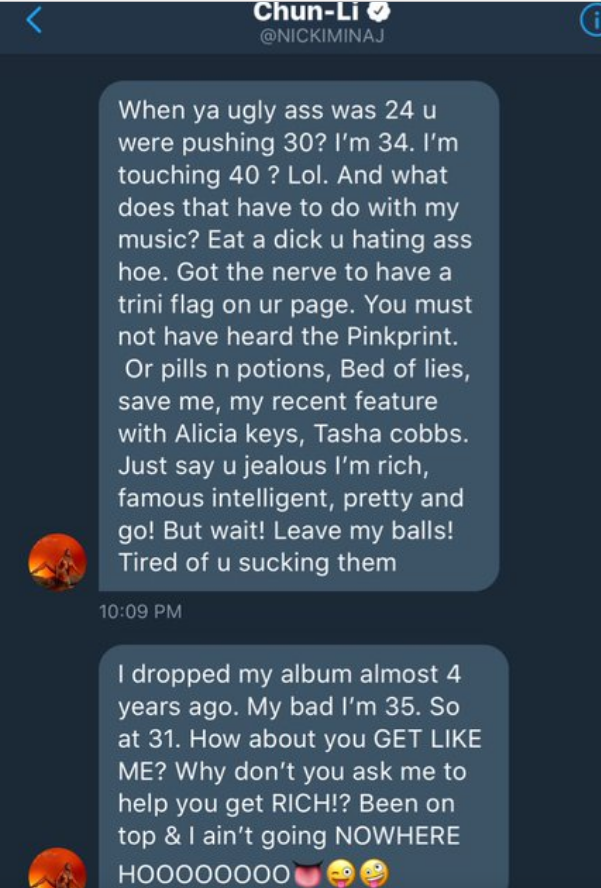 Budden proceeds to read Nicki's DM out loud while mimicking her voice. And he points out the bizarre point in the DM when Minaj forgets her age. In the first DM she sent, she says she's 34 in response to the woman claiming she was "pushing 40." Then she wait seven more minutes to correct her age — 35.
He said, "I want to point out to you, and this is one of my favorite parts of this, that that first sh-t I just read was sent at 10:09pm. Then she went and made something to drink…she definitely popped a pill after that…She definitely popped a pill after that."
See Twitter comments below:
My favourite part of the episode was Joe Budden mocking Nicki Minaj 😭😂 pic.twitter.com/doV4byfFfK

— SVO🦉 (@MidKnightGaz) July 5, 2018
Of course, Minaj's loyalists were outraged that Budden dared to broach this topic and they want Budden to keep Minaj's name out of his mouth:
I'm watching Joe Budden "Nicki Minaj vs. The Internet" and it's total bullshit.

Nicki opening up her gift on Instagram does not equate to her abusing drugs.

Imagine having a whole group of people bashing you repeatedly just for entertaining and having fun for years.

— Martkell (@MMARTKELL) July 5, 2018
I think it's inappropriate that @JoeBudden really sat on his podcast and madeup lies about Nicki Minaj without and proof! She should sue the shit out of his ass! He's wrong idgaf

— QueenJada (@LexiLove0404) July 5, 2018
Awwww hi pretty girl @JUDiJAiKRAZi that's not real life. I'll explain on my documentary what I found out they paying for. Love you. 💕💕💕 #1 on R&B #19 on ALL GENRES. Every DJ I know hit me directly for it. Queen 8-10-18. You're invited to my listening session boo. #BoodUp RMX pic.twitter.com/WXOMQ0S33G

— Chun-Li (@NICKIMINAJ) July 5, 2018