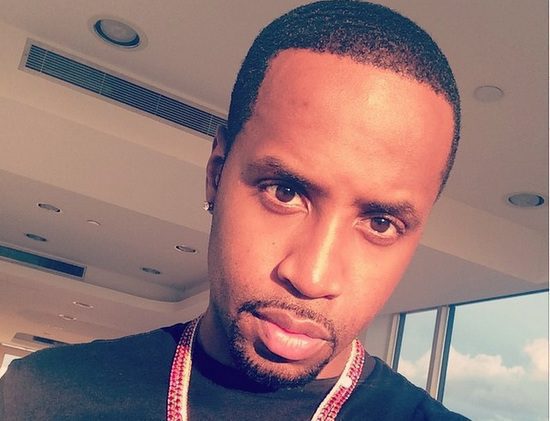 Safaree Samuels is having a 2018 to forget.
Back in April, Samuels was robbed at gunpoint shortly before he went on "The Breakfast Club" radio show, resulting in the loss of an estimated $183,000 in jewelry and cash. The fact that he sobbed about in front of radio personality Angie Martinez immediately after the dangerous episode subjected him to relentless mocking by his peers and fans.
But the year probably officially ended for the Brooklyn-born rapper and former boyfriend to rap's high priestess Nicki Minaj after Wednesday night's performance — and Safaree's vile reaction to the crowd's rejection of his music — at Dyckman Courts in his hometown.
Safaree scarcely had any vestige of respect from hardcore hip-hop heads or even from residents in his hometown, but after his performance and subsequent vulgar reaction to being booed, he may have lost the last modicum he had remaining.
As HotNewHipHop illuminated, Samuels, 37, attempted to belt out his latest joint, "Hunnid," when the notoriously harsh New York crowd began to boo him.
In videos of the incident shared and published on Baller Alert and The Shade Room, Safaree is being drowned out by the crowd's booing and heckling. Exasperated and humiliated, Safaree angrily told the DJ to shut down the music in order to dump all over the audience at the basketball court.
"Hold on, let me tell you young n—-s something. I f—-d b—–s y'all n—-s dream about. I f—-d b—–s y'all n—-s  dream about," Safaree spat at the crowd, inciting even more intense waves of booing that started at the top off the bleachers and crashed onto the court like the morning tide.
https://www.instagram.com/p/BlHbpWSls5s/?utm_source=ig_embed
https://www.instagram.com/p/BlHah_CFi6Y/?utm_source=ig_embed
Safaree's profanity-laced defiance in the face of nonstop jeering angered the crowd even more, and people began throwing trash, food and bottles at the rapper. Samuels quickly flicked off everyone as a mammoth-sized bodyguard escorted him off the court.
Being booed off stage would bruise anyone's self-esteem, but Safaree is reportedly still cashing checks from his work on Minaj's debut album, Pink Friday, so he should be fine financially — at least for the time being.