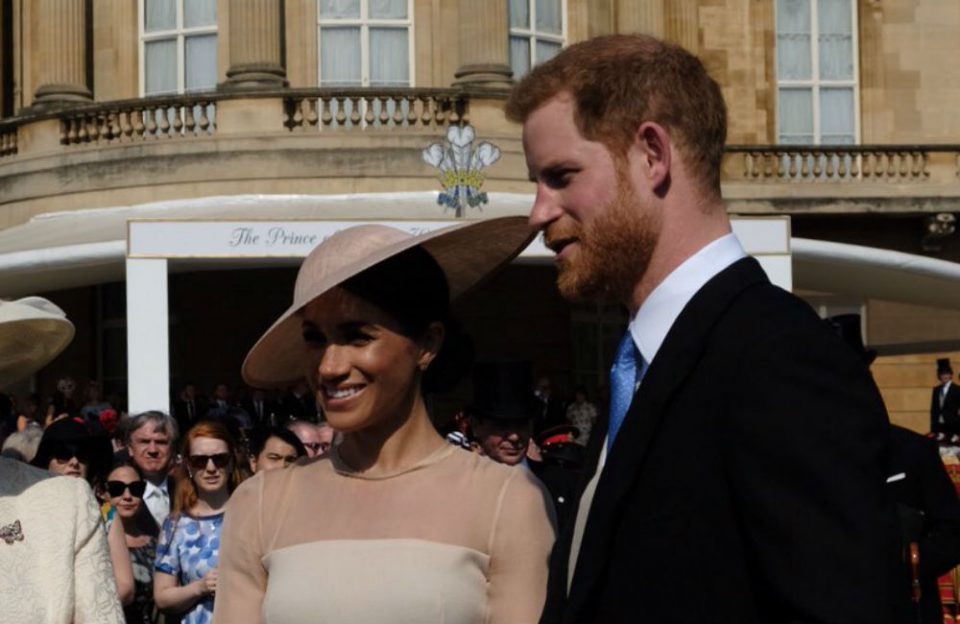 The Duchess of Sussex has reportedly been banned from wearing a tuxedo.
The 36-year-old royal is set to head off on a tour of Australia and New Zealand with her husband Prince Harry, 33, later this year, but the former "Suits" star — known as Meghan Markle before her marriage — will need to pack her suitcase wisely as she reportedly has been told to wear only dresses and skirts.
A source told the Daily Mail newspaper: "Meghan is being told she needs to stop dressing like a Hollywood star and start dressing like a royal. Meghan wanted to wear a tuxedo-style suit, but Harry said it wasn't traditional enough."
Kensington Palace recently posted about the Duke and Duchess's travel plans on Twitter. The couple, who were married at Windsor Castle in Windsor two months ago, reportedly will take a trip Down Under in the autumn for Harry's Invictus Games, which are being held in Sydney this year, before heading off to Fiji and Tonga and finishing up New Zealand as part of their first official tour since becoming husband and wife.
Kensington Palace recently said on Twitter: "The Duke and Duchess of Sussex will undertake an official visit to Australia, Fiji, the Kingdom of Tonga, and New Zealand in the Autumn. The tour will fall on the occasion of @InvictusSydney 2018. (sic)"
The pair has been invited to Australia and New Zealand by the countries' governments and will travel to Fiji and Tonga at the request of the UK Foreign Office.
The prince and his wife will follow in the footsteps of his father Prince Charles and late mother Princess Diana as their first overseas royal tour was also to Australia and New Zealand in 1983.  The former couple, who got married in 1981, traveled 23,701 miles and spent 41 days abroad, but it's not yet known how long the duke and duchess will spend there.
In 2014, Harry's brother and sister-in-law, the Duke and Duchess of Cambridge, traveled to Australia and New Zealand and spent 18 days in the two countries.