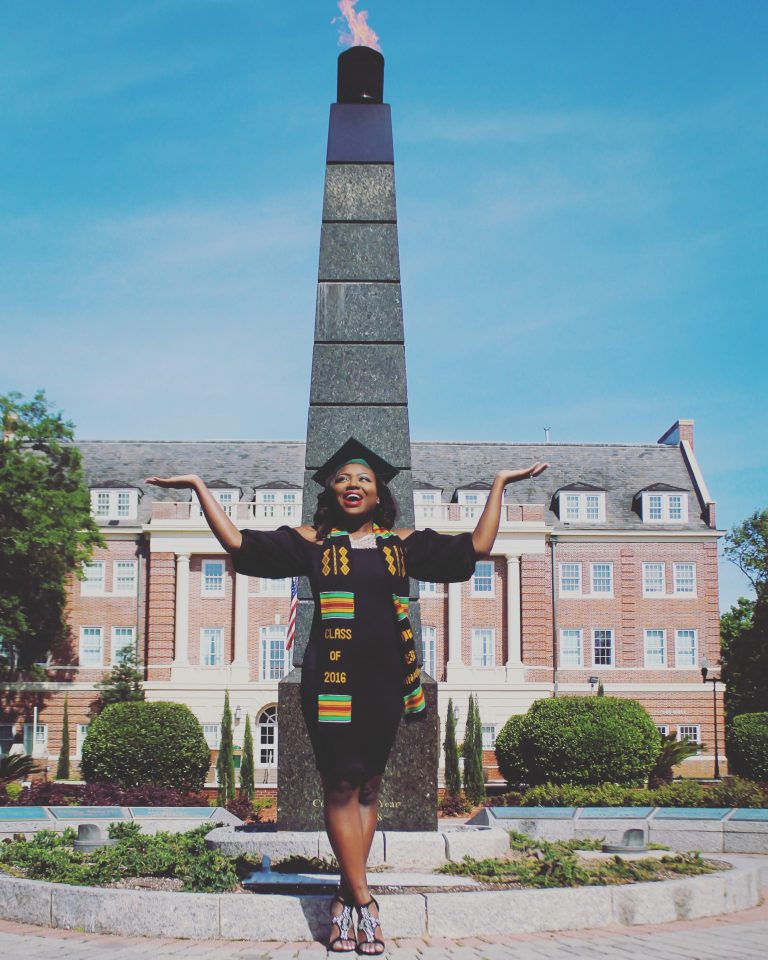 Many of us encounter obstacles in life, but it's how we deal with them that defines us. Tia Coleman was dealt her hand of hardships, but she prevailed against the odds.
On her 21st birthday, she was involved in a terrible car crash that left her in critical condition. When she woke up in the hospital the doctor told her, "Most people don't survive the type of accident you were involved in ma'am, but you and the baby are OK." 
Not knowing that she was pregnant, her world suddenly changed. She struggled with the idea of raising a baby while trying to finish her last two semesters of college. Determined to succeed, giving up was never an option for her. 
Today, the 2016 graduate of Florida A&M University is focused on building a future for her son. Coleman shares how her HBCU experience helped her succeed despite all obstacles.
What was your major in college, and how are you using your degree in your career today?
I majored in political science with a concentration in pre-law during undergrad. I'm using my degree to pursue my juris doctor. I will one day practice criminal and corporate law.
Describe the moment you knew you had made a friend for life at your HBCU?
I knew I made a friend for life when I met Kortney Clinton. We met at an ice cream social during my freshman year, and we immediately clicked. She has been a part of all my major milestones. She drove down to Tallahassee for my baby shower; she modeled for my first business photo shoot for Feeling Fancy Cosmetics; she traveled to Tallahassee for my graduation; and now we're accountability partners on our journey to law school.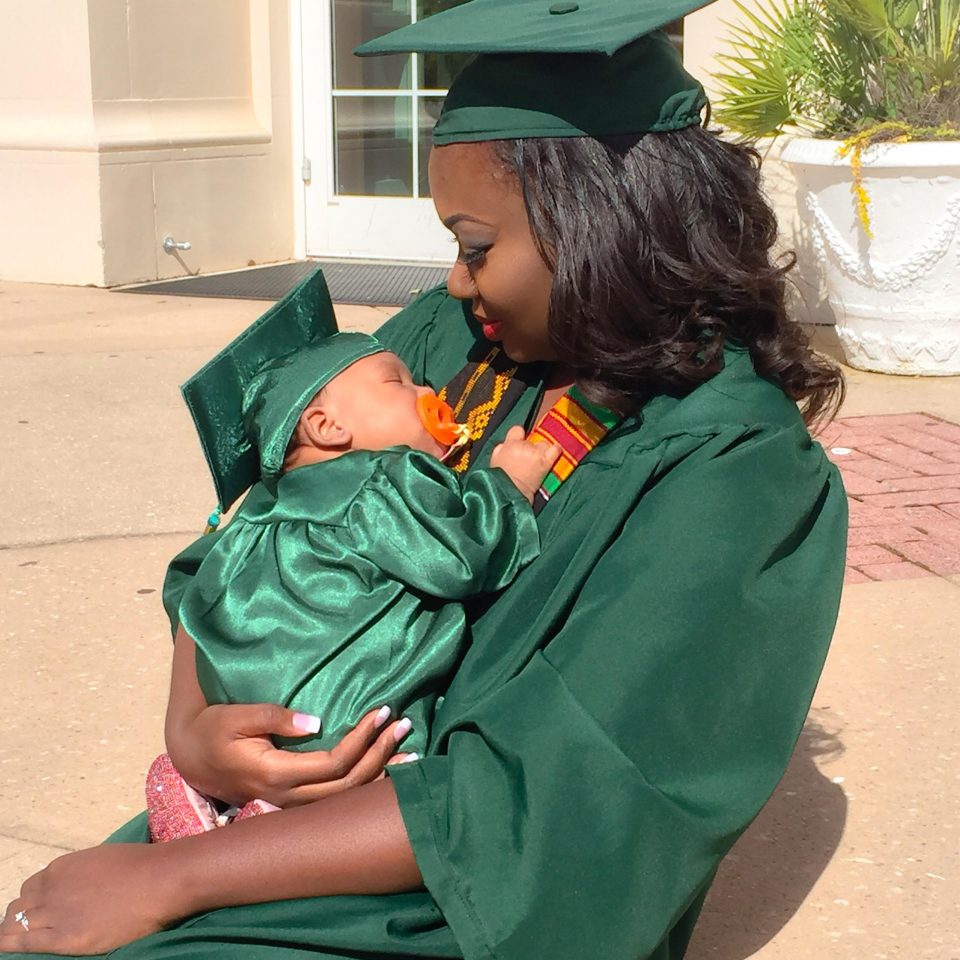 What was a significant cultural or historic event that happened while you were in school, and what do you remember most about it?
Witnessing [Barack] Obama win his second term as President of the United States was a historic event that happened to me. This was so significant to me because I was a woman in leadership at FAMU at the time. I played an important role through my leadership in Student Government Association by making sure students were registered and active voters.
What two classes did you use the most because you enjoyed the instructor and learned something special?

I will never forget Professor King. Post-pregnancy, she would FaceTime me during class time so that I could keep up with assignments while taking care of my newborn. She told me that giving up and falling behind was not an option. Once I arrived back on the hill, she went out of her way to help me stay on track, and that meant a lot to me. She had never met me prior to enrolling in her class, and that speaks volumes about her character. I don't believe I could've ever run across a more caring professor had I not chosen to attend an HBCU.
Jamie Davis was another faculty member that had a positive impact on me. He taught me the value of networking and building great working relationships with my colleagues. He was my go-to person for almost every issue I had. He encouraged me to keep achieving despite all obstacles during my time at FAMU. He went over and beyond the call of duty to ensure his students had the best HBCU experience academically as well as socially.
What is your HBCU homecoming experience like at this point in your life?
I honestly haven't been back to FAMU's homecoming yet. However, this year I will be in attendance, and I am blessed to be afforded the opportunity to speak at an empowerment event. I am also looking forward to releasing my T-shirt line, Tia Vs. Fancy Cash brand.

Where do you see yourself in the next five years? Where will you vacation?
In the next five years, I see myself preparing for my first major political campaign. I want to be the first African America female to be elected as state attorney for Florida's Fourth Judicial Circuit. After winning my election, I would love to kick my feet up and celebrate in the Maldives.
What did your HBCU teach you about succeeding and competing in the world?
FAMU has taught me the power of networking and genuine relationships. One quote that has always stuck with me is "Piss poor preparation equals piss poor performance." That is something I always tell myself. I always give 110 percent and make sure that I'm setting myself apart from other individuals.