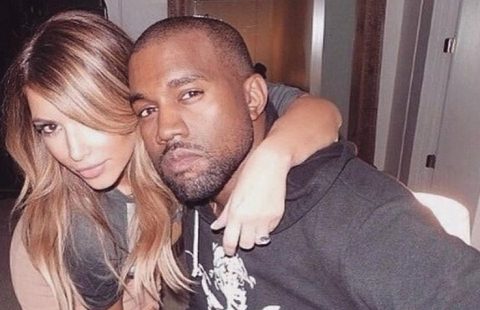 Kanye West still watches porn.
The 41-year-old rapper may have two daughters — North, 5, and Chicago, 7 months — and be married to Kim Kardashian West, but he admits that being a father and husband hasn't altered his views on women and he still watches ladies stripping on the web.
The "Bound 2" hitmaker made that revelation during an appearance on "Jimmy Kimmel Live!" When asked if becoming a father to girls had changed his views on women, he replied: "Nah, I still look at Pornhub. Blacked is my favorite category. What's the point of being Kanye West if you can't let's break down the porn categories? A lot of Black on White, obviously."
Kanye has been very open about his mental health issues recently, admitted he has Bipolar disorder and has thought about suicide in the past. He thinks it's important that he shares his battles with the rest of the world to encourage people to seek help.
He explained: "I think it's important for us to have open conversations about mental health — especially with me being Black. Because we never had therapists in the Black community. We never approached taking a medication."
The "Only One" singer had his "first complete blackout" at the age of 5, but he thinks it's a good thing that his mother Donda didn't medicate him growing up.
Kanye, who also has a 2-year-old son Saint with his wife Kim, said: "I think it's good that when I had my first complete blackout at age 5, my mom didn't fully medicate me. Because I might have never been 'Ye.
"And there are times where at least I'm happy that I know, I'm Bipolar. Like even like for this interview, I knew I wanted to stay in a calm state."