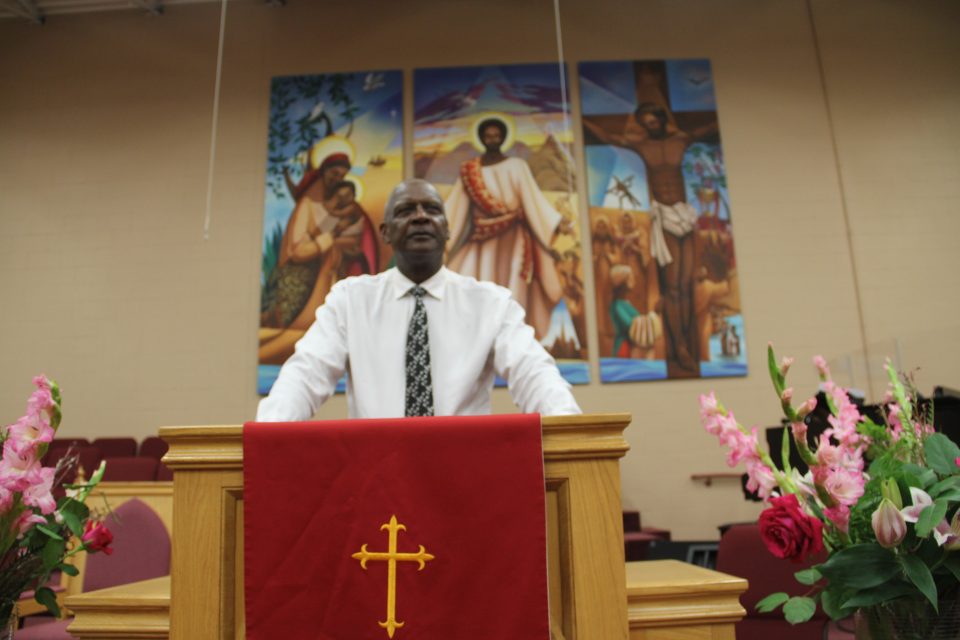 The heat of summer extends beyond weather in the Minneapolis and St. Paul area. In the past two years, the Twin Cities have been rocked by police shootings of unarmed Black men.
In July 2016, the area gained national attention after Philando Castile was shot and killed by police officer Jeronimo Yanez. Yanez was charged with three felonies, but was acquitted of all charges. The cities erupted in protests.
In July 2018, the Twin Cities experienced another tragedy when Thurman Blevins was shot and killed by two White police officers. Neither officer was charged. The cities erupted in more protests, as the issues of race and class were placed in the forefront.
With the tension still roiling the Black communities of the Twin Cities, the Rev. Albert Gallmon has worked to bring calm and spiritual guidance to the troubling situations that have occurred.
The leader of Fellowship Missionary Baptist Church in Minneapolis, Gallmon spoke with our publication to share his thoughts on providing spiritual guidance as Minneapolis endures racial strife.
The Twin Cities have been on edge since the fatal shooting of Philando Castile, and now, Thurman Blevins. From your point of view, what is the current emotional climate of the community?
In the community, what we're finding is that we're having some separation between generations. With this last incident that happened with the police shooting, we saw a huge divide between some of the elders of the community and some of the younger members of the community, which is beginning to hurt us a bit. Once people find out that we can be divided, we'll have no hope and no ability to pull ourselves up. We must stick together. So somehow, some way, we must bring that divide together.
What is causing the divide?
The younger generation does not feel that the older generation has worked on their behalf in the community. We hear words like "poverty pimps." And they ask, "What has the church done?" "What is the church community doing?" I think we just need to sit down and communicate together and discuss how strong we are together versus being apart.  When we ask for respect for the chief of police, one of the individuals that tweeted back said, "respect is earned." And in our tradition, respect was given not earned. There is a thinking that respect has to be earned as it relates to our chief of police. He hasn't been on the job for a year and so my call has been to give him all the respect that he needs. He has been forthright and transparent.
How has the church helped to heal the community?
The first act that the church and clergy have to do is ask people to pray, to seek their God for some type of peace and spiritual clarity. The first thing I did was ask for us all to pray together. For some, they want more than just prayer and I can understand that. But what keeps us at peace allows us that faith that things are going to work out. I believe the church always provided that in the community.
There are major corporations in the Twin Cities. Do you think those corporations have done enough to give back to the community? 
There could be some disagreement, but from what I know, those corporations give a lot to the community. We have General Mills, 3M, the Minneapolis Foundation, the Kellogg's Foundation, St. Paul Foundation, Target and Best Buy. If you check the record, you'll see that they give. Some would say they don't give enough, but they give a lot to this community.  I always back away from the idea that they're not doing enough. Perhaps they could do more, but they are doing a lot.
What do you say to a community which has endured so much pain?
I think we always have to remember how bad it was. And that helps us to know that we can get through this. When I look at race relations in Minnesota, it has a long way to go. But it's not as bad as when I grew up in the South. There are many places in the South where I couldn't go and still can't go and feel safe. Twin Cities is a place where I believe African Americans flow very freely and without threat [to their lives].