Toni Braxton clowned for her horrible Aretha Franklin tribute
Immediately after arguably the most beloved soul singer of all time had died, heartfelt tributes began flooding social media in waves for Aretha Franklin.
The indisputable Queen of Soul's impact on music spans generations and reached around the globe. Singer Toni Braxton was just one of the multitude of admirers who wanted to pay homage to Franklin's everlasting and transcendent legacy. But something went terribly wrong when she tried to spell the names of her photo with the music legend.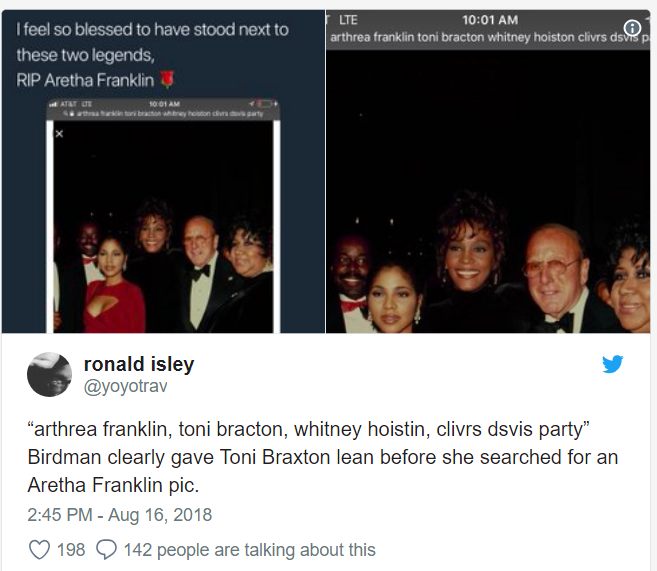 Braxton posted a photo of herself, Franklin, the late legendary Whitney Houston and music mogul Clive Davis. However, as you can see in the photo, the names were mutilated.
Unfortunately for Braxton, she spelled those names horribly wrong despite auto-correct and Google as possible guides. In fact, Braxton even fumbled over the spelling of her own name. And, of course, the world let her know about it.
Fans wanted to know if she was falling asleep while she typed or if her fiancé, Birdman, posted the tribute on her behalf.
Check out the laughter derived from Braxton's flagrant gaffe that gave the world a much-needed reprieve from our collective sorrow over the loss of a tremendous singer and person in Aretha Franklin.