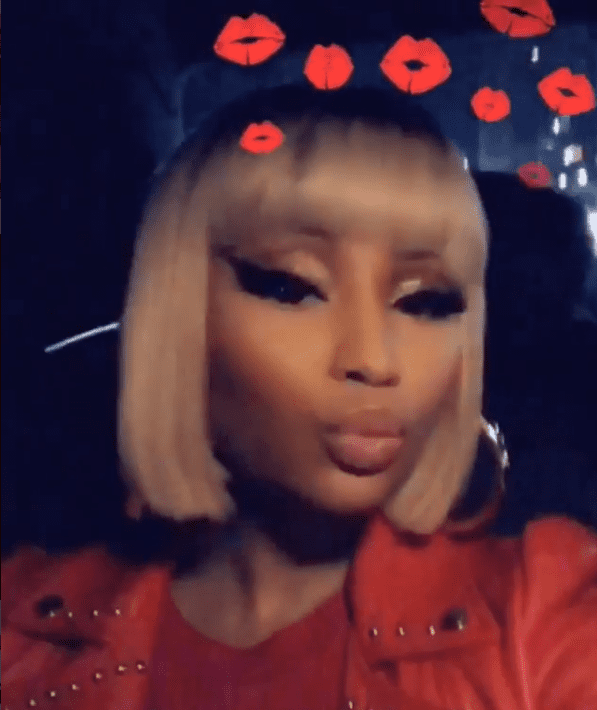 You may want to hide the women and children and board up the windows. Nicki Minaj may soon have another volcanic eruption that spews hot lava-like hate in the form of a Twitter tirade.
Minaj's upcoming tour's ticket sales are so abysmal that promoters and the rapper decided to cancel the entire North American leg of her NickiHndrxx tour, which was due to start next month with rapper Future, the New York Post reports.
Just last week, Minaj unleashed a stream of vulgarities when her latest album debuted at No. 2 behind Kylie Jenner's boyfriend Travis Scott with only 200,000 sales, which was a colossal disappointment and humiliating for the self-proclaimed queen of rap.
According to the New York Post's "Page Six" column, this has the Queens-bred lyricist is "spiraling out of control."
Minaj has been on a strange rage the past couple of weeks. She has had it out with ex-boyfriends Safaree Samuels and Meek Mills in prolonged Twitter beefs over their relationships. She blamed Scott and girlfriend Kylie Jenner for stacking the deck against her to claim the No. 1 spot on the Billboard album sales chart.  She also got pummeled into the ground for comparing herself to the venerated Harriet Tubman and Rosa Parks — and then told everyone "f— you" when they didn't agree with putting her alongside those giants of history.
"Nicki has gone off the rails," an insider snitched to "Page Six." "She can't take it that she sold less records than Cardi B in her first week; she can't take it that Travis beat her to No. 1. Her ticket sales for her tour are in the toilet, and it's making her even more crazy."
Minaj may need to go somewhere and put ice on her bruised ego and dress up her gaping emotional wounds after Live Nation reported her shocking ticket sales.
"Nicki's tour could be the most disappointing ticket sales of the year for any artist," a Live Nation source told the tabloid newspaper. "These are big arenas with up to 20,000 capacities. Sales for opening night in Baltimore is 2,000, L.A. is 3,400, New Orleans 1,000, Denver 1,300, Chicago 3,900. Even her hometown Brooklyn is only 5,050." 
According to reports, Nicki Minaj will be announcing new North American dates to kick off in May 2019.
Do you think Minaj is headed for the type of emotional collapse that befell former superstar rapper Kanye West? Or do you think Minaj is already having a breakdown?