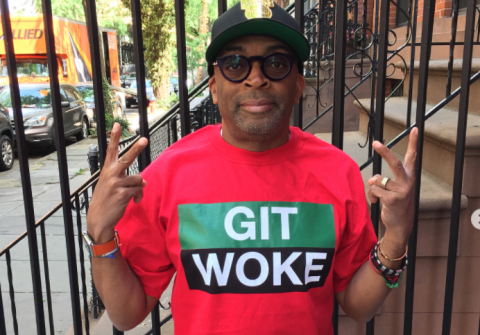 Spike Lee has directed a music video for Prince's previously unreleased track "Mary Don't You Weep."
The song features during the end credits of Spike's latest movie, BlacKkKlansman, and Spike has decided to create a video that features scenes and stills from the film.
The video includes real-life hero Ron Stallworth — who is played by actor John David Washington — fighting for civil rights, and Topher Grace as the former Ku Klux Klan grand wizard David Duke.
It ends with a photo of Lee — who directed the singer's "Money Don't Matter 2 Night" video in 1992 — and Prince sitting courtside at a basketball game in 1998.
Meanwhile, the legendary director previously revealed how Prince's unreleased track came to feature in his movie.
"I knew that I needed an end-credits song. I've become very close with [Prince estate adviser] Troy Carter, one of the executives at Spotify," he said. "So I invited Troy to a private screening. And he said, 'Spike, I got the song.' And that was 'Mary Don't You Weep,' which had been recorded on a cassette in the mid-'80s."
Lee, 61, believes the song is the perfect fit for his movie.
"Prince wanted me to have that song. I don't care what nobody says. My brother Prince wanted me to have that song. For this film. There's no other explanation to me." he said. "This cassette is in the back of the vaults. In Paisley Park. And all of a sudden, out of nowhere, it's discovered? Nuh-uh. That ain't [an] accident."