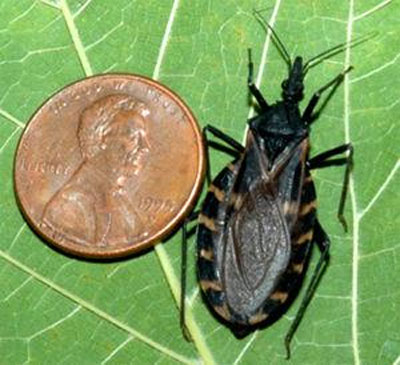 Almost two years after rolling out first told readers about a deadly disease spread by an insect, public health officials are declaring that the problem has gotten worse.
The Chagas disease — also known as American trypanosomiasis — is a potentially life-threatening illness spread by insects known as triatomine bugs. Also known as kissing bugs, assassin bugs, cone-nosed bugs, and reduviid bugs, many species of the insects are prevalent in the Southeast section of the United States.
Originally found in Latin America, the bug has spread through migration to the U.S. and Caribbean. If one of these insects bites you, there is a chance it may pass on a parasite, known as Trypanosoma cruzi, into the bloodstream.
The bug normally bites a victim around the lips, which is where the name "kissing bug" derives. Once this parasite enters the bloodstream, it can cause a host of issues, ranging from gastrointestinal problems to an enlarged heart. It also can cause heart failure, severely altered heart rhythm, heart attack, an enlarged esophagus and an enlarged colon.
The disease can be spread by contact with the droppings of the bug or coming in contact with membranes, such as the eye, when a person rubs his or her face. The bug also may leave droppings in the bedding of family pets. Infection is also possible through blood transfusions, organ transplants, and during pregnancy from mother to baby.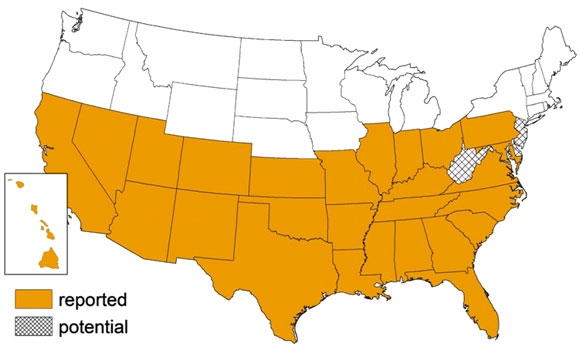 So far, 27 states have reported cases, including Florida, Louisiana, Texas, Arizona, California, and Pennsylvania. The situation has spread so quickly that the American Heart Association has issued a statement to the public and medical practitioners. The AHA states that as many as 300,000 Americans are now infected with the disease and more must be done to identify the symptoms before the condition worsens.
The symptoms of infection are sometimes confused with the onset of HIV. An individual can often experience fever, fatigue, body aches, headaches, rash, loss of appetite, diarrhea, and vomiting. Like HIV, the Chagas infection can lay dormant for years, and the victim may be unaware they have the virus.
According to Peter J. Hotez, M.D., Ph.D., dean of the National School of Tropical Medicine at Baylor College of Medicine in Houston, Chagas disease also shares these features with AIDS:
-Both diseases carry a significant stigma. In the U.S., undocumented workers infected with the Chagas disease may not seek treatment due to a fear of deportation.
-Both diseases are treated with drugs that are in short supply.
-Both diseases are treated with expensive drugs.
-A lack of access to medical care complicates both the Chagas and AIDS epidemics.