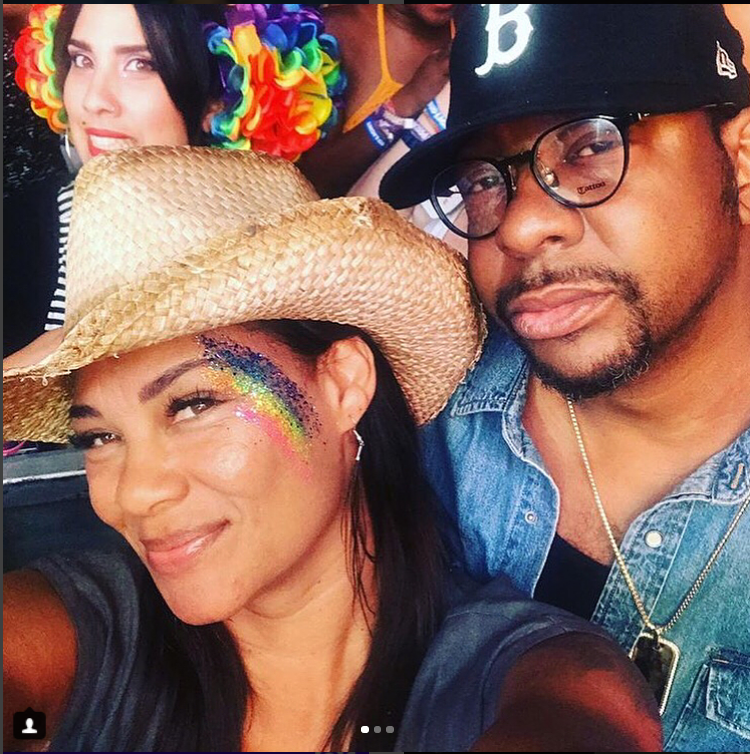 It looks like Janet Jackson is not the only person disputing the accounts in the ratings bonanza miniseries "The Bobby Brown Story."
Bobby Brown's sister went on a long social media tirade regarding BET's two-part miniseries, calling it "fake" and describing Brown's current wife as an "evil" woman who mistreated Brown's daughter, the late Bobbi Kristina.
Leolah Brown Muhammad, 54, called the Bobby Brown biopic as "THE FAKEST MOVIE I EVER SEEN [sic]!" on Facebook.
The two-part series, which aired Tuesday and Wednesday, took fans deep into the "Every Little Step" singer's life, including his alleged sexual dalliances with Janet Jackson to his bouts with drug addiction with his ex-wife Whitney Houston, and his courtship with his current wife Alicia Etheredge, whom he married in 2012.
Brown Muhammad vehemently opposes how Bobby's wife is portrayed, saying, "THAT IS NOT ALICIA!."
"Paleeeeeeeez! Spare me that laugh! Such a liar! I'm wondering what is the motive for all this? I read well though … and trust I'm not dumb! Listen, Alicia if you think for one minute that you are going to kill my brother and get away with it guess what? All I can say is you better stay prayed up!" Brown Muhammad continued.
Brown Muhammad also went on to say that Etheredge, who shares children Cassius and Bodhi with Brown, hasn't been nice to Brown's family.
"Bobby why did you let Alicia lie like that in that movie and say she welcomed your whole family into her life!!!???"
"And this bitch literally without a little exaggeration hates for absolutely no reason every single person that carries your blood!!!!??? Aaaaaaand she wouldn't even allow you to give your own mother $17.00 dam dollars to pay for your mothers [sic] medicine she needed at the dam pharmacy?!" Brown Muhammad wrote.
"Are you kidding me! Hell no I'm not shutting up! You know this bitch turns her nose up at any and every damn body that dam knows you."
"Family first!! Bobby why are you all lying for her!???? She's evil! You are sleeping with the devil!" Brown Muhammad added.
Finally, Brown Muhammad accuses Brown's current wife of mistreating Bobbi Kristina.
"Yes she did hate her because EVERY SINGLE TIME She wanted to spend time with her father after her mother passed. Alicia would not let it happen without her there!" Brown Muhammad said after a fan wrote, "This movie is full of s— Krissy hates Alicia."
Bobby Brown did not respond to the media's requests for elaboration or clarification of her statements on FB.