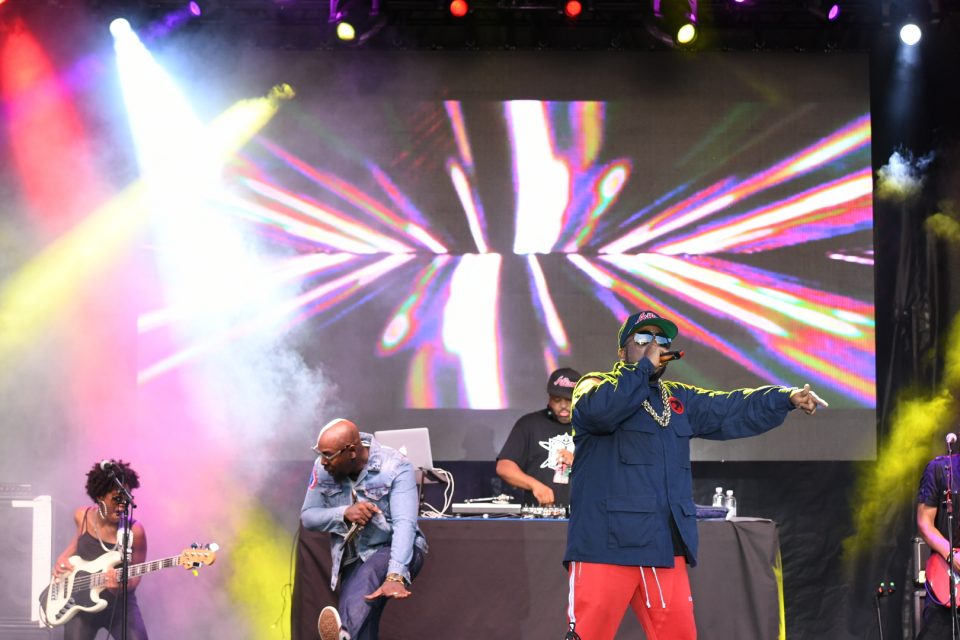 Big Boi hit the stage wearing his signature General Patton military jacket, aviator sunglasses, a dookie rope gold chain and a baseball cap. The veteran wordsmith took no time getting into the mix.
He immediately ripped through the song catalogue from his group Outkast, including "Rosa Parks" and "So Fresh, So Clean," among others, before launching into new hits like "In the South" from his latest album Boomiverse.
He performed with a live band, elevating the sounds and vibe. The band consisted of four musicians, three singers and a DJ. The horns blasted during songs like "SpottieOttieDopaliscious," a fan favorite. The bass kept the people dancing the entire show. The psychedelic art on the LED screen projected bright colors and animated symbols.
His longtime musical collaborator Sleepy Brown, a producer of the Dungeon Family, was an awesome hype man during the set, keeping the crowd's energy up for the entire show.
The last time Big Boi performed at One Musicfest was in 2016 for the Dungeon Family reunion. The entire crew performed, minus a few members. That year, the elusive Andre 3000 hit the stage to the delight of fans. The performance was historic because it was the first time they had performed together in more than a decade.
The love for Big Boi was evident from the audience's reactions. The city holds its native son in high regard for his contributions and accolades achieved during his 20-year musical career and as a businessman.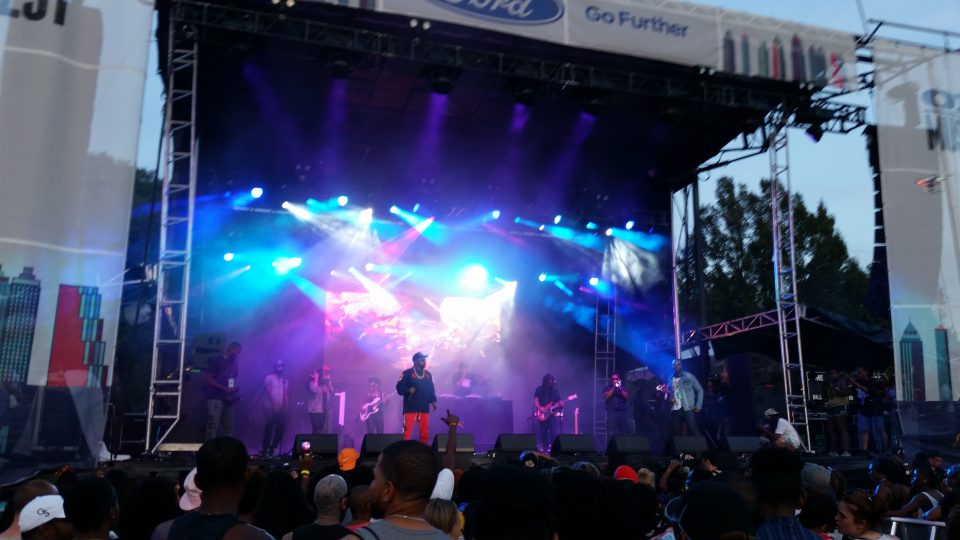 The wordsmith kicked back into new songs from Boomiverse, playing "Chocolate" and late summer release "All Night." As the set came to an end, he gave the people a few more classics like "Players Ball" and "Elevators."
Ted Williams of Savannah, Georgia, and Frankie Jackson, of Nashville, Tennessee, both drove four hours to meet up for the festival. Since they don't have shows like ONE Musicfest back home, attending the annual event has become a tradition for them.
"Big Boi is my favorite," Williams said. "Everyone loves Andre 3000."
"Like me," Jackson chimed in.
"It's because Big Boi was the brains behind the group and still makes solo albums," Williams retorted.
They could agree on one thing: the festival was worth the drive.
In the final analysis, Big Boi performed one of the strongest sets on Sunday at ONE Musicfest, leaving all feeling so fresh and so clean.
Church!