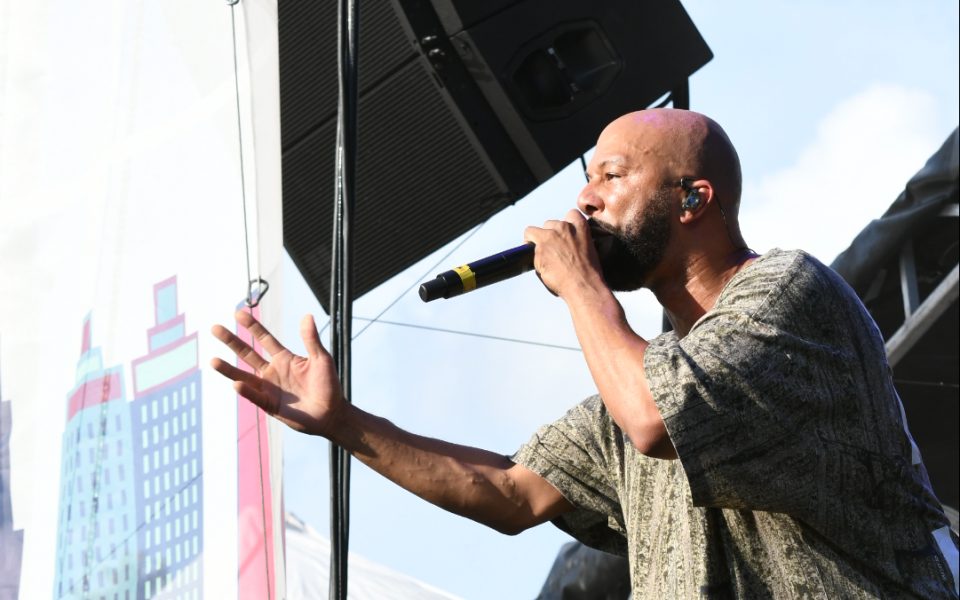 August Greene — a hybrid of hip-hop and contemporary jazz featuring rapper Common, jazz pianist Robert Glasper and drummer Karriem Riggins — made their ONE Musicfest debut on Sunday, Sept. 9, in Atlanta. The musicians shared a long working relationship before joining forces and releasing their self-titled debut album on March 9. 
They are not a braggadocious bunch but rather artists who take their craft seriously and understand the power in messaging. That was evident from the start of their 40-minute set.
The trio kicked off their performance with "Black Kennedy," a song encouraging pride through acquiring knowledge of self. Common raps on the song, "Black Kennedy/royalty with Black identity/leader of the freestyle/I go to penitentiaries."
After "Black Kennedy," Common launched into songs from his solo catalog, including "Go!" followed by "Get 'em High," his collaboration with Kanye West and Talib Kweli. The crowd's reaction signaled their approval.
Black pride flowed from the stage like a wave across the audience. Common paused between songs to address current social issues plaguing the community. He even took a knee in support of blackballed NFL quarterback Colin Kaepernick and raised his fist in the air in solidarity with the embattled football player as members of the audience followed suit.
Stacey Abrams, a candidate in the race to become Georgia's first Black governor, received a special shootout during the performance. "We're here together to celebrate Black excellence," Common said, eliciting cheers from hundreds of fans in the crowd.
At one point, Common, wearing a light green and white Dashiki pantsuit, jumped off the stage and into the crowd, rapping and sending fans into a frenzy. With Alicia Keys' song "You Don't Know My Name" blasting in the background, several fans rushed to the gate separating the crowd from the artist, hoping to touch him, take a picture or simply get closer.
With full control over the crowd, he asked all the ladies to come to the front and ushered one female fan to the stage. During a verbal exchange with her, she told him she was from Ethiopia but lived in Nashville and had traveled to Atlanta to experience the festival.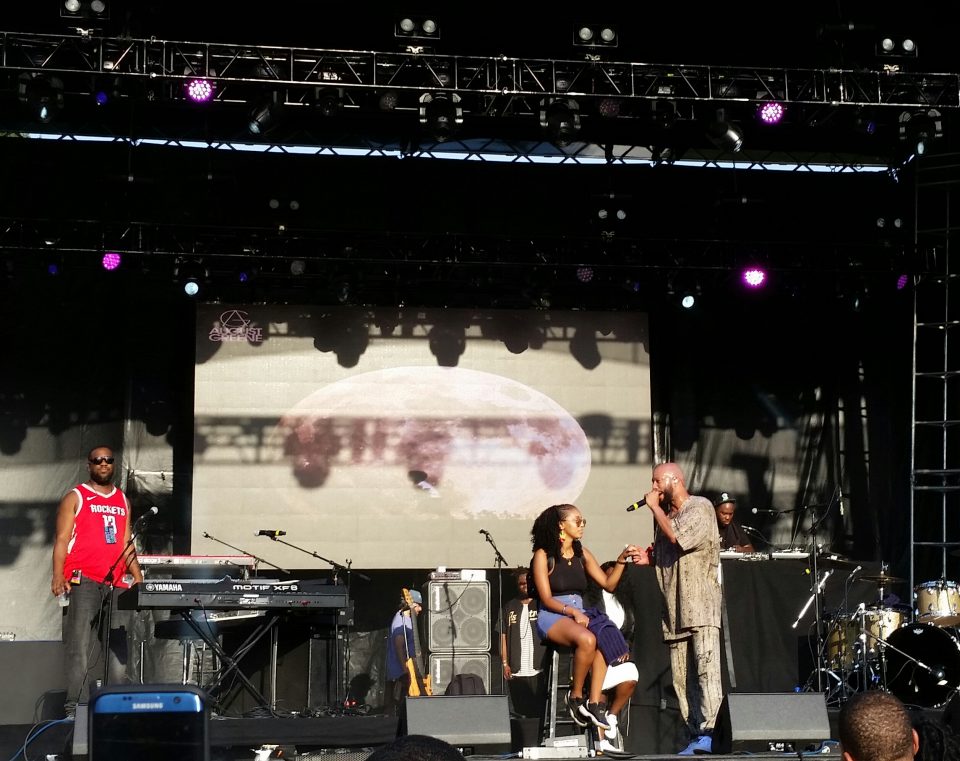 He brought a stool out for her to sit down, gave her a towel and she started wiping the sweat from his head. Looking into her eyes, he held her hand and began to freestyle. She eventually joined in, singing a few choruses as the crowd cheered loudly.
Midway through the set, the audience appeared to embrace August Greene as a collective, listening intently during the group's songs from their album. The project did not do well in terms of sales, so many were hearing their songs for the first time.
Sheryl Wilson, of Smyrna, Georgia, said she had come to hear Common but was impressed by August Greene. "I've been listening to him since college," she said. "I never heard of August Greene, but I will be checking out the album now. This show was great. It was the best for me so far."