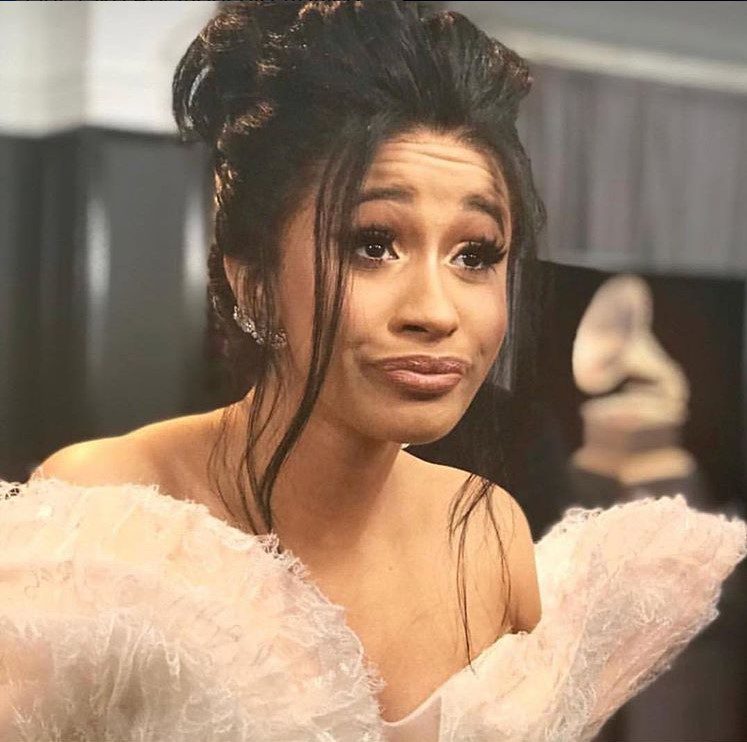 Cardi B continues to do things that will end up giving her hated rival Nicki Minaj a full-fledged nervous breakdown, such as getting a gang of major award nominations — and now putting out new hit music.
The first jolt to Minaj's sensibilities was the news earlier this week that the "Bodak Yellow" lyricist earned eight American Music Awards nominations, which is tied for the most with fellow rapper Drake.
Now comes the news that Cardi B, 25, is going to come out with new music next week, The New York Post reports.
This comes in the aftermath of Cardi B's violent altercation with Nicki Minaj, 35, at the world-famous New York Fashion Week in Manhattan. But the Bronx, New York-bred superstar is dropping a song that has nothing to do with the Pink Barbz of Cash Money Records.
According to the newspaper's Page Six sources, fans can rest assured in knowing that Cardi's is not going to be spitting bars that shoot poison in Minaj's direction. In fact, it seems Cardi has already dusted off her shoulders, popped her collar and mashed on the gas to get her next big bag despite the brawl at Fashion Week.
Cardi B is scheduled to perform at the Global Citizen Festival on Sept. 29. According to sources close to Cardi, the fracas with Nicki has not caused any permanent contamination to her brand.
"Most [in the music world] are not shocked," the source told Page Six. "Cardi's been through much worse . . . Cardi walks the talk."
There are no further details about the rumored new music at press time.