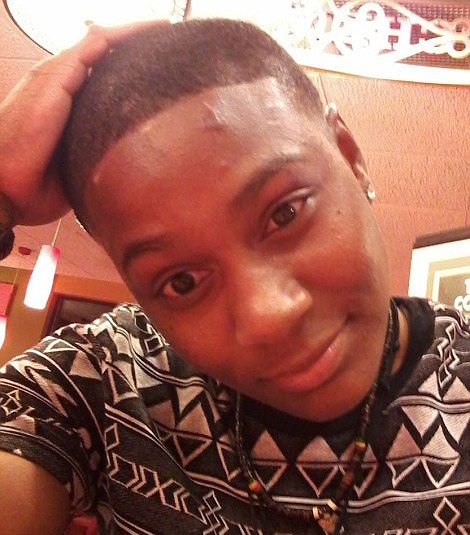 A seemingly normal workday turned into a living nightmare for workers at a Rite Aid distribution warehouse in Aberdeen, Maryland, when police and witnesses say a temp worker named Snochia Moseley, who many considered a "nice person," showed up "looking for a fight."
On Thursday, Sept. 20, Moseley arrived at work, drew a 9MM Glock pistol and began shooting her coworkers in the warehouse parking lot. There was mass confusion as she fired indiscriminately, hitting three people, as she made her way inside the warehouse. Once inside, she continued firing and hit another four co-workers, before turning the gun on herself and firing a bullet into her head.
According to WBAL-News, seven people were shot in total, and three victims died. Harford County Sheriff Jeff Gahler told news media at the scene that Moseley "had reported for her workday as usual, and around 9 a.m. the shooting began, striking victims both outside the business and inside the facility. We do not, at this time, have a motive for this senseless crime."
The Baltimore Sun is reporting that Moseley identified as transgender and reportedly came out to her family in 2016.
In an interview with the newspaper, Moseley's high school friend Toni Coley said, "She wasn't a monster, wasn't an angry person. I just believe this was emotional stress. When she did this, it was her last straw."
Coley said Moseley was considering hormone replacement therapy as part of her transition. In addition, she explained that her friend was under a lot of stress because of traffic violations that were going to end up in court. Coley also revealed that Moseley also had a history of mental health issues and felt alienated because of her sexuality. She said the pair intended to film a documentary about Moseley's struggle as a transgender female.
According to a report published by the FBI, 160 mass shooter incidents occurred between 2000 and 2013. A female shooter was involved in only six, or 11.4 percent, of those incidents, meaning a female mass shooter is rare and a Black female perpetrator is very rare. In the 1980s, the FBI defined mass murderer as someone who "kills four or more people in a single incident (not including himself), typically in a single location."
The FBI and the Office for Victims of Crime — part of the Office of Justice Programs within the U.S. Department of Justice — report that most workplace shootings are carried out by White men against other White men or White females.