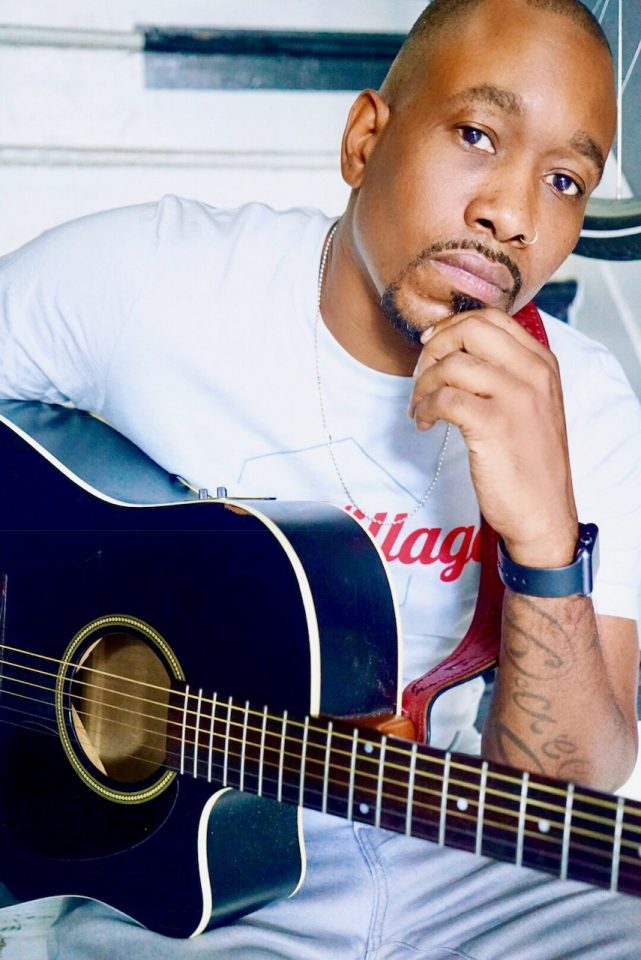 Anthony David is a Grammy-nominated musician who captivates audiences with his voice and acoustic sound. The Savannah native has been a fixture on the scene since the late 1990s. He wrote and managed India Arie before he began to pursue his own musical career as an artist. David joined the independent label Brash and released his debut album, Three Chords and the Truth, in 2004. Since then he has released seven projects, including his new album Hello like Before: The Songs of Bill Withers, which is out now. We caught up with the "4Evermore" singer when he stopped by rolling out studios to discuss his new album and musical inspiration.
How did you get your start in the music industry?
I started in the music game kicking it around Atlanta. I came from Savannah, Georgia, and got involved in the local music scene here. Shout-out to India Arie, Algebra, Avery Sunshine and those who got started in places like the Apache [Cafe]. It grew from there.
How do you describe your sound?
My sound is Neo Soul and R&B. That's basically what it is, but I do mix up a lot of genres. I grew up on some James Taylor and Bill Withers with the acoustic sound. I play a little bit of rock and a little bit of funk. The root of it is that R&B.
How do you stay motivated with your music?
There is always something to talk about. The world evolves and moves, and I get inspiration from life. I see something, I have to talk about it, have to put it in my music form, and that's it. In particular with this album, I am inspired by Bill Withers. I'm using his inspiration. I'm looking through his old materials and seeing that it's still relevant.
What was it like to pull from Bill Withers collection of music for your album?
I was always inspired by his music. He's got those songs like "Lovely Day" and "Grandma's Hands."  Everyone knows these, and they go across generations. That was just something from the jump I was always inspired by. It was always the plan to revisit his music and breathe some new life into it and let new generations know about it.
Tell me about your new album Hello Like Before and how you're feeling?
Hello Like Before came out last night midnight [Friday, Sept. 21]. I'm feeling really good. I am very proud of the project. Shout-out to my guy Eddie Gypsy Stokes, he produced it. He actually got me started in music. We worked on it, and my band, The Do-Gooders, we were able to get together, lay the tracks, and in the next couple of days I was recording the vocals, and it came together like that. I think it's a fitting tribute to a great artist like Bill Withers, and I hope he likes it, and I hope you all like it as well.
Tell me about your current tour.
I'm always on tour. That's the life of a musician and an entertainer. We're doing a show with Gregory Porter and Avery Sunshine this Saturday [Sept. 22] at Mable House Barnes Amphitheater. Then I'm going up to New York to do Le Poisson Rouge this Sunday [Sept. 23]. I am hitting eastern Europe later in October. I'm just traveling and spreading this thing.
Click here to watch the full video interview with Anthony David.