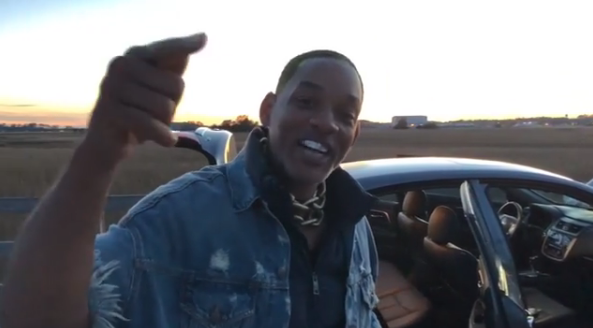 Will Smith is set to bungee jump out of a helicopter to mark his 50th birthday.
The "Fresh Prince of Bel-Air" star is set to mark his milestone birthday in a unique way, bungee jumping out of a helicopter over the Grand Canyon and the whole thing will be streamed live on Smith's YouTube channel at 5:45 p.m. EST on September 25.
It will form part of the YouTube Original special "Will Smith: The Jump" and top YouTubers Yes Theory, who challenged Smith to the jump in March, are also set to be onsite to be part of this special experience.
Smith is set to jump out of the helicopter on top of a smaller gorge on the Navajo Nation, which is towards the east of the national park. They had to get permission from a local tribe before being able to jump.
The tribe's Grand Canyon Resort Corporation insists that any event which takes place must be respectful of Hualapai culture.
CEO Colin McBeath said in a statement, "Our Tribal Council would need to approve any proposal, and that's a high bar. We want to protect the canyon and the businesses we have worked so hard to establish and grow."
Earlier this month, Smith posted a video of the first ever bungee jump he did back in 2017 over Victoria Falls in Zimbabwe. In preparation for his Grand Canyon stunt, Smith shared the video of the jump and can be heard saying in the clip, "This is gonna be a cool shot. I've been wanting to do this for 20 years. That was fantastic!"