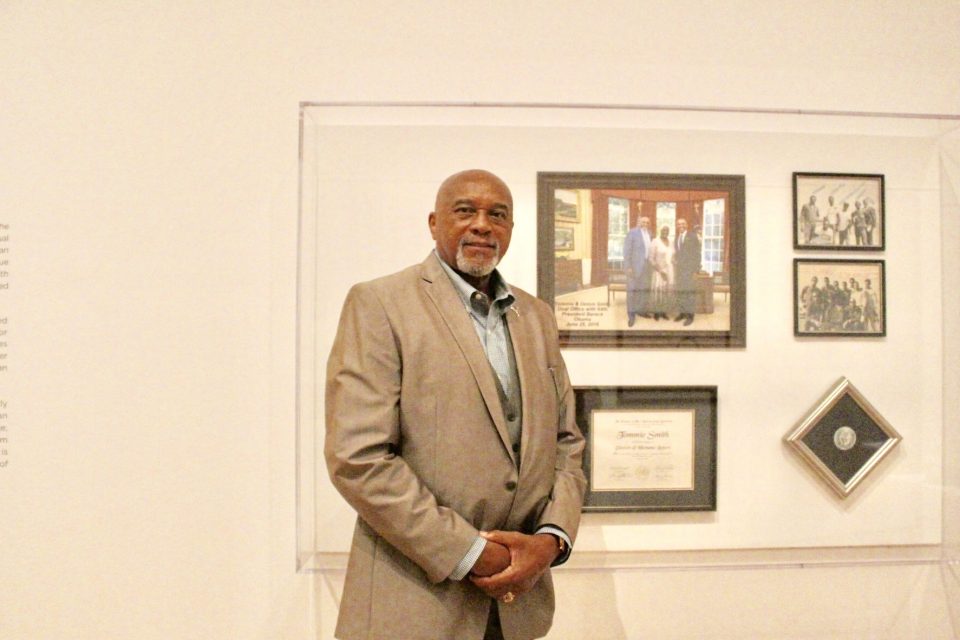 Decades before Colin Kaepernick took a knee, Olympians Tommie Smith and John Carlos made a powerful protest in front of the world at the 1968 Summer Olympic Games in Mexico. Smith had just won the gold medal and Carlos the bronze medal in the 200-meter sprint. The two athletes took to the podium and powerfully raised their clenched fists. The gesture was a silent protest against racial injustice and human rights abuses people were facing during that time.
Today conceptual artist Glenn Kaino is celebrating the 50th anniversary of Smith's protest with his new exhibition "With Drawn Arms." A time capsule collection of sculptural installations, drawings, excerpts from a documentary film and more can be found in the lobby and on the second floor of the Anne Cox Chambers Wing of the High Museum of Art in Atlanta.
It all began when the Los Angeles–based artist was introduced to Smith through an act of fate. A friend introduced Kaino to the Olympian, and they began to work together in 2013 on the multiyear installation.
"The image of Tommie's silent protest on the victory stand has become an iconic symbol of resistance and unity for generations," said Kaino. "Our goal with this project is to ensure that Tommie's message resonates for years to come.
I had a chance to preview the"With Drawn Arms" exhibit, which was created for viewers to study and understand the power of the protest.
One of the most dynamic pieces of the exhibit is the centerpiece installation, "The Bridge." It is a 100-foot-long serpentine sculpture suspended from the ceiling. The installation is made from gold-painted casts of Smith's arm. "The Bridge" is a representation of the connection from the past to the present.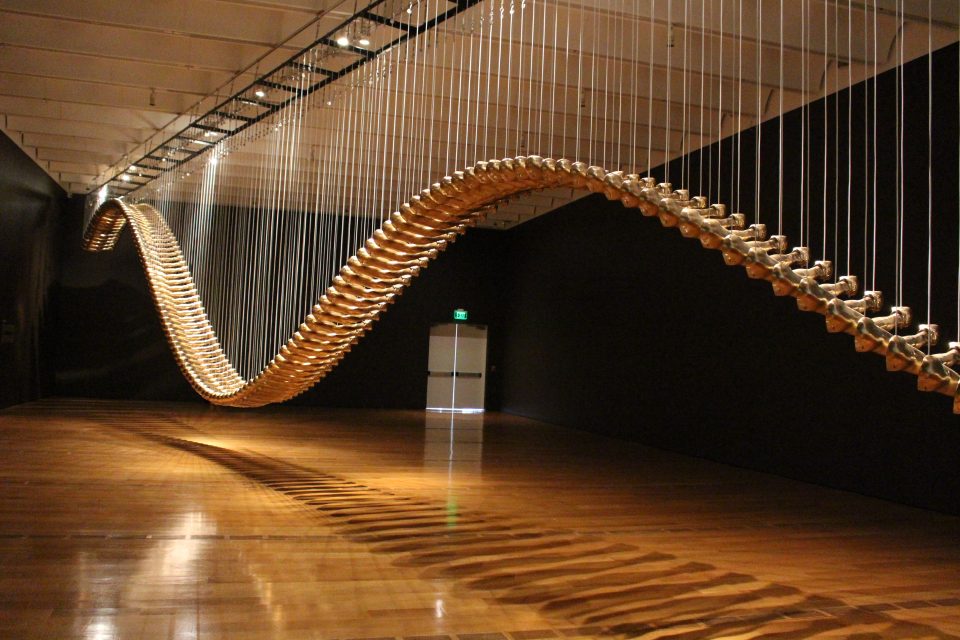 Smith shares that he was astounded when he first stepped into the room that houses the breathtaking installation. "I really didn't know where it was going when they cast my arm some years ago in Los Angeles," he said. "What it has turned into now is a fascinating piece of art."
The exhibition also features archival objects from Smith's personal collection in his home.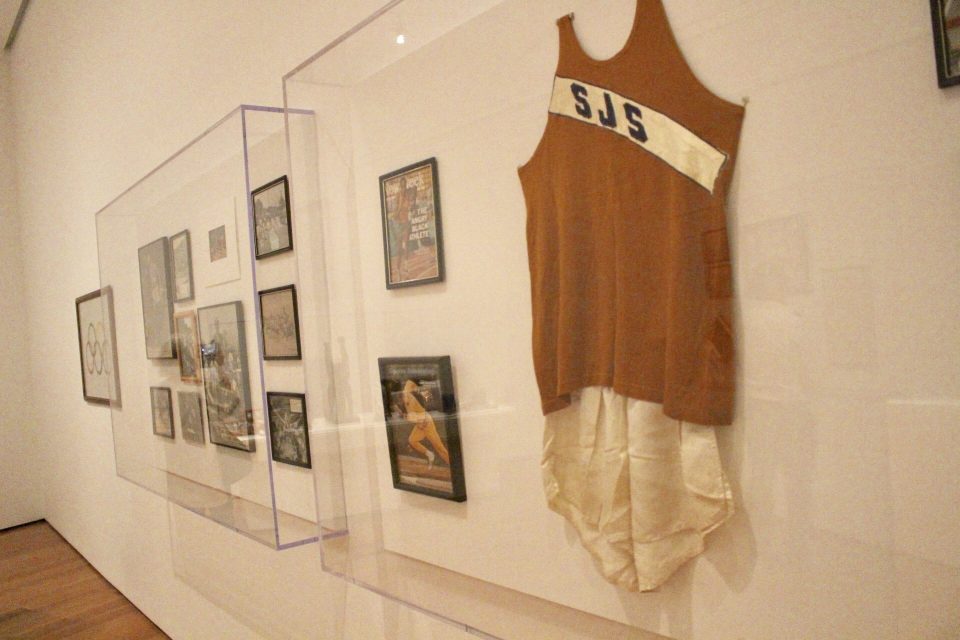 The "With Drawn Arms" exhibit is a must-see experience that captures the stance for justice in the past and juxtaposes it with the present. The exhibit, which opened Saturday, Sept. 29, will run through Feb. 3, 2019
Exhibit: "With Drawn Arms"
Dates: Saturday, Sept. 29, 2018 – Sunday, Feb. 3, 2019
Venue: High Museum of Art, 280 W. Peachtree St. NE
Location: Atlanta