Sen. Cory Booker explains how to defeat voter suppression and discrimination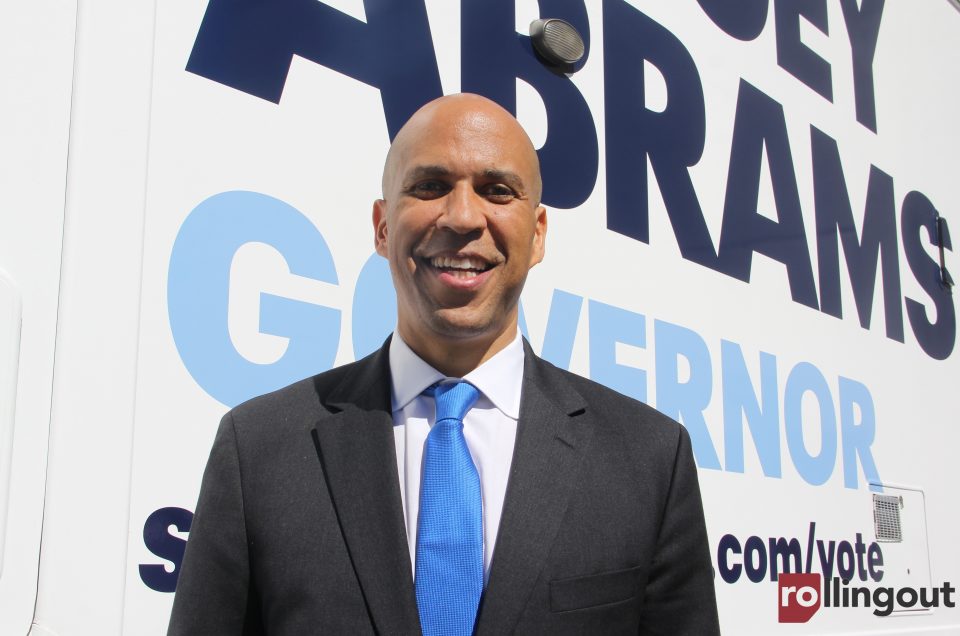 The 2018 election continues to be marred by overt acts of voter suppression. In Georgia, the gubernatorial race between Stacey Abrams and Brian Kemp has made national headlines due to claims that Kemp continues to find ways to suppress the Black vote.
By serving as Secretary of State while running for governor, Kemp oversees the election. He's used his position of power to prevent thousands of minorities from voting by rejecting over 53,000 voter registrations, tossing out tens of thousands of absentee ballots and purging voter rolls.
Several weeks before the Nov. 6 election, Sen. Cory Booker made a stop in Atlanta to stump for Abrams. Booker took a moment to share his thoughts on voter suppression with rolling out.
Georgia has garnered the nation's attention when it comes to the November election. What were your initial thoughts when you heard about the blatant forms of voter suppression?
I'm stunned that there are people who think the only way to win elections is to prevent people from voting. We are not a totalitarian state. We're not like some nations that try to suppress the opposition. We are a free country and elections should be that way. I'm appalled that tactics are being used to try to prevent people from voting. But the only way to change that is to vote. You can't complain about it, you have to vote about it. You can't sit on the sidelines.
How can voters combat voter suppression and discrimination when it comes to voting?
Voting early is a way to lock in your vote. Thousands of people plan on voting, but some things come up during Election Day and they aren't able to vote. Voting early builds momentum, and creates energy. It really helps us to get things done. You can change the outcome of an election by voting early.
What will be the most significant change if the Democrats win the Senate?
Our democracy was designed to have checks and balances. We have a president who controls the White House, House and Senate. He was also able to swing the balance of the Supreme Court. There is no healthy checks and balances on the current president. The best thing for the Senate to do is to provide checks and balances and force this president to work with people on the other side of the aisle. I believe in this country. We need everybody. When we're working together, that's when we're at our best.