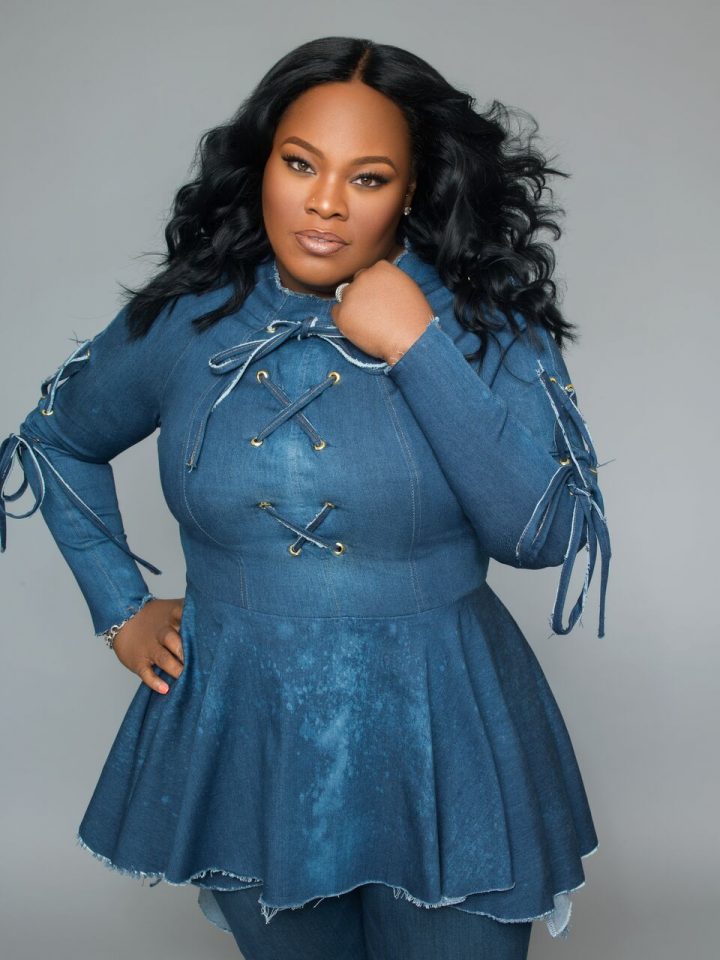 Tasha Cobbs Leonard is one of the most prolific gospel artists of our time. While promoting her Revival tour, which kicks off on November 1 in Atlanta, she stopped by rolling out to discuss her tour, new live album and her new eyewear line, Fritz Eyewear.  She also acknowledged her excitement over hearing her song "You Know My Name" has been nominated for a Grammy, best gospel performance/song. Cobbs Leonard is especially excited because she collaborated with a writer from South Africa.
"To merge different sounds from different cultures is amazing and it shows how God made us different on purpose. I believe that instead of looking at each other through our differences, there is an opportunity to realize we can't live without one another," Cobbs Leonard said.
Not only is she a heavy hitter in the international gospel world, but she has a large fan base that includes urban music listeners, as well. Much like her mentors, CeCe Winans and Yolanda Adams, Cobbs Leonard has taken the opportunity to collaborate musically with mainstream artists. Last year, Cobbs Leonard received backlash after adding Nicki Minaj as a feature on her "I'm Getting Ready" single. The single released in 2017 remains at the top of the gospel charts.
"What people don't know is that Nicki and I have a relationship and it started years ago," Cobbs Leonard explained. "People see others in the spotlight and they often don't know the whole story about them. The truth is that Nicki grew up in the church, her Mom is a minister, she has a relationship with God. She reached out to me on Twitter after hearing me sing "Break Every Chain." We started talking back and forth and that's how that collaboration happened."
Cobbs Leonard says she spoke with Minaj just a few days ago but instead of focusing on the mean words exchanged between Minaj and Cardi B in their recent social media feud, she chose to focus on the end result. She said, "If you'll notice even after they did all they did on Instagram, Nicki chose to squash everything and focus on positivity, and so did Cardi. What matters is they both made the right decision and showed women they can have differences and end on a positive note. My prayer is that they continue to let it go."
"Many times, it's tricky with women. The enemy attacks women and keeps them fighting because they know that women are the backbone of most businesses. It's our job to be responsible for our actions and our words and realize how much influence we truly have," Cobbs Leonard added.
While she realizes many other gospel artists or influencers may shy away from collaborating with urban or pop artists, she feels her mandate is to do the opposite.
She revealed, "The Bible tells us to go into the hedges and highways and compel them to come to Jesus. It doesn't say for us to save them; it says for us to compel them. It's my responsibility to walk upright and let my relationship with him compel others; it's not our responsibility to save them, or stay away from them. We are we are supposed to go to them and lead by example."