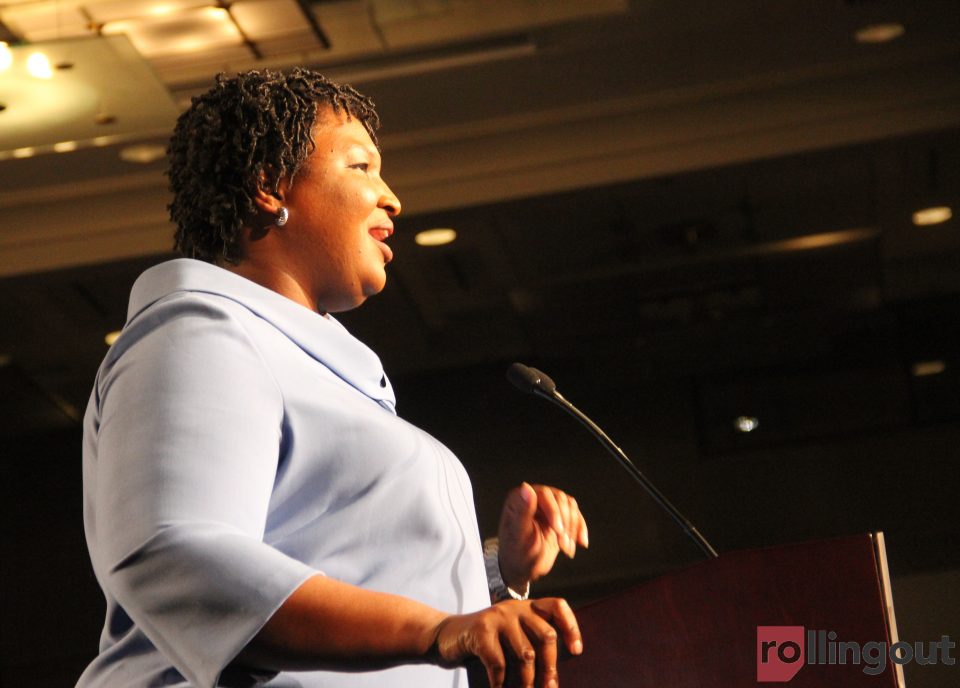 Hundreds of fans, volunteers and politicians packed the Hyatt Regency in downtown Atlanta late into the night on Tuesday, Nov. 6, hoping to witness Stacey Abrams make history by becoming the first Black female governor in America.
However, the night ended without anyone being declared the new governor of Georgia.
Republican Brian Kemp held a significant lead over Abrams for most of the night. But as votes from the metro Atlanta area were tallied, Abrams cut Kemp's lead, and the night ended with her down by less than 100,000 votes.
Georgia is a red state, and Abrams, a Democrat and former state representative, faced an uphill battle from the start to win the gubernatorial election. While metro Atlanta and some areas in the southwestern part of Georgia usually vote Democrat, the majority of rural areas in the state have voted Republican in the last decade.
Results were released shortly before 2 a.m. Wednesday, with Abrams receiving 48 percent of the vote, compared to Kemp's 51 percent.
Abrams would not concede, however, claiming that more votes still needed to be counted in the metro Atlanta area. According to the Atlanta Journal-Constitution. 284,000 mail-in ballots need to be counted.
Throughout Election Day, voters across the state of Georgia complained about issues as voting machines failed to work, leading to long lines at polling locations. Moreover, Kemp's own voting machine malfunctioned when he initially tried to vote. The machine eventually worked on his second attempt.
Around 1:45 a.m. Wednesday, Abrams emerged and addressed supporters gathered at the Hyatt Regency for her Election Night watch party and revealed why she would not concede.
"Democracy can only work when we work for it, when we fight for it, and when we demand it," she said. "Votes remain to be counted, and voices are waiting to be heard. We cannot cease until all voices are heard. Some have worked hard to take our votes away. But our vision is clear. We see the finish line."
If neither candidate receives the required number of votes to be declared the winner — 50 percent plus one — a runoff will be held Dec. 4.