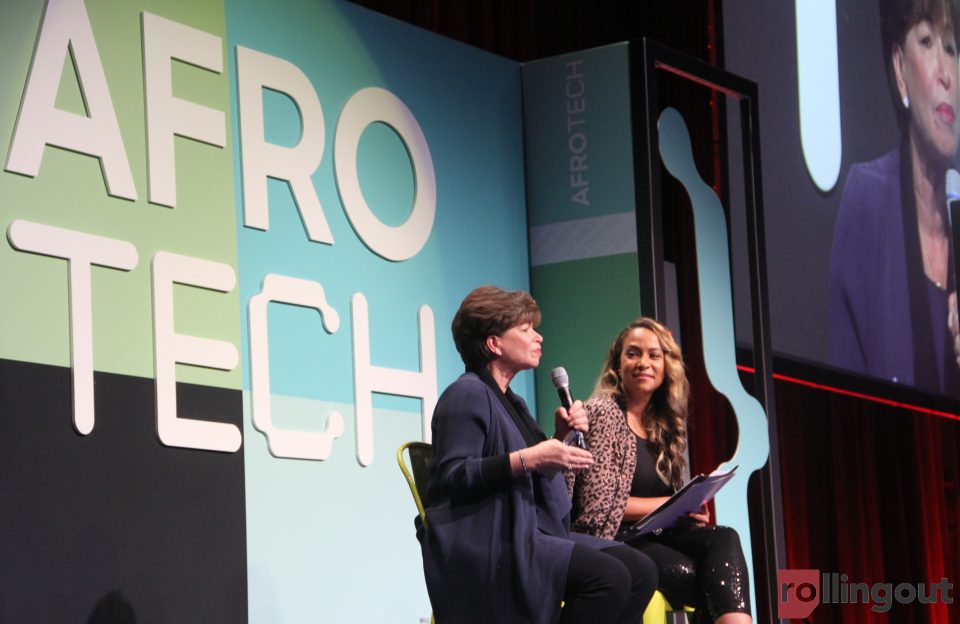 Nearly 4,000 Black techies and millennial entrepreneurs converged at the Palace of Fine Arts in San Francisco for day two of the 2018 AfroTech conference.
Hosted by Blavity, the conference is presented as an event "where the founders and employees of some of the fastest-growing tech startups will present the tactics and strategies they use to grow their products and businesses."
While walking into the Palace of Fine Arts, it's easy to recognize that AfroTech stands as a place where Black geeks can be themselves and find ways to build the next life-changing business or app and inspire the next generation.
There are several quotes spray-painted on the walls in large letters, including this standout: "I got 99 problems, but being a Black geek ain't one."
It's a place where those who own a start-up can receive feedback and possibly a connection to funding.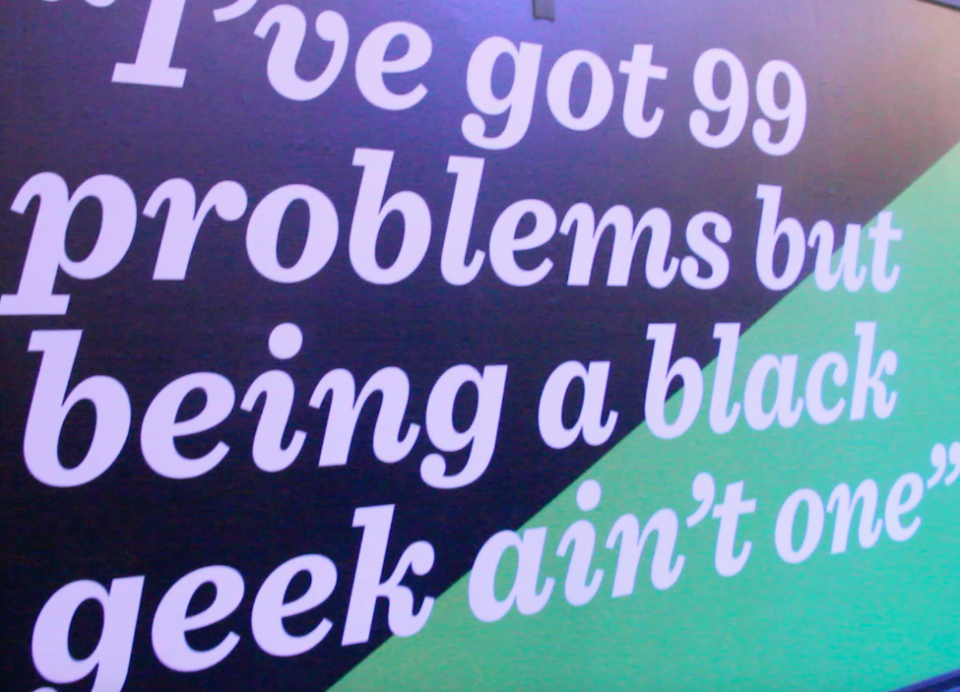 "We founded remodelmate to make home renovations predictable," said Chad Hall, 28, founder of remodelmate told rolling out before they walked away as winners of the pitch competition. "It allows homeowners to manage home needs through our website. Over the next year, we are pacing $1 million a month. Once we hit that mark, our goal is to raise Series A funding and put remodelmate in cities where millennials are buying their first home."
AfroTech also gives individuals in the job market a place to meet with recruiters from companies such as Uber, Adobe, American Express, and other tech firms and corporations.
"Uber being present at AfroTech speaks to the interest we place on getting a diverse pool of candidates in the company," said Ime Ekanem, a manager in financial operations. "Diversity is important at Uber. The more diversity we have internally, the better our products and value proposition."
The conference also featured guest speakers such as rapper and actor Common; singer, pianist and record producer Robert Glasper; businesswoman and former senior advisor to former President Barack Obama Valerie Jarrett; and Valeisha Butterfield Jones, global head of women and Black community engagement for Google.
During a chat with Butterfield Jones, Jarrett shared why she decided to work with two particular companies — 2U and Lyft — by sitting on their board of directors.
"I believe that you have to look first at the CEO and say what do they believe in," Jarrett told the audience at AfroTech. "The mission of 2U is to make sure everyone has access to higher education. With Lyft, they were interested in making sure people didn't spend too much time in their own cars. But most importantly, they care about culture. They wanted to build a culture of inclusion. So that's what drew me to both of those companies."
AfroTech will continue today with several guest speakers and breakout sessions. The conference wraps on Sunday, Nov. 11.