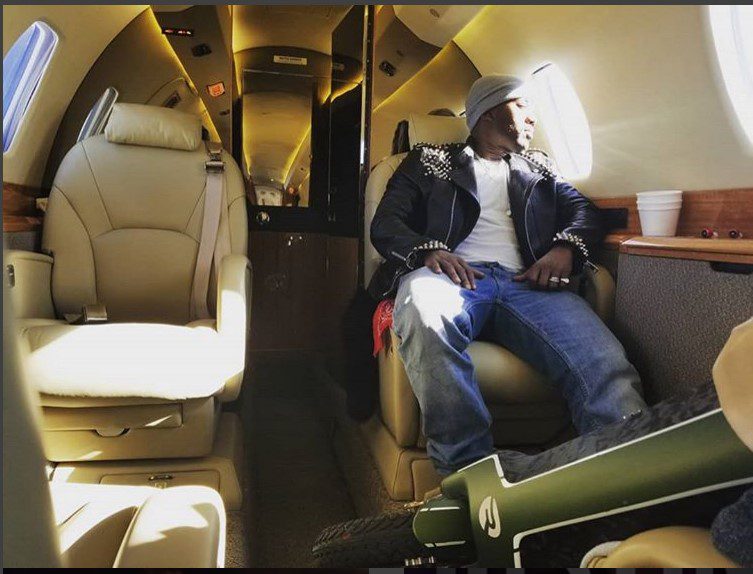 Rolling out was the first to wish Ray J an early Happy Father's Day and he was elated. "Thank you, that's the first official 'Happy Father's Day' I've gotten and I appreciate it. I'm excited to be a part of the club, it's made my respect level for life go up. It changes how you think and move. I want to be with her as much as possible. I don't want to miss anything," Ray J says. "I'm glad I had a daughter first because with a boy you have to teach him stuff and it's just a little different. Having Melody has changed the way I see things. It's just a heavenly blessing."
Although he had a wonderful relationship with his father growing up and has more memories than he can count; Ray J says watching his wife Princess give birth to their daughter gave him a new love and respect for his own father. "My father was there since day one with me. He instilled in me to be patient and understanding — my father would always hold me accountable, he taught me the importance of following things through, being responsible," Ray J explains.
A part of being an accountable and responsible father includes building a legacy that will provide wealth for Melody and any additional little ones he and Princess choose to have. "It was very important to me to create something that would create a legacy. I wanted to do something that had the ability to earn billions of dollars — like really had the ability to do that," Ray J explains about his technology company Raycon.
His love for video games and gadgets grew to include more sophisticated forms of technology and eventually electric transportation. Raycon started with one Scoot E-bike and since then has grown into a technology empire with limitless possibilities. The company has wireless earphones, speakers, smartwatches, drones and several exciting options of Scoot E-bikes.
Ray J believes Raycon has the ability to leave a legacy for his family but also to shift culture. "I think we're in the dinosaur ages there's so much more we can be doing to sell music, products, etc. build a technology component and integrate music and technology. "I think we're still in the dinosaur ages right now. There's so much more we can be doing to sell music, products, etc. There are ways to build a technology component and integrate music through the technology," Ray J says.
We've watched artists like Dr. Dre, Jay Z and Will Smith transition from artist to trendsetting moguls who celebrate family and are praised for their business savvy. With his wife and daughter by his side, Ray J has shifted his public persona from the popular guy who could get the party started, to the family man building a billion-dollar legacy through music and technology.