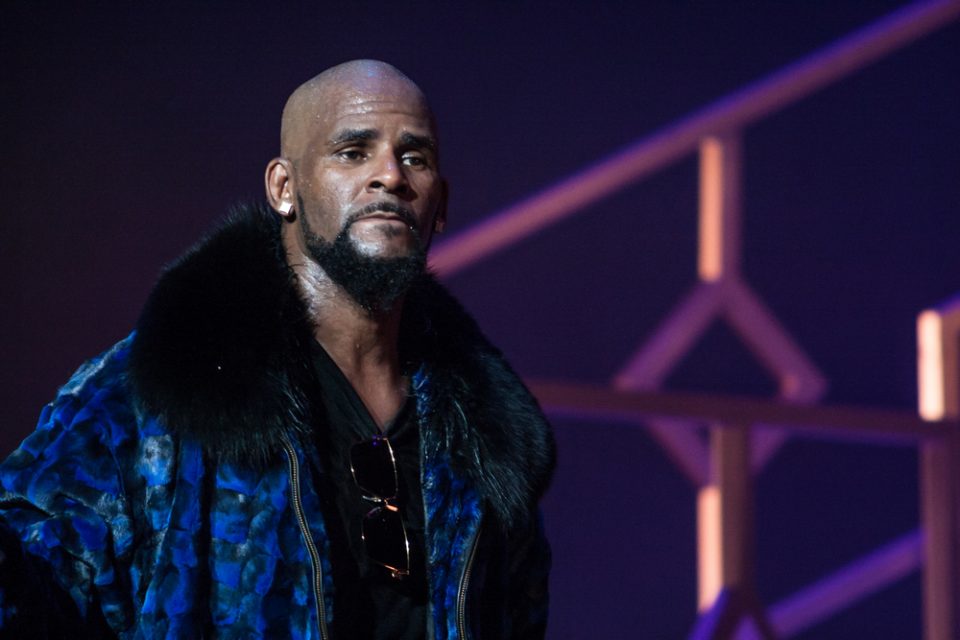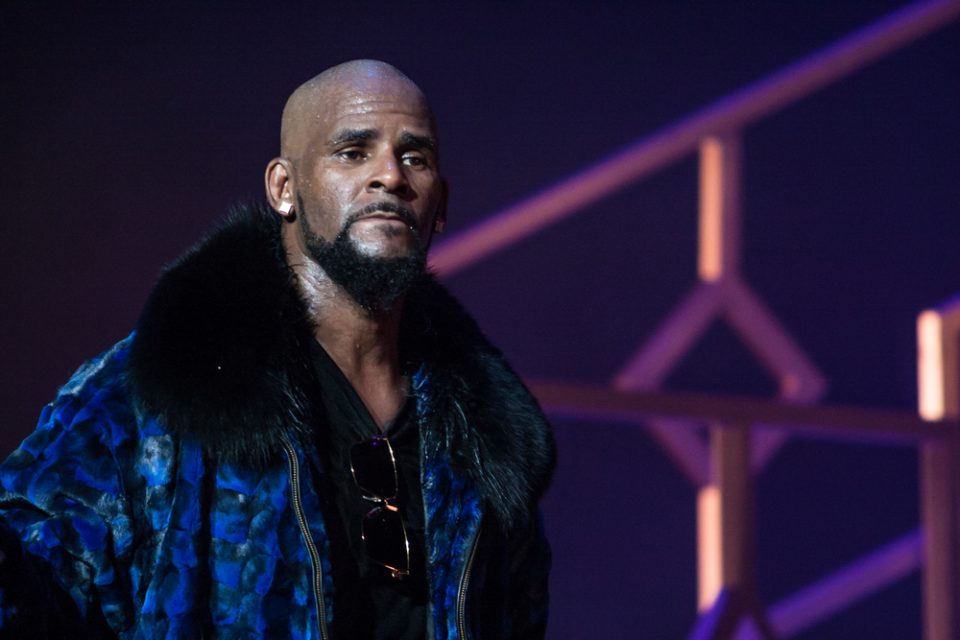 R. Kelly continues to draw fan support while facing multiple allegations of sexual misconduct. During a recent show at the Yuengling Center in Tampa, Florida, R. Kelly was captured asking women to wipe his body and allowing them to grab his genitals.
In a video clip taken by Twitter user @coolassB, R. Kelly instructs several screaming fans to wipe the sweat from his brow with a towel. He sings, "wipe my nose," and "wipe my tongue," before telling the fawning women to "keep wiping" as he stands and gyrates. The women grab his genitals for several seconds before he takes a step back.
Before the concert began, R. Kelly gave the crowd a warning concerning the overtly sexual nature of the show. "If there's anybody in here that feels they are going to be offended tonight, they need to leave because it's about to get freakier than a mother," he said, according to a review by the Tampa Bay Times.
In response to the "Me Too" movement, R. Kelly faced backlash as the #MuteRKelly hashtag went viral on social media during April 2018. The hashtag was in response to the numerous accusations R. Kelly faced for sexual misconduct. Prominent entertainers such as director Ava DuVernay, TV mogul Shonda Rhimes and actress Jurnee Smollett-Bell all spoke out against Kelly.
A 2017 story published by BuzzFeed claimed that R. Kelly rented homes in Atlanta and Chicago for women who gave him sexual favors and complied with all of his commands, including when they could sleep and eat.
In 2003, R. Kelly was arrested on child pornography charges after a video surfaced of a man having sex with a teenage girl and urinating on the girl. The "I Admit" hitmaker claimed the man in the video was his brother, and he was found not guilty of all charges in 2008.
In response to the #MuteRKelly hashtag, the singer's team released the statement: "We understand criticizing a famous artist is a good way to draw attention to (Time's Up) goals — and in this case, it is unjust and off-target. Since America was born, Black men and women have been lynched for having sex or for being accused of it. We will vigorously resist this attempted public lynching of a Black man who has made extraordinary contributions to our culture."
View video below:
I am…. disgusted pic.twitter.com/0ApSDkNY33

— brandidbyb.com💕 (@coolllassB) November 11, 2018